Who Leads Us? Tackling Structural Barriers to a Reflective Democracy
Session Type(s): Panel
Starts: Thursday, Jul. 16 1:30 PM (Eastern)
Ends: Thursday, Jul. 16 2:45 PM (Eastern)
At WhoLeads.Us, we can now see for the first time the race and gender makeup of our elected officials, from the county level all the way up to President. It's not a pretty picture: of 42,000 elected officials, this groundbreaking study found that 90 percent are white, 71 percent are men and 65 percent are white men. In a country that is increasingly diverse, this imbalance is not sustainable. So how do we change it? We cannot continue to do it one candidate at a time, but rather need to address the structural barriers that keep this dynamic stuck where it is. In this session, we'll showcase emerging leaders who are engaging in innovative pilot projects to tackle structural barriers preventing us from having a reflective democracy'Äîone where our leaders reflect the people they serve and tap into the full range of talent America has to offer.
Moderator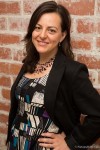 Jenifer Fernandez Ancona is Vice President of Strategy & Member Engagement at Women Donors Network, and has a wide range of experience in communications, donor organizing, strategy development, grassroots organizing, and multi-racial coalition building. She was Director of Strategic Communications at Citizen Engagement Laboratory, where she helped to launch and grow progressive online organizing initiatives focused on communities of color, including Presente.org and ColorOfChange.org. Previously, Jenifer served as a Senior Advisor to Steve Phillips and Susan Sandler, as a consultant to the Democracy Alliance, as a top legislative aide in the California State Assembly, and as a news reporter for the Los Angeles Times. She serves on the Boards of Netroots Nation Education Foundation, CEL, and National People's Action.
Panelists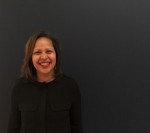 Jessica Byrd is a political strategist focused on recruiting and electing people of color and working with people of color centered and led organizations on strategic political programming and self-sustainability. Prior, she spent four years at EMILY's List where she coordinated the national training program and worked with hundreds of new and seasoned candidates in the state/local program. Jessica designed and executed the first-ever homegrown candidate recruitment program in the history of the thirty year organization that utilized community coalitions to recruit non-traditional candidates.
She has spent the last decade creating new pathways for activists and elected leaders to create change. Most recently, Jessica was named the January 2015 Woman to Watch by Essence Magazine and "12 New Faces of Black Leadership" by Time Magazine. Some of her personal interests include non-airport traveling, mentorship, Black feminism, and anything with guacamole on it.
Other sessions: If the Rising American Electorate is so Important, Why Isn't it Reflected in our Staffing?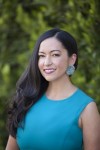 Chrissie Castro, Diné and Chicana, is the Chairperson of the Los Angeles City and County Native American Indian Commission, and co-led the change to replace Columbus Day with Indigenous Peoples Day in the City and County of Los Angeles. She co-founded two organizations to build power within Native communities – in her local state, the California Native Vote Project and nationally, Advance Native Political Leadership. She is a leadership and coach trainer for multiracial grassroots leaders in service to healing, justice and liberation.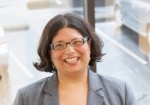 Shanthi Gonzales was elected to the Oakland School Board in 2014. She has a background in labor and community organizing. Her first campaign was during high school, when she was recruited to the No on Proposition 187 campaign by Californians for Justice (CFJ). She went on to work with CFJ on many economic justice campaigns, launching a career in organizing.
Shanthi was an organizer for SEIU United Healthcare Workers West, where she learned how critical a strong labor movement is in creating economic security for low-income communities of color, and also discovered her passion for leadership development.
She is proud of the role she has played in Oakland's libraries, coalition building and developing stronger advocates for Oakland's libraries. She also serves as Vice President of the Board of La Raza Centro Legal.
Shanthi works for the Women Donors Network, a national network of progressive women donors, in development and programs.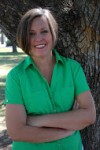 Katie was elected to the AZ House of Representatives in 2010 and the Senate in 2012, where she is currently the minority leader. She has been the executive director of Emerge Arizona since 2013 and is also adjunct faculty in social work at Arizona State University and in the Maricopa Community College District. As a social worker in Phoenix since graduating with her BSW from Northern Arizona University in 1992, Katie has worked in the areas of homelessness, behavioral health, and sexual and domestic violence. She also has her MSW from Arizona State University. Katie's passion for social justice and the poor and vulnerable in our community led her to seek public office, and in the legislature, she continues to be a voice for them.
Other sessions: Candidate Happy Hour Presented by ActBlue and Democracy for America