If the Rising American Electorate is so Important, Why Isn't it Reflected in our Staffing?
Session Type(s): Panel
Starts: Thursday, Jul. 16 6:45 PM (Eastern)
Ends: Thursday, Jul. 16 8:00 PM (Eastern)
Progressives actively advocate for removing barriers that play a role in preventing minority groups from fully realizing their potential in society. But ironically, while this important work takes place daily through government, campaigns and organizations, there is often a lack of well-trained, diverse staff to support the mission. In a nutshell, the workers who make up the progressive community don't accurately reflect those we are working to help. This panel will serve as an opportunity to explore this problem by identifying the root causes of our lack of diversity including the institutional, logistical and historical. We will discuss solutions to expand the pool of diverse talent within the movement including recruitment, training, placement and promotion.
Moderator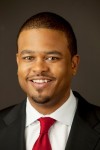 Rodell Mollineau, president of American Bridge 21st Century, brings more than a decade of experience developing national message campaigns and leading high-level communications operations. At American Bridge, Mollineau leads the overall efforts of the organization, overseeing a premier research, tracking and communications operation that is committed to holding Republican candidates accountable for their words and actions. Prior to joining American Bridge, Mollineau spent four years in the office of Senate Majority Leader Harry Reid (D-NV) as Staff Director of the Senate Democratic Communications Center, overseeing one of the largest political communications operations in the country, directing the long-term message development and rapid response strategy of the Senate Democratic Caucus and working closely with the White House, House Leadership and members of the progressive community to coordinate message. Mollineau is a veteran of several statewide and presidential elections and has led communications initiatives in every region of the country.
Panelists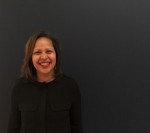 Jessica Byrd is a political strategist focused on recruiting and electing people of color and working with people of color centered and led organizations on strategic political programming and self-sustainability. Prior, she spent four years at EMILY's List where she coordinated the national training program and worked with hundreds of new and seasoned candidates in the state/local program. Jessica designed and executed the first-ever homegrown candidate recruitment program in the history of the thirty year organization that utilized community coalitions to recruit non-traditional candidates.
She has spent the last decade creating new pathways for activists and elected leaders to create change. Most recently, Jessica was named the January 2015 Woman to Watch by Essence Magazine and "12 New Faces of Black Leadership" by Time Magazine. Some of her personal interests include non-airport traveling, mentorship, Black feminism, and anything with guacamole on it.
Other sessions: Who Leads Us? Tackling Structural Barriers to a Reflective Democracy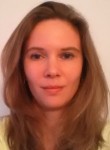 Kassia DeVorsey is a data and analytics consultant based in Washington and San Francisco. She works with US and international political, nonprofit, and corporate organizations, helping develop clear and practical solutions to real world data challenges. Kass holds a physics degree from the Massachusetts Institute of Technology and is an alum of BlueLabs, Obama for America, and the Democratic National Committee.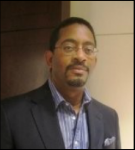 Michael Matthews is the founder and president of KMM Strategies llc. KMM Strategies llc. provides an array of grassroots organizing capabilities, keen political strategic advice and results oriented project management. KMM Strategies llc. clients include high tech companies, organized labor and civic engagement organizations.
Services and capabilities include:
Strategic planning and execution
Message development
Project management
Grassroots & field organizing
Social media communications
Telephonic & direct mail services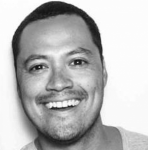 Kristian Ramos began his career working for Senate Minority Leader Harry Reid in his rapid response communications office. He is currently the Communications and Outreach Manager for Media Matters for America's Inclusion Matters initiative. Prior work experience includes time as the communications director for the Congressional Hispanic Caucus where he worked with 26 Congressional offices to craft message and provide guidance as needed. He has extensive non-profit and local government experience most recently working for the Mayor of Washington DC. He is a proud native of the Southwest, and wishes the East coast had better Mexican food.
Other sessions: Inclusion Matters: The Whys and Hows of Expanding Progressive Engagement of Latinos in the Media