Reel Advocacy: A Film Showcase
Starts: Thursday, Jul. 16 6:45 PM (Eastern)
Ends: Thursday, Jul. 16 8:00 PM (Eastern)
Film Showcases present several films in one session by showing 10-15 minutes of each, then inviting a presenter from each film to participate in a moderated discussion. Lineup subject to change. This showcase includes "Lost in the Fine Print," "Nine Judges, Nine Million Lives," and "Be That Guy."
Narrated by former U.S. Secretary of Labor Robert Reich, Lost in the Fine Print tells the story of three everyday people who found themselves trapped in a system that favors large and powerful companies at the expense of hardworking Americans. But it also tells the story of how they're determined to keep fighting forced arbitration, and how important it is for all of us to take a stand.
Nine Judges, Nine Million Lives. On March 4, the Supreme Court will hear oral arguments in the case of King v. Burwell, a lawsuit seeking to strip premium tax credits from people living in states with a federal insurance marketplace under the Affordable Care Act, or ACA. Most legal scholars agree that the case has no merit, but if the Supreme Court chooses to side with the plaintiffs, it will be putting politics over the law and stripping health care from millions of Americans. Watch this video to learn what's at stake.
Be That Guy (#bethatguy) is an initiative by global human rights organization Breakthrough. That Guy knows that even street harassment or nasty comments create and sustain a culture of inequality that enables everything from disrespect to violence. That Guy — even by saying, "Dude, knock it off" — is breaking the rules of that culture and helping create a new one in which all people are treated respectfully and able to be their best selves.
Moderator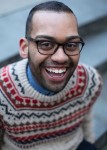 At just 21 years old, Benjamin O'Keefe is already taking the progressive world by storm as an accomplished speaker, writer, pundit, and activist.
At just 18, Ben began a campaign against the clothing company Abercrombie & Fitch and their company's discriminating practices which helped to spark a global body positive movement.
Ben has been featured on and seen in television shows and newspapers across the world including Good Morning America, BBC World News, Huffington Post Live, Forbes, The Guardian, The New York Times and many more. He has spoken to thousands of people in audiences across the United States and Canada, and is in the process of writing his first book, "Our Stories: A Voice for the Voiceless."
Ben currently works as Social and Cultural Producer at MoveOn.org.
Other sessions: Progressives' Role in the 2016 Primary Debate, Laughing Liberally Comedy Show
Panelists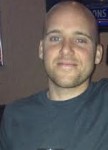 Kyle Barry serves as Director of Justice Programs at the Alliance for Justice, where he previously served as Legislative Counsel. Prior to joining AFJ, Kyle was a litigation associate at the law firms of Poe & Burton PLLC and Gibson, Dunn & Crutcher LLP in Washington, D.C., where he handled primarily white collar criminal defense matters. Kyle also clerked for U.S. Magistrate Judge John M. Conroy and U.S. District Judge Christina Reiss in his home state of Vermont.
Kyle received his B.A., summa cum laude, from the University of Vermont, with a degree in Political Science and a Philosophy minor. He also completed Georgetown University's Washington Semester Program, during which he interned for then-Congressman Bernie Sanders of Vermont. Kyle received his J.D. from Yale Law School.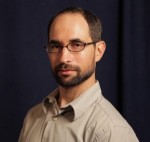 Andrew Satter is the Director of Video at the Center for American Progress in Washington, DC. A journalist-turned-filmmaker, Satter has produced and directed dozens of short films on a variety of pressing social issues. He is particularly interested in using the medium of film to educate and explain the impact of public policy on our daily lives. His films have screened at numerous film festivals in the U.S. and around the globe. Satter holds a master's degree in new media journalism from Northwestern's Medill School of Journalism and a bachelor's degree in English from Washington University in St. Louis.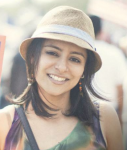 Ishita Srivastava is a producer, filmmaker, and culture change enthusiast. As multimedia producer at Breathrough, she headed up their multimedia campaigns about immigrant women's rights, #ImHere, Restore Fairness, and Deport the Statue. She has directed and produced numerous videos and animations, for those campaigns and other Breakthrough projects.
Born and raised in New Delhi, she holds a BA in English literature from St. Stephens College (Delhi), a BA in media and communications from Goldsmiths College (London), and an MA in cinema studies and culture and media from NYU's Tisch School of the Arts. Her own documentary film, Desigirls, examines the intersection of gender, sexuality and immigrant culture as it follows two women as they negotiate their varied and often fraught experiences as queer Indian women in New York City. Ishita, famously, does not like sweets.