Laughing Liberally Comedy Show
Session Type(s): Special Event
Starts: Thursday, Jul. 16 11:00 PM (Eastern)
Ends: Friday, Jul. 17 12:30 AM (Eastern)
After the opening night keynote, enjoy an evening of laughter from the left with top political comics at Laughing Liberally — entertaining Netroots Nation for the 10th year running. This show will take place on the TWiB Stage in the Town Square.
With a line-up of performers who have been seen on Comedy Central and HBO, in the pages of the Onion, and across the progressive blogosphere, Laughing Liberally will deliver a feisty, fierce and funny welcome to the weekend.
Panelists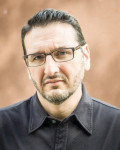 David Dayen is the executive editor of The American Prospect magazine. He is the author of Chain of Title: How Three Ordinary Americans Uncovered Wall Street's Great Foreclosure Fraud (2016), winner of the Studs and Ida Terkel Prize, and Monopolized: Life in the Age of Corporate Power (2020), released in July. His work has also appeared in The Nation, The Intercept, The New Republic, Vice, HuffPost, the Washington Post, the Los Angeles Times, and more. He has been a guest on MSNBC, CNN, Bloomberg, CNBC, NPR, and Pacifica Radio. He lives in Los Angeles.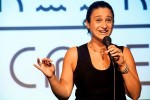 Emily Epstein White is a writer, editor, and comedian. She is a senior editor for This Week in Blackness where she writes, produces video and radio segments, and researches show content. As a comedian and storyteller, she performs all around New York City, the Northeast, and the West Coast, (not to mention a boat in the middle of the Yangtze River in China). She has been featured in many festivals and publications such as the New York Underground Comedy Festival, the 360 Comedy Festival, LAFF in Austin, TX, the She-Devil Comedy Festival, the Boston Globe, gawker.com, and she was on Good Morning America. Her writing has covered everything from food to politics in such publications as travelchannel.com, cityeats.com, and the Hartford Courant.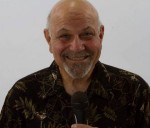 Phil Gordon is an in-demand comedian, actor and storyteller. He is also a respected liberal political pundit. Phil Gordon is the host of Laughing Liberally Tucson, a monthly comedy showcase which lampoons national and local politics. Phil is a popular guest on politically oriented radio, television and podcasts as well as the author of the popular political blog, Laughing Liberally Tucson http://livingliberally.org/laughing/chapters/AZ/tucson.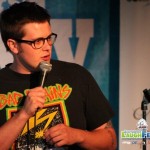 Alex Kack is a stand-up-comic and activist from Tucson, AZ. He is the creator and co-producer of the YouTube series 'Townhouse Comedy' and is a co-producer of the Laughing Liberally Tucson Lab. He has performed in multiple cities, been featured on podcasts and has competed in local comedy competitions most recently placing second in the Southwest Laughfest satellite round in Arizona. He has participated in multiple political campaigns in Arizona.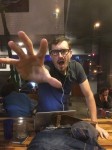 Ryan Malco is a stand-up comedian and Storyteller who hosts a weekly comedy show at O'Malleys called "Pale Blue. Comedy" and co-produces a political comedy show on the last Sunday of every month at Skybar in Tucson called "Laughing Liberally". He is also a regular on the The Switch Comedy Show, has opened for Romo Tonight Live, won the Pima Community College's first Story Slam and recently competed in a Moth Story Slam in New York City earlier in March of this year. He currently lives in Tucson and is working towards graduating college and apologizing for his early 20's.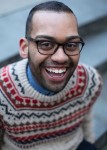 At just 21 years old, Benjamin O'Keefe is already taking the progressive world by storm as an accomplished speaker, writer, pundit, and activist.
At just 18, Ben began a campaign against the clothing company Abercrombie & Fitch and their company's discriminating practices which helped to spark a global body positive movement.
Ben has been featured on and seen in television shows and newspapers across the world including Good Morning America, BBC World News, Huffington Post Live, Forbes, The Guardian, The New York Times and many more. He has spoken to thousands of people in audiences across the United States and Canada, and is in the process of writing his first book, "Our Stories: A Voice for the Voiceless."
Ben currently works as Social and Cultural Producer at MoveOn.org.
Other sessions: Reel Advocacy: A Film Showcase, Progressives' Role in the 2016 Primary Debate