JustSeeds Artist Meet & Greet
Starts: Saturday, Jul. 18 3:30 PM (Eastern)
Ends: Saturday, Jul. 18 4:30 PM (Eastern)
Come and meet some of the artists from the JustSeeds Artist Co-operative, an international network of socially engaged/activist artists, as we welcome them to their first year at Netroots! From panels to Ignite to painting a mural and doing live art, these artists have made a huge contribution to Netroots Nation's culture initiatives this year. Come meet, celebrate and talk to this inspiring group of intriguing artists with a message. Don't forget to see their work in Artists Avenue and pick up a print!
Moderators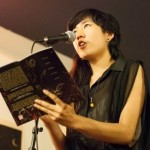 JESS X CHEN (b. 1992) is a first generation Chinese-American poet, artist/activist, filmmaker, and educator. She is the author of poetry chapbook, From the Earthworm To The Night. She is a member of the Justseeds Artists Co-operative, and a facilitator of Artists Against Police Violence. A graduate of the Rhode Island School of Design, her work has been a part of Asian American Film Festival, Beasts of the Southern Wild, The Wingluke Museum, Yale Environmental Film Festival, and on three national tours of spoken word poetry. Her work intimately exposes narratives of ecological and colonial trauma, Asian-American diaspora and collective protest by connecting the violences between the female/colored body and the body of the Earth. She is currently based between Seattle and NYC, but works nationally.
Other sessions: Arts Activism Amidst Borders & Ecological Collapse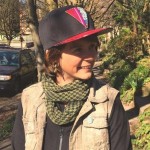 Thea Gahr is a queer Mexico City based print-maker currently living and working on a family farm and natural reserve in rural Oregon. She is a member of the Justseeds artist cooperative, Escuela de Cultura Popular Martires del 68, Collectivo Cordyceps, and La Furia de Las Calles. Through teaching young people, building community, printmaking and farming across cultures, she strives to empower ideas of social and environmental justice.
Other sessions: Arts Activism Amidst Borders & Ecological Collapse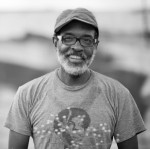 Chip Thomas is a photographer, public artist, and physician who has been working between Monument Valley and The Grand Canyon in the Navajo Reservation for the last 28 years. There, he coordinates the Painted Desert Project – a constellation of murals across the Navajo Nation painted by artists from all around the world. These murals aim to reflect the love, culture and rich history shared by the Navajo people back on to the community. He is a member of the Justseeds Artists Co-operative, a collective of 30 socially-engaged artists. You can find his largescale photographs pasted on the roadside, on the sides of houses in the desert, on the graphics of the Peoples Climate March, and on 350.org carbon emissions campaign materials. In beauty it is finished.
Other sessions: People's Climate March: Music and Art in service of social movements, Arts Activism Amidst Borders & Ecological Collapse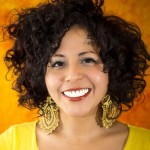 Favianna Rodriguez is an interdisciplinary artist, cultural organizer, and political activist based in Oakland, California. Her art and collaborative projects address migration, global politics, economic equality, gender justice, and ecology. Favianna lectures globally on the power of art, cultural organizing and technology to inspire social change, and leads art workshops at schools around the country. Rodriguez partners with social movement groups around the world to create art that's visionary and transformational. She is the Executive Director of CultureStrike, a national arts organization that engages artists, writers and performers in migrant rights. She was recently featured in a documentary series titled Migration is Beautiful which addressed how artists responded to failed immigrant policy in the United States. In 2009, she co-founded Presente.org, a national online organizing network dedicated to the political empowerment of Latino communities.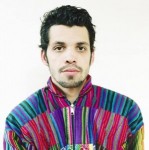 MATA RUDA (b. 1989) is an artist/activist/archivist who currently lives in Newark, NJ. He was born in San Jose, Costa Rica and lived in Caracas, Venezuela until he was 11, then immigrating to the USA. Using iconography from both sides of the border, he has painted a variety of murals and paintings that empower immigrant and overlooked communities and cultures. His work has been part of Newark Museum, El Museo Barrio, The Painted Desert Project, and Calle 13's Multi_Viral. By charting the violences that occur around the United States/Mexico border, and celebrating the resilient spirits of those who attempt to cross it, his artwork monumentalizes the many facets of the immigrant experience.
Other sessions: Arts Activism Amidst Borders & Ecological Collapse