Organizing Workers in the New Economy
Session Type(s): Panel
Starts: Friday, Jul. 17 4:45 PM (Eastern)
Ends: Friday, Jul. 17 6:00 PM (Eastern)
The decline of unions has been a major factor in the rise of income inequality. Yet we cannot look to old tools to rebuild worker power. In the new economy, there are more contingent workers without access to meaningful collective bargaining than there are workers covered by collective bargaining agreements. Join us to hear how workers around the country are building new types of organizations to exert power over their economic lives. You'll hear from panelists who led the fight for $15 in Seattle, who are organizing low-wage workers in Texas and who are building connections among workers in the sharing economy. You'll also hear from the director of the Workers' Lab, a new organization built to incubate new types of worker organizations across the country.
Moderator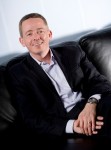 Known nationally as an innovative labor leader, Rolf is the President of SEIU 775, the fastest growing union in the Northwest representing 43,000 home care and nursing home workers in Washington State and Montana. Rolf is also an International Vice President of the Service Employees International Union, the international organization which represents more than 2.1 million workers in the United States, Canada and Puerto Rico.
Rolf, 44, has led some of the largest organizing efforts since the 1930s. He helped organize 75,000 caregivers in Los Angles and founded the homecare union in Washington. Rolf also helped to create the SEIU NW Healthcare Training Partnership and Health Benefits Trust.
Rolf co-chaired Seattle's Income Inequality Advisory Committee, the group entrusted by Mayor Ed Murray to formulate what would become Seattle's historic $15 wage ordinance.
Rolf also sits on other boards and committees for governmental advisory bodies, political action committees and non-profit organizations.
Panelists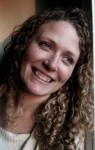 Natalie lives at the intersection of organizing, technology and movement-building. Natalie is CEO of Rebuild the Dream, a platform for bottom-up, people-powered innovations to help fix the U.S. economy, that she co-founded with Van Jones and Billy Wimsatt.
Previously, Natalie served as New Media Director for President Obama's Organizing for America (OFA) and the Democratic National Committee. She built and ran the New Media team responsible for the digital organizing, web content, social media and fundraising.
Prior to joining OFA, Natalie built the first Online Organizing department at the Sierra Club and served as the Deputy Organizing Director for MoveOn.org.
Named one of the Top Fifty Women to Watch in Tech, she is often speaking and training at progressive centers like New Organizing Institute, Personal Democracy Forum, and Netroots Nation. Natalie's based in San Francisco, CA with husband Matt Ewing and pup, Pac.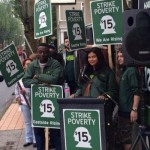 Sejal Parikh is Executive Director of Working Washington. Previously, Sejal had served as Working Washington's fast food campaign director since the first Seattle fast food strikes. In that role, she was responsible for coordinating strategic mobilization, policy, and communications efforts which culminated in the historic vote to pass the nation's first citywide $15 minimum wage law. She was also closely involved with Working Washington's landmark effort to organize workers and raise standards at Sea-Tac Airport.
Before joining Working Washington, Sejal developed policy that expanded health care access for homecare workers in Montana, and provided volunteer legislative support for a national cancer advocacy group.
Sejal has a J.D. and an M.S in Mechanical Engineering from the University of Michigan, and, although she has lived in Seattle for several years, still cheers for her Wolverines.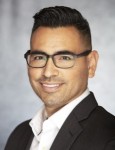 Richard is Chief of Staff for The Workers Lab. The Workers Lab is the nation's first union-backed innovation accelerator. Responding to the crisis facing American workers, The Workers Lab invests in organizing strategies, business models, and platforms that will lift wages and transform the lives of US workers.
Prior to joining The Workers Lab, Richard worked with PolicyLink to bring together legislators, the building industry, and social justice groups to craft Proposition 1D, a California ballot measure that raised more than $10 billion for school infrastructure. He also worked with Alameda County to develop creative ways of consolidating functions and using teamwork to save its Public Health Department $6 million per year, three years in a row during the height of the recession.
Richard's parents were farmworkers in California's Central Valley, but his mother went to community college and transferred to the University of California. She inspired Richard to do the same. After earning his Master's in Public Policy at Berkeley, Richard dedicated his life to helping transform lives the way his life was transformed.
Cristina Tzintzún Ramirez is a leading civil rights leader and former 2020 U.S. Senate candidate. She was named "Hero of the New South" by Southern Living Magazine and has been featured on NPR, Vogue, The New York Times, Washington Post, MTV, USA Today, Univision, and several MSNBC shows, among others. Cristina is the President of NextGen America, one of the leading national progressive youth voter mobilization organizations. Before joining NextGen, Cristina was the founder and Executive Director (and later Chief Strategy Officer) of Jolt — a Texas-wide organization that lifts up the voice, vote and issues impacting Latinos. Cristina began her social justice career when she co-founded Workers Defense Project (WDP), a workers' rights organization with the mission to win better working conditions for immigrant workers in Texas. Cristina is an author on issues of race, gender and immigration, and she is the co-author of "Presente! Latino Immigrant Voices in the Struggle for Racial Justice" published by AK Press (2014).