New Models for Digital Organizing in 2016 and Beyond
Session Type(s): Panel
Starts: Thursday, Jul. 16 12:00 PM (Eastern)
Ends: Thursday, Jul. 16 1:15 PM (Eastern)
As 2016 approaches, digital organizing is now a critical component of political and advocacy campaigning. At the same time, resources for digital operations have become more scarce, especially for smaller groups and down-ballot races. This has led many digital programs to find new and innovative ways to provide services to their constituent organizations. Come hear from community leaders from the DNC, DCCC, EMILY's List and the AFL-CIO about how they're creatively bridging the digital gap and bringing digital organizing resources to those who need them the most.
Moderator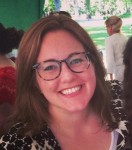 Jenna Lowenstein is the Deputy Digital Director at Hillary for America, where she helps lead the team that is using technology, design, video, content, and yes, email to help elect the first female president of the United States.
Prior to joining the campaign, Jenna served as VP of Digital at EMILY's List, Deputy Digital Director for the Democratic National Committee, and Deputy Digital Director for Terry McAuliffe's successful campaign for governor of Virginia. She also held six or seven hundred different jobs at the social good start-up Change.org, where she helped grow a community of more than fifty million people worldwide who want to see change — and then connect them with the tools they need to make that change happen.
Jenna currently lives above a chocolate shop and a beer garden which, she admits, is peak Brooklyn.
Other sessions: Beyond Vanity Metrics: How We Can Use Digital to Strengthen Our Campaigns
Panelists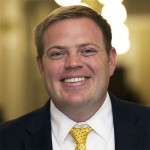 Matt Compton is the Digital Director for the Democratic National Committee. He previously spent two years in the Office of Digital Strategy at the White House where he directed the email program and ran the team responsible for the petitions platform, We the People.
Prior to this role, he was the Director of New Media Campaigns for the Democratic National Committee and a senior email campaigner at Organizing for America. Earlier, he worked as the Communications Director for the Democratic Legislative Campaign Committee and as an editor for the Progressive Policy Institute.
A native of North Carolina, he's a graduate of UNC-Chapel Hill.
Brandon English is the Digital Director for the Democratic Congressional Campaign Committee (DCCC). During his nine-year tenure at the DCCC, the Digital Program's fundraising capacity has grown by 1,000%. In the 2014 election cycle, the DCCC's online grassroots network raised over $70 million to support Democratic candidates. In addition, the DCCC's digital rapid response efforts have been featured by NBC, ABC, CBS, CNN, the New York Times and Washington Post.
Brandon was born and raised in Cleveland Heights, Ohio — and no, he doesn't want LeBron to come back to Cleveland go Cavs!!!!
Other sessions: Is This Thing On? How to Know If Your Online Ads are Working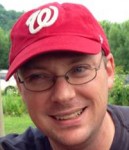 Dave is the Democratic Advisor for the Campaign Tech Services group at Microsoft.
He is a specialist in political campaign technology focusing on the Democratic side, having been involved in many campaigns and with multiple vendors in the space. Prior to joining Microsoft, Dave was the Vice President of Client Services at Salsa Labs, servicing thousands of progressive non-profits and their online marketing needs. Before that, he was the Technical Project Manager at Blue State Digital where he acted as liaison to the Obama Campaign in 2008.
Dave lives in Arlington, VA with his wife and two daughters. There, he serves in several political capacities, chiefly as a Vice Chair of the Democratic Party of Virginia. He holds a BS in physics, computer science, and math from College of William & Mary and an MS in physics from University of Washington.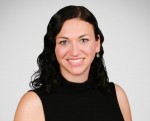 Caitlin Mitchell is the Chief Mobilization Officer at the Democratic National Committee, where she oversees the party's digital organizing, small-dollar fundraising, and supporter engagement.
She most recently served as Vice President, Digital at EMILY's List, where she oversaw online fundraising, messaging, and community development. During her tenure she lead the digital team to a record-breaking cycle, exceeding fundraising projections by 35%. She also developed the Women Can Stop Trump campaign, a supporter-driven effort to highlight Donald Trump's record on women that reached more than 67 million people organically.
Prior to EMILY's List, Caitlin served as the Deputy Digital Director for the Democratic National Committee, where she managed the team's rapid response program during the 2014 cycle.
Before moving to Washington, D.C., Caitlin served as Email Director for Organizing for Action in Chicago, raising $18 million online from more than 400,000 donors and activating more than four million supporters in their first year. Prior to that, Caitlin served as an Email Writer on the 2012 Obama campaign, helping raise a record-setting $690 million online.