Is This Thing On? How to Know If Your Online Ads are Working
Session Type(s): Panel
Starts: Thursday, Jul. 16 5:15 PM (Eastern)
Ends: Thursday, Jul. 16 6:30 PM (Eastern)
For years, digital has been billed as inherently more accountable than traditional paid media. But how do you know whether clicks and impressions are actually translating into dollars and votes? We'll explore the many methodologies you can use to determine whether your online ad dollars are being well spent—and how you can use that data to get organizational buy-in (and bigger budgets).
Moderator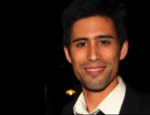 Daniel joins the the Analyst Institute as a part of the Training and Outreach team. In this role, he focuses on connecting organizations and campaigns with best practices and the most cutting edge experimental learnings. Prior to AI, Daniel spent 8 years managing civic engagement and policy campaigns in Colorado. Most recently, Daniel served as the founding Program Director at the Colorado Civic Engagement where he helped build the state's C3 infrastructure. And before joining the Roundtable Daniel served as the Political Director at Colorado Organization for Latina Opportunity and Reproductive Rights where Daniel managed the organization's legislative and civic engagement programs. Daniel has worked on campaigns ranging from defeating the first Personhood Amendment in 2008 to passing Colorado's landmark Voter Access and Modernized Elections law in 2013.
Other sessions: Field Testing 101: Even the Smallest Campaigns Can Benefit, #EpicFail: A Look at GOTV Failures (So You Don't Repeat Them)
Panelists
Brandon English is the Digital Director for the Democratic Congressional Campaign Committee (DCCC). During his nine-year tenure at the DCCC, the Digital Program's fundraising capacity has grown by 1,000%. In the 2014 election cycle, the DCCC's online grassroots network raised over $70 million to support Democratic candidates. In addition, the DCCC's digital rapid response efforts have been featured by NBC, ABC, CBS, CNN, the New York Times and Washington Post.
Brandon was born and raised in Cleveland Heights, Ohio — and no, he doesn't want LeBron to come back to Cleveland go Cavs!!!!
Other sessions: New Models for Digital Organizing in 2016 and Beyond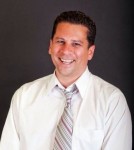 Ed is Executive Director of Progress Texas, a communications shop providing message development, rapid response, and content delivery, with an emphasis on digital strategy and finding new ways to connect with audiences online. Ed has served as the DNC Western States Political Director, and has worked on campaigns including Lois Capps for Congress in California, Janet Napolitano for Arizona Governor, and Harry Reid for Senate in Nevada. He also has a background in public relations.
He is originally from Southern California and went to UCLA and the London School of Economics. As a kid, he appeared in an episode of Doogie Howser, M.D.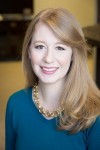 Stephanie Grasmick Sager is one of the premiere digital strategists in progressive politics. She served as the chief digital strategist for Joe Donnelly's winning U.S. Senate campaign in 2012 and Oregon's historic Yes on 92 campaign in 2014. She currently manages digital media for institutional clients, including FWD.us, Planned Parenthood and the Democratic Legislative Campaign Committee. Her background also includes media relations work in the U.S. Senate, digital content production at DMG World Media, and serving as Deputy New Media Director at the Democratic Congressional Campaign Committee. Stephanie holds a Bachelor of Journalism in Strategic Communication from the University of Missouri.
Gavrie Kullman has over 10 years of direct response fundraising and communications experience, specializing in the digital space. He currently serves as the Digital Director at the Democratic Governors Association.
Gavrie has raised hundreds of millions of dollars from grassroots donors for political committees, non-profit and advocacy organizations and Democratic candidates, including the DSCC, League of Conservation Voters, the Democratic Party of Virginia, USO, Sen. Kirsten Gillibrand, Sen. Mark Warner, Governor Terry McAuliffe and Congressman Paul Hodes.
Prior to his work in fundraising, Gavrie worked in the field for John Kerry's Presidential campaign and the reelection campaign for Senate Majority Leader Tom Daschle.
Gavrie holds a B.A. in Political Science from University of California Riverside. He lives in Washington D.C. with his wife and and two rescue dogs, Quincy and Caity.