#EpicFail: A Look at GOTV Failures (So You Don't Repeat Them)
Session Type(s): Panel
Starts: Friday, Jul. 17 7:30 PM (Eastern)
Ends: Friday, Jul. 17 8:45 PM (Eastern)
We love to talk about our GOTV successes: registering 10,000 voters on a shoestring budget, creating a great video that went viral, developing a tech innovation that changed the game. If that's what you're looking for, this is not the panel for you. Some of the most successful groups in the voter registration/GOTV space will share their most abject failures. Think of the $80,000 experiment that registered a whopping 6 voters or the $250,000 website that received almost no traffic. Join us for a good-natured laugh as you learn from our mistakes'Äîand ensure you don't repeat them in 2016.
Moderator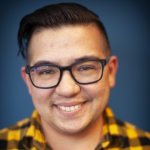 Cayden Mak is Executive Director at 18 Million Rising, organizing Asian Americans and Pacific Islanders (AAPIs) and their allies online. As part of 18MR's founding staff, they were an integral part of developing the organization's vision, voice, analysis, and playbook. In their previous role as Chief Technology Officer, they were the driving force and product manager behind community-centered design for civic tech project VoterVOX, a community-designed matching tool to help find personalized volunteer translation assistance for limited English proficient voters.
Their organizing history also includes cofounding grassroots media startups (youngist.org), cofounding a statewide student organizing network (New York Students Rising), serving as a union officer and staff organizer (CWA 1104, Education Division), and contributing to organizing the Allied Media Conference in Detroit, MI.
In addition to their day job, they serve as the chair of the advisory board for the Kairos Fellowship, and enjoy powerlifting and Magic: the Gathering.
Other sessions: Trans Organizers Are Winning the Internet
Panelists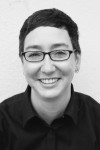 Debra Cleaver has been working at the intersection of technology and democracy since 2004. She is the founder of VoteAmerica, Vote.org, ElectionDay.org, Long Distance Voter, FutureVoter.com, and Ready Set Vote. She's an alum of both Y Combinator and Pomona College, and a former DRK distinguished entrepreneur. Debra's work has been featured in The New York Times, Washington Post, MSNBC, C-SPAN, WIRED, SOCAP, Bloomberg, BBC, Buzzfeed News, Forbes, and more. When she's not working or sleeping, Debra can be found hanging out in San Francisco with her her 19 year old cat, Ramona Quimby Cleaver (aka Mona).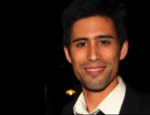 Daniel joins the the Analyst Institute as a part of the Training and Outreach team. In this role, he focuses on connecting organizations and campaigns with best practices and the most cutting edge experimental learnings. Prior to AI, Daniel spent 8 years managing civic engagement and policy campaigns in Colorado. Most recently, Daniel served as the founding Program Director at the Colorado Civic Engagement where he helped build the state's C3 infrastructure. And before joining the Roundtable Daniel served as the Political Director at Colorado Organization for Latina Opportunity and Reproductive Rights where Daniel managed the organization's legislative and civic engagement programs. Daniel has worked on campaigns ranging from defeating the first Personhood Amendment in 2008 to passing Colorado's landmark Voter Access and Modernized Elections law in 2013.
Other sessions: Is This Thing On? How to Know If Your Online Ads are Working, Field Testing 101: Even the Smallest Campaigns Can Benefit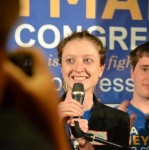 As the Electoral Director for Democracy for America, the million-member grassroots organization founded in 2004 by former DNC Chairman, Governor Howard Dean, Annie leads a team dedicated to electing strong progressives in critical races nationwide. She comes to DFA with over a decade of experience in organizing, campaigning and issue advocacy – as Chief of Staff for the advocacy foundation of the Congressional Progressive Caucus; as the Campaign Manager for Ilya Sheyman's top-tier 2012 Illinois Congressional run; and in a host of leadership roles at MoveOn.org, where she most recently spearheaded a new initiative to recruit talented leaders to run for office. As former National Organizer for Food and Water Watch, she built a fellowship program dedicated to fighting water privatization. She's a graduate of Green Corps, the Field School for Environmental Organizing, and Sarah Lawrence College, where she studied Dance and Environmental Policy.