America Awakens: Activism and Action Restoring Trust Between Community and Police
Session Type(s): Panel
Starts: Saturday, Jul. 18 11:30 AM (Eastern)
Ends: Saturday, Jul. 18 12:45 PM (Eastern)
This panel will highlight the activism and political response that has happened in the wake of police killings in Ferguson, Baltimore, Cleveland and beyond. How can we solve our country's problems and build political power while strengthening the ties between organizers and elected officials? This panel aims to facilitate a conversation around how to ensure that elected officials hear—and act on—the demands of activists.
Moderator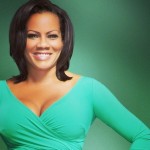 Goldie Taylor is a veteran opinion writer, public policy analyst and cable news contributor. Regularly featured in print and digital publications, as well as on a bevy of local and nationally syndicated radio programs, in recent years she has emerged as nationally recognized thought leader on social justice, gun violence, marriage and wage equality, healthcare, poverty, and environmental stewardship.
Today, Taylor is senior editor and social justice columnist at Blue Nation Review. She has contributed analysis and opinion to The Daily Beast, Salon, Atlanta Journal-Constitution, Huffington Post, St. Louis Post-Dispatch, Creative Loafing, TheGrio.com, CNN.com, MSNBC.com, Essence and Ebony Magazine, among others. Featured on major broadcast and cable news networks, Taylor also periodically publishes FaultLines JPS, an online blog devoted to political and social issues.
A former contributor for MSNBC, CNN and HLN, Taylor got her start as a staff writer at the Atlanta Journal Constitution and has been a working journalist, political and corporate communications strategists for nearly 25 years. She is a sought-after public speaker and guest lecturer and has addressed audiences at— among others— the National Center for Civil and Human Rights, Harvard University, Morehouse College, Emory School of Law, National Association of Black Journalists, and the University of Missouri School of Journalism.
Panelists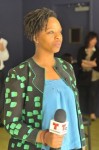 Patrisse Cullors is an artist, organizer and freedom fighter. As founder of Dignity and Power Now and co-founder of #BlackLivesMatter, and the director of Truth and Reinvestment for The Ella Baker Center for Human Right, she has worked tirelessly promoting law enforcement accountability across the nation. She led a think tank on state and vigilante violence for the 2014 Without Borders Conference and produced and directed a theatrical piece titled POWER: From the Mouths of the Occupied. Ms. Cullors is a Fulbright Scholarship recipient, was named 2007 Mario Savio Activist of the Year, and received the Sidney Goldfarb award. Cullors' vision has earned her numerous accomplishments and honors in the past year. LA Times named her a 'new civil rights leader" for the 21st century; Diddy's channel Revolt.tv named her one of the "New Leaders Of Social Justice"; she was featured in the rector's forum at all saints church, delivered the 17th Annual Eqbal Ahmad Lecture at Hampshire College, has been featured in Essence and Ebony magazines, and recently received the Louis E. Burnham Award. Earlier this year, Patrisse traveled to the United Kingdom to share with Parliament the role the #BlackLivesMatter movement can play in the UK.
Other sessions: Who's Got the Power? Moving a Women's Economic Empowerment Agenda Forward, LGBTQ Ladies Doin' It For Ourselves: Lessons Learned and Opportunities for Engaging LGBTQ Women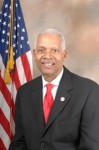 In his fifth term in the U.S. House of Representatives from Georgia's Fourth Congressional District outside Atlanta, Congressman Hank Johnson has distinguished himself as a substantive, effective lawmaker and a leading national progressive voice.
On the House Judiciary Committee and as ranking member of the subcommittee on Regulatory Reform, Commercial and Antitrust Law, Rep. Johnson has introduced, co-sponsored and passed legislation to level the playing field for everyday Americans. His bills that protect consumers and citizens' civil liberties include the Arbitration Fairness Act and the Stop Militarizing Law Enforcement Act.
A member of the House Armed Services Committee, Rep. Johnson became a leading national voice for the demilitarization of local law enforcement agencies. To help restore trust between law enforcement and the communities they serve, he filed the Police Accountability Act and the Grand Jury Reform Act in the wake of police shooting deaths across the country.
Other sessions: The First 10 Years of the Roberts Court—and How to Change its Direction
Carmen Perez has been an activist nearly her entire life. After the death of her 19 year-old sister when she was just 17, Carmen began dedicating her life to creating programs and initiatives that would help transform the lives of young people. As Executive Director of the Gathering for Justice, Carmen has crossed the globe promoting peace, advancing human and civil rights, and building alternatives to incarceration and violence while collaborating in national policy presentations. She has organized cultural, spiritual and educational events and provided support to individuals incarcerated in juvenile detention centers and inside California's and New York's prisons. In January 2014, she founded Justice League NYC, a task force of juvenile and criminal justice advocates, experts, artists, and formerly incarcerated individuals brought together to build "Growing Up Locked Down" (GULD) a 3 day juvenile justice conference in September. Carmen Perez has gained respect as an expert in the field of juvenile and criminal justice and system accountability, and in that capacity has recently appeared on CNN, MSNBC, NY1, CNBC, CBS and been featured in articles in the NY Times, Washington Post, Wall Street Journal and more. She recently testified before the President's Task Force on 21st Century Policing as a criminal and juvenile justice reform expert. And in April, Carmen was March Director of March2Justice, a 250 mile, 9 day march from New York City to Washington, DC to deliver The Justice Package – 3 pieces of federal legislation to end racial profiling, stop the militarization of law enforcement, and provide for children while protecting communities.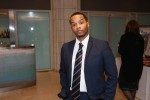 Angelo Pinto is the Campaign Manager for the Raise the Age Campaign at The Correctional Associations of New York. The Campaign seeks to increase the age of criminal responsibility in New York State from 16 years of age to 18 years of age as well as to ensure that children are not housed in adult jails or prisons. Angelo is also a founding member of Justice League NYC.