LGBTQ Ladies Doin' It For Ourselves: Lessons Learned and Opportunities for Engaging LGBTQ Women
Session Type(s): Panel
Starts: Saturday, Jul. 18 6:00 PM (Eastern)
Ends: Saturday, Jul. 18 7:15 PM (Eastern)
LGBTQ women have been central players in many social change movements'Äîsuffrage, civil rights, LGBTQ rights, disability rights, reproductive justice, racial and economic justice'Äîeven if their identities as queer women haven't always taken center stage. Build a movement with queer women as central players, and you can harness the passion, knowledge and connections that queer women can offer. This panel features leading advocates in a discussion of integrating queer women into progressive causes. Who are queer women? What topics are important to queer women, and how can we create holistic, engaging campaigns? How do we center queer women as spokespeople and leaders? Hear from advocates, researchers and leading drivers of social change and bring your questions, challenge, and success stories in engaging queer women.
Moderator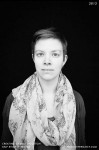 Heron leads the Movement Advancement Project's LGBT movement research analyses and conducts research in support of MAP's public policy work. Before joining MAP, Heron was Legislative Counsel at the Family Equality Council where she focused on federal regulatory reforms for LGBT parents and their children. She has written about employment discrimination and the legal invisibility of bisexuality. Heron is a graduate of the University of New Hampshire and American University, Washington College of Law and is admitted to the New York and Massachusetts bars. She is a board member of the National LGBT Bar Association, a recent fellow with the Rockwood Leadership Institute, and a returned Peace Corps Volunteer.
Panelists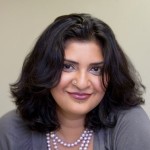 Urooj Arshad is the Associate director, International Youth Health and Rights at Advocates for Youth where she manages a project of the International Division that builds the capacity of youth-driven organizations in the global south. She is a steering committee member of the Muslim Alliance for Sexual and Gender Diversity (MASGD) which addresses the intersectional impact of Islamophobia, homophobia, and transphobia. She was a member of the Center for American Progress' Faith and Reproductive Justice Institute and an American Muslim Civic Leadership Institute fellow. She is currently on the Kalamazoo College Arcus Center for Social Justice Leadership Global Advisory Board and Astraea Lesbian Foundation for Justice Board. Urooj was selected to serve on the U.S delegation to the 59th Session of the United Nations Commission on the Status of Women.
Other sessions: Globalizing Homophobia: How Anti-LGBT Activists are Spreading Hate Abroad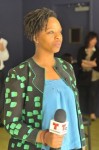 Patrisse Cullors is an artist, organizer and freedom fighter. As founder of Dignity and Power Now and co-founder of #BlackLivesMatter, and the director of Truth and Reinvestment for The Ella Baker Center for Human Right, she has worked tirelessly promoting law enforcement accountability across the nation. She led a think tank on state and vigilante violence for the 2014 Without Borders Conference and produced and directed a theatrical piece titled POWER: From the Mouths of the Occupied. Ms. Cullors is a Fulbright Scholarship recipient, was named 2007 Mario Savio Activist of the Year, and received the Sidney Goldfarb award. Cullors' vision has earned her numerous accomplishments and honors in the past year. LA Times named her a 'new civil rights leader" for the 21st century; Diddy's channel Revolt.tv named her one of the "New Leaders Of Social Justice"; she was featured in the rector's forum at all saints church, delivered the 17th Annual Eqbal Ahmad Lecture at Hampshire College, has been featured in Essence and Ebony magazines, and recently received the Louis E. Burnham Award. Earlier this year, Patrisse traveled to the United Kingdom to share with Parliament the role the #BlackLivesMatter movement can play in the UK.
Other sessions: Who's Got the Power? Moving a Women's Economic Empowerment Agenda Forward, America Awakens: Activism and Action Restoring Trust Between Community and Police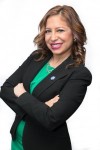 Jessica González-Rojas is the Executive Director at the National Latina Institute for Reproductive Health, the only national reproductive justice organization that works to advance reproductive health and rights for Latinas. She has been a leader in progressive movements for two decades, successfully forging connections between reproductive health, gender, immigration, LGBTQ liberation, labor and Latino civil rights. She is an authentic voice for Latinas and a regular presence in national media outlets. She holds a Master's degree from NYU's Wagner Graduate School of Public Service and a certificate from Columbia University's Graduate School of Business. Jessica and NLIRH have been honored for their work by several outlets and organizations, including the National Women's Law Center, Emily's List "We are Emily" award in 2017, LatinoJustice PRLDEF's "Latina Trailblazer" in 2016, Latina Magazine as one of 2014's "10 Most Inspiring Latina Activists", Cosmo for Latinas as a "Fun, Fearless Latina" in 2014, the National Council of Jewish Women as a "Champion for Choice" in 2013, LATISM as 2013's "Best Non-Profit" and by El Diario/La Prensa as one of 2009's "Mujeres Destacadas" (Women of Honor); she was also recognized on Cosmopolitan's "2013 Power List" in the October 2013 issue, has been named one of "13 Women of Color to Watch in 2013" by the Center for American Progress.