The First 10 Years of the Roberts Court—and How to Change its Direction
Session Type(s): Panel
Starts: Saturday, Jul. 18 6:00 PM (Eastern)
Ends: Saturday, Jul. 18 7:15 PM (Eastern)
This September marks the 10th anniversary of Chief Justice John Roberts and Justice Samuel Alito on the Supreme Court.  Our panel will look back on the decisions of the last decade and forward to the cases coming in then next term that favor the rich and power over working Americans.  Four justices will be in their 80's during the next president's first term.  We will discuss the importance of the coming election and how the next president could shape the Supreme Court for decades to come.
Moderator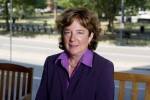 Nan Aron is the president and founder of Alliance for Justice, a national association of over 100 public interest and civil rights organizations. A leading voice in public interest law for over 30 years, Nan founded AFJ in 1979 and guides the organization in its mission to ensure that all Americans have the right and opportunity to secure justice in the courts and to have their voices heard when government makes decisions that affect their lives. Nan has taught at Georgetown and George Washington University law schools and serves on the Dean's Advisory Council at American University's Washington College of Law. She received her B.A. from Oberlin College and her J.D. from Case Western Reserve University School of Law.
Panelists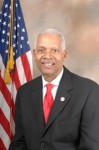 In his fifth term in the U.S. House of Representatives from Georgia's Fourth Congressional District outside Atlanta, Congressman Hank Johnson has distinguished himself as a substantive, effective lawmaker and a leading national progressive voice.
On the House Judiciary Committee and as ranking member of the subcommittee on Regulatory Reform, Commercial and Antitrust Law, Rep. Johnson has introduced, co-sponsored and passed legislation to level the playing field for everyday Americans. His bills that protect consumers and citizens' civil liberties include the Arbitration Fairness Act and the Stop Militarizing Law Enforcement Act.
A member of the House Armed Services Committee, Rep. Johnson became a leading national voice for the demilitarization of local law enforcement agencies. To help restore trust between law enforcement and the communities they serve, he filed the Police Accountability Act and the Grand Jury Reform Act in the wake of police shooting deaths across the country.
Other sessions: America Awakens: Activism and Action Restoring Trust Between Community and Police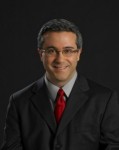 Thomas A. Saenz is the President and General Counsel of MALDEF, where he leads the civil rights organization's five offices in pursuing litigation, policy advocacy, and community education to promote the civil rights of Latinos living in the United States. Saenz re-joined MALDEF in August 2009, after spending four years on Los Angeles Mayor Antonio Villaraigosa's executive team as Counsel to the Mayor. He previously spent 12 years at MALDEF practicing civil rights law as a staff attorney, regional counsel, and vice president of litigation. He served as MALDEF's lead counsel in successfully challenging California's anti-immigrant Proposition 187. Saenz graduated from Yale College and Yale Law School, and he clerked for two federal judges before initially joining MALDEF in 1993.
Chief Judge of the United States Court of Appeals for the Ninth Circuit from December 2000 through November, 2007. Judge Schroeder has served on that court since 1979. She previously served on the Arizona Court of Appeals and practiced law in Phoenix. She is a graduate of Swarthmore College and the University of Chicago Law School. After graduation she was a trial lawyer in the Civil Division of the U.S. Department of Justice. She has published articles and lectures in various law reviews and is a member of the Council of the American Law Institute. She is a recipient of the Arizona State Bar Association's James A. Walsh Outstanding Jurist Award, the American Bar Association's Margaret Brent Award, and the Joan Dempsey Klein NAWJ Honoree of the Year Award. In 2006 Swarthmore College awarded her an Honorary Doctor of Law decree.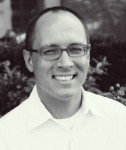 Jason Walta is Senior Counsel at the National Education Association. At NEA, he brings and defends constitutional litigation on behalf of the union and its members, authors amicus briefs in the Supreme Court and U.S. Courts of Appeals, and advises the union on campaign-finance issues. Before coming to NEA, he was a senior attorney in the Appellate and Supreme Court Litigation Branch of the National Labor Relations Board, an associate at the union-side labor law firm of Bredhoff & Kaiser, and a law clerk to Hon. Patti Saris (U.S. District of Massachusetts) and Hon. Juan Torruella (U.S. Court of Appeals for the First Circuit). He received his B.A. from Wesleyan University and his J.D. from Northeastern University School of Law.