Daring to Internet While Female
Session Type(s): Panel
Starts: Saturday, Jul. 19 3:00 PM (Eastern)
Ends: Saturday, Jul. 19 4:15 PM (Eastern)
Most women have experienced some kind of online harassment, bullying, or threats because of what they say or simply because they dare to be female while using the internet. It's a shared experience that leaves many discouraged, afraid, or silenced. Since the law hasn't caught up to technology and the anonymity of the internet offers offenders protection, it's up to us to find ways women can have successful professional and personal online personas while still feeling safe.
Moderator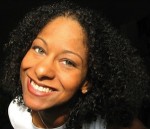 Embracing her inner nerd, Adria moved moved to San Francisco to pursue her passion for technology. Focused on education, advocacy and digital equality in tech, Adria uses her ability in drawing parallels between technology and real life to create change.
Adria has worked technical, consulting and training roles for SMB's, startups and Fortune 500 companies including American Express, Apple, CDW, Dell, John Deere, MVNA, Equinox, Samsung, Zendesk and Geeksquad.
She has been a speaker at SXSW, O'Reilly Web 2.0, The Lean Startup Conference, TEDX Bay Area Women, BlogHer and has been interviewed on technology, diversity and business topics for numerous media outlets including NPR, The Rachel Maddow show, Inc.com and ComputerWorld.
Panelists
I am currently host of MSNBC's politics and current affairs program, The Cycle, which airs weekdays at 3 PM eastern. I am also the host of Krystal Clear, a web show airing on msnbc.com at 11:30 AM eastern every Wednesday. Both shows cover a wide variety of topics but with a particular emphasis on income equality and workers' rights.
I came to MSNBC after having run for Congress as the Democratic nominee in the First District of Virginia. I was a first time candidate and had never worked politics but felt myself pulled into politics after becoming a mother. I believe we have a sacred obligation to pass on a country that's better than we found it, that comes closer to living up to its great promise and ideals.
In the campaign we lost decisively, but ran an intense, serious campaign, with some forward thinking work in social media.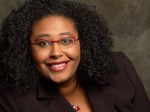 Affectionately known as "Dr. Goddess," Kimberly C. Ellis, Ph.D. is a Scholar of American and Africana Studies, an Artist, Activist and Entrepreneur. An international thought leader on culture, gender and social technology, she a published author, speaker and producer with many successful campaigns. Dr. Goddess is a staple presenter at Netroots Nation, PDF and SXSW and her writings and appearances can be found across the internet, from Alternet, Ebony and BlackEnterprise, to HuffPostLive, Al Jazeera America and radio programs on NPR, BBC_WHYS, Voices of Russia, MomsRising and Sirius XM. She is also in the WMC's "SheSource" Directory. Dr. Goddess is the Digital Director of the National Black Theatre Festival, co-founder of #AskaSista, founder of the civic tech project, #BlackPoliticsMatter, author of the upcoming book, "The Bombastic Brilliance of Black Twitter," and the producer of "You're Beautiful to Me," a feature documentary film about the journey with her Mother's dementia.
Other sessions: Twitter Training for Campaigning: Strategies to Win and Build Community, Ask a Sista: Black Women Muse on Politics, Policy, Pop Culture and Scholarship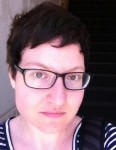 Robin Marty is a freelance writer, speaker and activist, and the author of Crow After Roe: How Women's Health Is the New "Separate But Equal" and How to Change That. Robin's articles have appeared at Politico, Rolling Stone, Ms. Magazine, and other outlets, and she has spoken at trainings and conferences for NOW, NARAL, the National Conference for Media Reform and Netroots Nation. Robin is also a Women's Media Center SheSource Expert on Reproductive Rights and Politics.
Robin facilitates workshops on reproductive justice activism in red and rural state settings, reframing the debate around reproductive rights, and speaks both individually and on panels addressing the current landscape of reproductive rights legislation as well as her research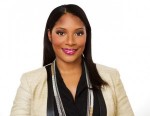 Zerlina Maxwell is a political analyst and contributing writer for EBONY.com, theGrio.com, and Feministing.com. She writes about national politics, candidates, and specific policy and culture issues including domestic violence, sexual assault, victim blaming and gender inequality. She has consulted with the United States Department of State to promote the use of social media by students in the West Bank. Her writing has also appeared in JET Magazine, on CNN.com, The Huffington Post, The American Prospect, TheRoot.com Salon.com, and RawStory.com. She is also a frequent guest on Make It Plain with Mark Thompson on Sirius XM Left and on Fox News.
Other sessions: The Ethics of Storytelling, Reclaiming the Promise of Public Education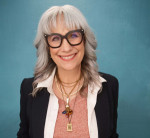 As Co-creator and former head writer of The Daily Show, co-founder of Air America Radio, comedian Lizz Winstead helped change the very landscape of how people get their news. Winstead is not only a writer and creator, she was also a correspondent on The Daily Show and co-hosted Unfiltered, Air America Radio's mid-morning show, with Chuck D and Rachel Maddow.
Known as one of the top political satirists in America, Winstead is recognized by all the major media outlets including The New York Times, The Washington Post, O Magazine, and as Entertainment Weekly's 100 Most Creative People. Winstead's first book, Lizz Free Or Die: Essays, released in 2012, garnered incredible reviews. Ms. Magazine says, "Lizz Winstead is a sharp-witted truth-teller, and Lizz Free or Die will inspire anyone who has ever talked back to the television or wished they could come up with satire as insightful as The Daily Show."
Lizz continues to do stand-up, and make appearances on cable news, yet spends most of her time helming Abortion Access Front AAF) an inclusive NYC- based reproductive rights organization she founded in 2015. AAF uses humor and outrage to expose anti-choice hypocrisy and mobilizes people to take action in all 50 states. Hosting the AAF podcast, Feminist Buzzkills is the perfect next step for Winstead combining her activism with her comedy. It is a must listen, new episodes drip Fridays wherever you get your podcasts.
To keep up with Lizz, follow her on Twitter, Insta and Tiktok @lizzwinstead or like her on Facebook www.facebook.com/lizzwinstead.
Other sessions: Laughing Liberally Comedy Show