What the Frack?! The Impact of Fracking on our Health and Environment and What We Can Do About It
Session Type(s): Panel
Starts: Thursday, Jun. 20 12:00 PM (Eastern)
Ends: Thursday, Jun. 20 1:15 PM (Eastern)
Hydraulic fracturing, otherwise known as fracking, is one of the biggest threats to our environment. Companies and our government are allowing this process to go unregulated and untested. An emergence of activist groups and NGOs have surfaced to help fight and ensure our rights are protected. Join us to hear the real story about fracking and how you can get involved.
Moderator
Kaili is Policy and Advocacy Director at Accountable Tech, working to bring about long-term structural reform to tackle the existential threat social media companies pose to our information ecosystem and democracy. Most recently, she worked at Mozilla Foundation where she focused on platform accountability around electoral disinformation, algorithmic amplification and consumer privacy.
Panelists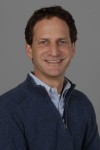 Michael Green is CEH's Executive Director. He founded the Center for Environmental Health in 1996. As Director of CEH (www.ceh.org), Mr. Green has been a leader in national efforts to protect children and families from lead and other unnecessary chemicals in consumer products and from illnesses related to toxic pollution. Previously, he worked on community environmental health at both the US Department of Energy and the US EPA. Michael has also designed a solid waste management plan for the Tibetan refugee community in Dharamsala, India, and cared for the sick at Mother Teresa's mission in Calcutta, India. He has testified before Congress and reports to his two direct supervisors: Dylan Green, born in 2007 and Juliette Green, born in 2008.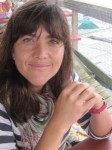 Ansje Miller is the Director of Policy and Partnerships for the Center for Environmental Health. In that role, she represents CEH with elected officials and represents the organization in a variety of coalitions. Ms. Miller has led a number of successful legislative and regulatory campaigns that removed the use of toxic chemicals like lead and cadmium from consumer products. Her organizing efforts, research reports, and popular articles have also led to the creation of numerous policies on global warming including California's AB32. Prior to her work at CEH, from 2001 to 2006, Ansje founded and directed the Environmental Justice and Climate Change Initiative, a coalition that brought together the nation's leading environmental justice, faith-based, and policy organizations to advocate socially just policies on climate change.
Mark Schlosberg is Food & Water Watch's National Organizing Director and has been with the organization since 2008. He has lead the development of Food & Water Watch's organizing strategies, which has included launching Americans Against Fracking, the national coalition to ban fracking, the Global Frackdown day of action, and state coalitions in New York, Colorado, and California. Mark travels extensively, working with field organizers based in Food & Water Watch's state offices. Before joining Food & Water Watch, Mark was a policy director at the American Civil Liberties Union of Northern California where he lead campaigns on issues ranging from civilian oversight of the police to government surveillance and privacy. In spare time, Mark enjoys playing baseball, chess, and going to actions with his wife Jenny and twin 8 year old boys Steven and Max.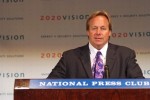 I have spent nearly four decades in the public policy, political, and governmental arenas. For the past two decades I have been involved in a host of environmental issues. I was trained by Al Gore to deliver climate change presentations and have delivered over 100 worldwide. I am currently involved in the anti-fracking effort in California.
Other sessions: Fight Club! A Showcase of the Very Latest in David's vs. Goliaths