Fight Club! A Showcase of the Very Latest in David's vs. Goliaths
Starts: Friday, Jun. 21 4:45 PM (Eastern)
Ends: Friday, Jun. 21 5:45 PM (Eastern)
See the absolute latest progressive pieces being made and speak to the producers and directors about their work.
The line up includes segments from the highly anticipated follow up film, GASLAND, PART II where director Josh Fox goes even deeper into an industry and practice that poses a threat to not only our health and environment, but democracy itself and UNEQUAL JUSTICE: The Relentless Rise of the 1% Court, which exposes the growing pro-corporate bias in key Court decisions and their real-world impact on you and me. Also in this series, THE DREAM IS NOW, takes on the fight for justice and the effects of policies surrounding undocumented youth and immigration. We are also screening pieces so current we couldn't even print them in the brochure. Come.
Gasland II

Unequal Justice

The Dream Is Now

Moderator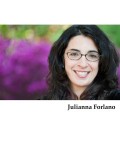 Julianna Forlano is the creator, host, and producer of the acclaimed progressive news parody ABSURDITY TODAY! which can be found on FreeSpeechTV, and at CrooksandLiars.com. (Archives at www.AbsurdityToday.com) She is a professor at Brooklyn College where she teaches Media Studies, Broadcast Journalism Ethics, and Comedy Script Writing. Her written work has been published in the Chicago Sun Times, in the book Letters to President Obama, and online. She is also a popular guest commentator on some of today's favorite progressive tv and radio programs as well as at mainstream outlets. Once named Chicago's Funniest Comedian by Reader's Digest, Julianna has had many notable performances including being the featured speaker and humorist at Barack Obama's Official Inaugural Ball. She currently lives in Brooklyn, NY.
Panelists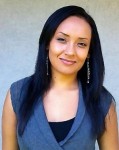 Erika Andiola is a former Congressional Staffer for Arizona Congresswoman, Kyrsten Sinema and co-founder of the DRM Action Coalition. Erika started her community organizing experience when she co-founded the Arizona Dream Act Coalition. She then served in the National Coordinating Committee and the Board of Directors for the United We Dream Network. Her personal struggle as an undocumented woman herself, with an undocumented family, has given her the drive and the passion to keep fighting for immigrant rights.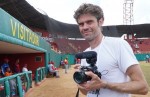 Reed Lindsay is a documentary filmmaker and journalist with 16 years of experience telling stories that are not being told, bringing marginalized voices to the fore, exposing injustices and abuse of power, creating awareness about issues that have been ignored or misunderstood and challenging mainstream narratives that are devoid of context or distort local realities. His most recent feature-length documentary, Charlie vs Goliath (www.charlievsgoliath.com), an inspiring story about a 75-year-old former Catholic priest who runs for the US Senate in the state of Wyoming in a bid to shake up the political establishment, is screening in film festivals across the country. In 2014, Reed won a Gracie Award for Fists of Fury, a short film about a 15-year-old girl in Kolkata, India, striving to be a champion boxer. He was one of the first journalists to enter Libya after the uprising, and co-directed an hour-long film entitled Benghazi Rising that was nominated for a Rory Peck Award as best documentary in 2011. He reported on the Egyptian rebellion from beginning to end, and was co-winner of an Emmy for his contribution to the HBO documentary In Tahrir Square. From 2004 until 2009, Reed was based in Port-au-Prince, Haiti, where he worked as a journalist, lived in a poor neighborhood and founded a non-profit supporting a group of community volunteers who formed two tuition-free schools serving 250 children. His work has been published in more than 20 major newspapers and magazines, aired on numerous radio stations, and broadcast on television news networks throughout the world. He speaks three languages fluently (English, Spanish and Haitian Creole).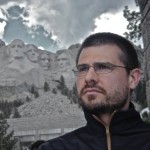 I believe, The Dream is Now (www.thedreamisnow.org). I am good at Liberty & Justice For All — no asterisks, parentheticals, footnotes, endnotes, or exceptions.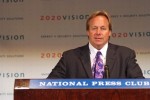 I have spent nearly four decades in the public policy, political, and governmental arenas. For the past two decades I have been involved in a host of environmental issues. I was trained by Al Gore to deliver climate change presentations and have delivered over 100 worldwide. I am currently involved in the anti-fracking effort in California.
Other sessions: What the Frack?! The Impact of Fracking on our Health and Environment and What We Can Do About It