Beating Back Mansplaining and Other Acts of Sexism in Politics and Organizing
Session Type(s): Panel
Starts: Thursday, Jun. 20 2:45 PM (Pacific)
Ends: Thursday, Jun. 20 2:45 PM (Pacific)
Room: 210 BF
Earlier this year, Sen. Ron Johnson infamously mansplained to newly elected Sen. Tammy Baldwin how the federal budget works even though she was in the House of Representatives for 14 years. Mansplaining, excluding women from positions of power, opposing policies like VAWA or fair pay and other insidious acts of sexism occur every day in Congressional offices, newsrooms, or (gasp!) even in our own progressive community. Panelists will discuss the realities of sexism, the progressive activist base's reluctance to naming sexism and how to combat mansplaining and other sexist attitudes. We'll talk about why we as progressives still have a long way to go in recognizing that many of the barriers women face in politics and organizing are rooted in sexism.
Moderator
Panelists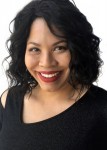 Cheryl Contee is the award-winning CEO and co-founder of Do Big Things, a digital agency that creates new narrative and new tech for a new era focused on causes and campaigns. She is the Amazon bestselling author of Mechanical Bull: How You Can Achieve Startup Success. Cheryl was a co-founder of social marketing software Attentive.ly at Blackbaud, the first tech startup with a black female founder on board in history to be acquired by a NASDAQ-traded company. Her prior company Fission helped write the early source code for Crowdtangle, earning sweat equity in a successful social enterprise startup acquired by Facebook in Dec 2016. Cheryl is proud to be a co-founder of the tech inclusion initiative #YesWeCode.
Other sessions: The Future of Organizing, Ask a Sista: Black Women Muse on Politics, Policy, Pop Culture and Scholarship
Amanda Marcotte is a freelance journalist, author, and feminist gadfly. She blogs at Pandagon.net and at Slate's XX Factor, as well as writing for such diverse outlets such as the Guardian, Reuters, Alternet, and the American Prospect. She also loves multi-media, doing podcasts for RH Reality Check and on the Citizen Radio network, as well as a TV clip review show called The Orange Couch.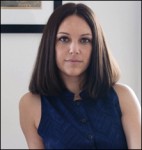 Shaunna Thomas is co-founder and Executive Director of UltraViolet, an organization fighting for gender equity and justice, from politics and policy to media and pop culture. Shaunna has had a fifteen year career in progressive organizing, building progressive infrastructure projects and winning critical policy fights at the national level.