Beating Back Mansplaining and Other Acts of Sexism in Politics and Organizing
Session Type(s): Panel
Starts: Thursday, Jun. 20 2:45 PM
Ends: Thursday, Jun. 20 2:45 PM
Room: 210 BF
Earlier this year, Sen. Ron Johnson infamously mansplained to newly elected Sen. Tammy Baldwin how the federal budget works even though she was in the House of Representatives for 14 years. Mansplaining, excluding women from positions of power, opposing policies like VAWA or fair pay and other insidious acts of sexism occur every day in Congressional offices, newsrooms, or (gasp!) even in our own progressive community. Panelists will discuss the realities of sexism, the progressive activist base's reluctance to naming sexism and how to combat mansplaining and other sexist attitudes. We'll talk about why we as progressives still have a long way to go in recognizing that many of the barriers women face in politics and organizing are rooted in sexism.
Moderator
Panelists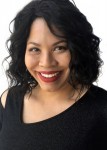 Cheryl Contee (@ch3ryl), CEO at Fission Strategy and co-founder of Attentive.ly, specializes in helping non-profit organizations and foundations use social media to create social good. Cheryl co-founded #YesWeCode with Van Jones and Amy Henderson to help low opportunity youth to become high quality technologists. She was also the co-founder of Jack and Jill Politics, writing as "Jill Tubman" on one of the top black blogs online. She has over 15 years of award-winning interactive expertise. Cheryl has appeared in the Washington Post, New York Times, San Francisco magazine, C-SPAN, BBC, Current TV, MSNBC and CNN, among other media appearances. She received her B.A. from Yale University and has an International Executive M.B.A. from Georgetown University.
Other sessions: The Future of Organizing, Ask a Sista: Black Women Muse on Politics, Policy, Pop Culture and Scholarship
Amanda Marcotte is a freelance journalist, author, and feminist gadfly. She blogs at Pandagon.net and at Slate's XX Factor, as well as writing for such diverse outlets such as the Guardian, Reuters, Alternet, and the American Prospect. She also loves multi-media, doing podcasts for RH Reality Check and on the Citizen Radio network, as well as a TV clip review show called The Orange Couch.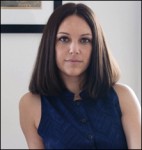 Shaunna Thomas is co-founder and co-Executive Director of UltraViolet, an organization of women and men fighting for women's rights, from politics and policy to media and pop culture. Shaunna has had a ten year career in progressive organizing, building progressive infrastructure projects and winning critical policy fights at the national level. Before founding UltraViolet, Shaunna was the Executive Director of the P Street Project, a 501c4 nonprofit dedicated to organizing progressive members of Congress and connecting federal legislative strategy with online grassroots mobilization efforts. Prior to that, Shaunna was the COO of Progressive Congress, a nonprofit supporting the policy and organizing work of the Congressional Progressive Caucus.