Ask a Sista: Black Women Muse on Politics, Policy, Pop Culture and Scholarship
Session Type(s): Panel
Starts: Saturday, Jun. 22 6:00 PM (Eastern)
Ends: Saturday, Jun. 22 7:15 PM (Eastern)
This session was a big hit at Netroots 2011 and 2012, with a panel of progressive Sistas who take no prisoners and give you the critical, political analysis you deserve. Our point of departure is that African-American women make up a two-thirds of the black, Democratic voting bloc and have exercised their votes judiciously in both 2008 and 2012. Their votes are consistent but their programs are routinely underfunded and voices disproportionately unheard. How can progressives expect the party to flourish without understanding this key voting bloc and their major influence in American culture? This panel session will shed light on African-American progressive women and their views on politics, policy, pop culture and scholarship, and how the Democratic party can mobilize them for midterm elections and 2016.
Moderator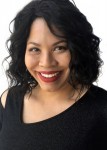 Cheryl Contee is Chief Executive Officer at The Impact Seat Foundation, which is working to create a world in which women can succeed as business leaders. She is also the award-winning Founder and Chair of Do Big Things, a digital agency that creates new narrative and new tech for a new era focused on causes and campaigns. Cheryl is the Amazon bestselling author of Mechanical Bull: How You Can Achieve Startup Success. Passionate about creating new tech and new narrative for a new era, Cheryl uses her vast experience in startup entrepreneurship and community engagement to lead our portfolio companies and funds to success, provide resources for underrepresented founders, and build the new economy. Previously, Cheryl was CEO of Fission Strategy, which brought Silicon Valley startup culture to the world's leading causes and campaigns. She's the co-founder of Attentive.ly, the first tech startup with a black female founder to be acquired by a NASDAQ company, the National Board Chair for Netroots Nation, a Senior Advisor for Astia and the first portfolio company board member of New Media Ventures.
Other sessions: The Future of Organizing, Beating Back Mansplaining and Other Acts of Sexism in Politics and Organizing
Panelists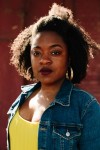 Charlene Carruthers is a strategist, writer and leading community organizer in today's movement for Black liberation. She is the founder of the Chicago Center for Leadership and Transformation and author of Unapologetic: A Black, Queer and Feminist Mandate for Radical Movements.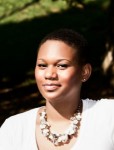 Jenifer Daniels is an award-winning brand storyteller turned cofounder/CEO of Colorstock, the premier stock photo marketplace featuring people of color. She is also a social microventure capitalist of over 75 women-owned ventures. Jenifer is a sought-after public speaker advocating for inclusion in public relations and tech.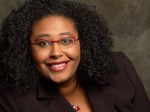 Affectionately known as "Dr. Goddess," Kimberly C. Ellis, Ph.D. is a Scholar of American and Africana Studies, an Artist, Activist and Entrepreneur. An international thought leader on culture, gender and social technology, she a published author, speaker and producer with many successful campaigns. Dr. Goddess is a staple presenter at Netroots Nation, PDF and SXSW and her writings and appearances can be found across the internet, from Alternet, Ebony and BlackEnterprise, to HuffPostLive, Al Jazeera America and radio programs on NPR, BBC_WHYS, Voices of Russia, MomsRising and Sirius XM. She is also in the WMC's "SheSource" Directory. Dr. Goddess is the Digital Director of the National Black Theatre Festival, co-founder of #AskaSista, founder of the civic tech project, #BlackPoliticsMatter, author of the upcoming book, "The Bombastic Brilliance of Black Twitter," and the producer of "You're Beautiful to Me," a feature documentary film about the journey with her Mother's dementia.
Other sessions: Tweeting the Revolution: Twitter Training for Campaigning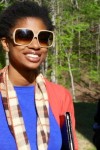 Writer, dilettante, lover.