SiriusXM's The Michelangelo Signorile Show
Session Type(s): Special Event
Starts: Friday, Jun. 21 12:00 PM (Eastern)
Ends: Friday, Jun. 21 2:45 PM (Eastern)
SiriusXM's The Michelangelo Signorile Show comes to Netroots Nation!  Speaking with activists about the future of the major issues facing LGBT people.  For two hours we'll hash out the major issues regarding ENDA, the Obama Executive Order on government contractors, the future of the Marriage issue and more.  Be part of the show as we will be taking questions from the audience.  Entire panel including your questions will air later in the day on SiriusXM OutQ 109
Moderator
Panelists
Tico Almeida is the founder and president of Freedom to Work, a national LGBT organization. Tico has extensive experience advocating for workplace fairness as a civil rights litigator in private practice and a legislative attorney in the U.S. Congress. From 2007 to 2010, Tico served as lead counsel on the proposed Employment Non-Discrimination Act (ENDA) for the Committee on Education and Labor of the U.S. House of Representatives. He drafted several portions of the bill and organized Committee hearings in support of ENDA. He has provided media commentary on ENDA to publications including the Washington Post, Congressional Quarterly, The Hill, The Huffington Post, the Washington Blade, MetroWeekly, Bilerico, TowleRoad and The Michelangelo Signorile Show on Sirius XM satellite radio. The National LGBT Bar Association recently named Tico Almeida to its list of the Top 40 LGBT Lawyers Under the Age of 40.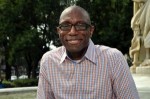 Michael Crawford is Director of Online Programs at Freedom to Marry where he manages the organization's websites, email program, online fundraising, and social media presence. He was a leading strategist for the successful campaign to win freedom to marry in Washington, D.C. with a focus on public education, community outreach, and communications strategy. Michael was named as one of The Advocate Magazine's 2009 People of the Year and one of The Washington Blade's Ten People Who Make Us Proud. He was awarded the Gay & Lesbian Activists Alliance Distinguished Service Award in 2010 for his work to win marriage in Washington, D.C. He was a 2011 fellow in The Pipeline Project's 21st Century Fellows Program.
Other sessions: Test Screen Your Online Media, Video + Social Graphics , Moving the Needle: How We Won Gay Marriage in 2012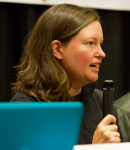 Heather joined GetEQUAL in May 2010. Prior to her work with GetEQUAL, Heather was the Chief Operating Officer at the New Organizing Institute, overseeing operations and expanding programs. Heather has also worked with organizations such as mySociety in the U.K. and with Idealist.org in the U.S., always focused on building community and pushing for tangible social change. A native of Lexington, KY, Heather holds a Bachelor of Arts degree in religion/philosophy from Berry College in Rome, GA, and a Master of Divinity degree from Wake Forest University Divinity School in Winston-Salem, NC.
Other sessions: Firing Isn't Just for Trump: How to Fight Workplace Discrimination
Shannon Price Minter is the Legal Director of the National Center for Lesbian Rights (NCLR), one of the nation's leading advocacy organizations for lesbian, gay, bisexual, and transgender people.
Shannon was lead counsel for same-sex couples in the landmark California marriage equality case which held that same-sex couples have the fundamental right to marry and that laws that discriminate based on sexual orientation are inherently discriminatory and subject to the highest level of constitutional scrutiny.
Shannon was also NCLR's lead attorney on Sharon Smith's groundbreaking wrongful death suit and has litigated many other impact cases in California and across the country.