Firing Isn't Just for Trump: How to Fight Workplace Discrimination
Session Type(s): Panel
Starts: Saturday, Jun. 22 1:30 PM (Eastern)
Ends: Saturday, Jun. 22 2:45 PM (Eastern)
No one likes getting fired. But what if you were fired because you're gay? Or because you helped organize a union in your workplace? Or because you have an accent? Or because your boss found you "irresistible"? What if you weren't hired because you're transgender? Or because you don't dress like everyone else? Workplace discrimination is a big problem in the U.S. There are some laws on the books that have no teeth and need better enforcement—and for some folks, like LGBT Americans, there aren't even laws on the books to begin with. Join this panel to talk about the realities of workplace discrimination, how you can fight it and how you can take action to help those suffering most at the hands of bully bosses and lackluster laws.
Moderator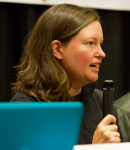 Heather joined GetEQUAL in May 2010. Prior to her work with GetEQUAL, Heather was the Chief Operating Officer at the New Organizing Institute, overseeing operations and expanding programs. Heather has also worked with organizations such as mySociety in the U.K. and with Idealist.org in the U.S., always focused on building community and pushing for tangible social change. A native of Lexington, KY, Heather holds a Bachelor of Arts degree in religion/philosophy from Berry College in Rome, GA, and a Master of Divinity degree from Wake Forest University Divinity School in Winston-Salem, NC.
Other sessions: SiriusXM's The Michelangelo Signorile Show
Panelists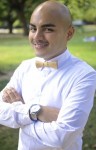 Strategist, politico and coalition builder Gregory Cendana is the first openly gay and youngest-ever Executive Director of the Asian Pacific American Labor Alliance and Institute for Asian Pacific American Leadership & Advancement. He also serves as the Chair of National Council of Asian Pacific Americans, as Treasurer for the Labor Coalition for Community Action and is the youngest General Board member of the AFL-CIO. Gregory has been named one of Washington DC's most influential 40-and-under young leaders, one of the 30 Most Influential Asian Americans Under 30 & the "Future of DC Politics". Previously, he served as President of the United States Student Association (USSA), where he played an integral role in the passage of the Student Aid & Fiscal Responsibility Act and Healthcare & Education Reconciliation Act. In his spare time, Gregory enjoys singing karaoke, choreographing dances and trying to cook. Be a part of his journey by following him on twitter at @GregoryCendana.
Other sessions: The Rise of Alt-Labor: Organizing Outside Traditional Unions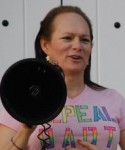 Erica Keppler has served in various LGBT community organizational leadership roles and participated in a broad range of activist work for the past six years. She is a co-founder and co-chair for Arizona Trans Alliance. She has worked with GetEqual for the past three years and is the GetEqual Arizona state coordinator.
Jess Kutch co-founded and helps lead Coworker.org.
Jess has 15 years' experience working at the intersection of technology and social change. Prior to launching Coworker.org, Jess lead a team at Change.org in raising the company's profile around the world and inspiring hundreds of thousands of people to launch and lead their own efforts on the platform. Jess also spent five years at the Service Employees International Union (SEIU) where she pioneered digital strategies for the labor movement.
Other sessions: The Rise of Alt-Labor: Organizing Outside Traditional Unions