Moving the Needle: How We Won Gay Marriage in 2012
Session Type(s): Panel
Starts: Thursday, Jun. 20 6:00 PM (Eastern)
Ends: Thursday, Jun. 20 7:15 PM (Eastern)
After a string of more than 30 losses at the ballot, gay activists won four marriage-related ballot campaigns in 2012. These historic wins legalized the freedom to marry for same-sex couples in Maine, Maryland and Washington while defeating an anti-gay amendment in Minnesota. The victories are the result of a critical shift in messaging and strategy including a more sophisticated use digital and social media. This session will provide an inside look at how social media and digital organizing, along with a strong field game, helped transform marriage from a losing issue into a winning issue.
Moderator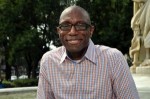 Michael Crawford is Director of Online Programs at Freedom to Marry where he manages the organization's websites, email program, online fundraising, and social media presence. He was a leading strategist for the successful campaign to win freedom to marry in Washington, D.C. with a focus on public education, community outreach, and communications strategy. Michael was named as one of The Advocate Magazine's 2009 People of the Year and one of The Washington Blade's Ten People Who Make Us Proud. He was awarded the Gay & Lesbian Activists Alliance Distinguished Service Award in 2010 for his work to win marriage in Washington, D.C. He was a 2011 fellow in The Pipeline Project's 21st Century Fellows Program.
Other sessions: Test Screen Your Online Media, Video + Social Graphics , SiriusXM's The Michelangelo Signorile Show
Panelists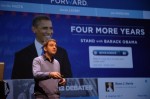 Ryan J. Davis is the Vice President of Community at the new social news start-up Vocativ. Prior to that he served three years as Social Media Director at Blue State Digital, where he consulted with organizations like NAACP, Freedom To Mary, Lady Gaga's Born This Way Foundation, and many other corporations, non-profits and political candidates. During the 2012 election cycle, Ryan was the Co-Founder and Digital Director of the award-winning The Four 2012 marriage equality campaign. He has spoken on the power of digital at conferences and universities around the world.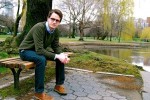 Ian Grady is the Communications Director of EqualityMaine, Maine's largest and oldest LGBT advocacy group. Prior to that he was the Digital Director for Mainers United for Marriage, where he led the campaign's direct contact through email and managed all of its web and social media presences. Before the campaign, Ian was the Maine Public Education Manager at Gay & Lesbian Advocates & Defenders. Ian was born and raised in Maine but spent several years in Boston, where he attended Emerson College and worked on Massachusetts' historic marriage victory, as well as on other campaigns and with elected officials.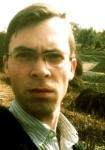 Adam Robbins is Operations Director for OutFront Minnesota, the oldest and largest advocacy and direct service organization for LGBT Minnesotans. During 2012 he coordinated the campus team for the victorious Minnesotans United for all Families coalition and worked closely with the communications team. He was born and raised in Maine, earned degrees at Harvard University and UT Austin, and moved to Minnesota in 2005 after a year on the beautiful island of Taiwan. Now that marriage equality is the law, he and his partner Jesse look forward to ending their 13 year engagement.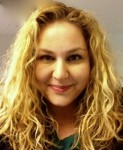 Rachael is an accomplished Digital Director and Non Profit leader who has recently decided to make everything more exciting by creating a whole new field. She is now a community taxonomist at NationBuilder.
Passionate about the intersections between communities and strategies, online and off, she is responsible for mapping and creating a shared understanding of people, organizing and the online sphere. Most recently, Rachael served as digital director on the Marylanders for Marriage Equality campaign, where she helped win marriage equality at the ballot box for the first time in world history. As digital director, she managed a robust team, raised a significant portion of the campaign budget online, grew a list 9900%, coauthored a study with Google and much more.
From being a psychotherapist to starting non profit organizations, she has had a varied, intense and passionate career and is always eager to do the next impossible thing.