The Rise of Alt-Labor: Organizing Outside Traditional Unions
Session Type(s): Panel
Starts: Friday, Jun. 21 7:30 PM (Eastern)
Ends: Friday, Jun. 21 8:45 PM (Eastern)
You no longer need a traditional union to organize and bargain for paid sick leave, a raise and other workplace rights. Just look at the Walmart Black Friday strike and restaurant workers speaking out about the need for paid sick leave. Worker centers representing domestic and food service workers and groups like the Dancers' Alliance and Working America, are expanding the definition of what it means to be a part of the labor movement. Come hear about these new frontiers in labor organizing.


Moderator
Jess Kutch co-founded and helps lead Coworker.org.
Jess has 15 years' experience working at the intersection of technology and social change. Prior to launching Coworker.org, Jess lead a team at Change.org in raising the company's profile around the world and inspiring hundreds of thousands of people to launch and lead their own efforts on the platform. Jess also spent five years at the Service Employees International Union (SEIU) where she pioneered digital strategies for the labor movement.
Other sessions: Firing Isn't Just for Trump: How to Fight Workplace Discrimination
Panelists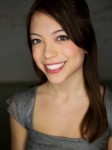 Jennifer Angarita is a first-generation immigrant and DREAM activist from Colombia and a graduate of Yale University. She is passionate about the intersection of worker and immigrant rights and has been active in advocating for the passage of the DREAM act and immigration reform. Currently, she is the National Worker Center Partnership Coordinator at the AFL-CIO in Washington, D.C., where she works to broaden the labor movement and to develop and deepen strategic collaborations between worker centers and organized labor.
Other sessions: Words That Work: How the New and Powerful Immigration Messaging Was Developed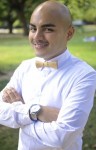 Strategist, politico and coalition builder Gregory Cendana is the first openly gay and youngest-ever Executive Director of the Asian Pacific American Labor Alliance and Institute for Asian Pacific American Leadership & Advancement. He also serves as the Chair of National Council of Asian Pacific Americans, as Treasurer for the Labor Coalition for Community Action and is the youngest General Board member of the AFL-CIO. Gregory has been named one of Washington DC's most influential 40-and-under young leaders, one of the 30 Most Influential Asian Americans Under 30 & the "Future of DC Politics". Previously, he served as President of the United States Student Association (USSA), where he played an integral role in the passage of the Student Aid & Fiscal Responsibility Act and Healthcare & Education Reconciliation Act. In his spare time, Gregory enjoys singing karaoke, choreographing dances and trying to cook. Be a part of his journey by following him on twitter at @GregoryCendana.
Other sessions: Firing Isn't Just for Trump: How to Fight Workplace Discrimination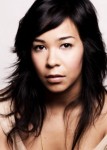 Galen Hooks is one of the most sought after choreographers and dancers in LA, with a 20-year career boasting credits including Janet Jackson, Justin Bieber, Usher, Chris Brown, Rihanna, and Miley Cyrus.
Galen is most known for her work with Ne-Yo as his female lead in the music videos, album artwork, and live performances for his "Libra Scale" Album and for her work with "The LXD: The Legion of Extraordinary Dancers", which has had groundbreaking performances on So You Think You Can Dance, "TED Talks", the Academy Awards and at the Guggenheim NY.
Additionally, she is Consulting Producer and host of the award winning show "Masterclass" on director Jon Chu's new YouTube Channel "DS2DIO".
Galen has also been an activist in the dance community for over 6 years. She currently serves as the Co-chair of Dancers' Alliance and a local board member of SAG-AFTRA.
David Wehde began working as an activist in 1998 with Clean Water Action and the Progressive Action Network. Organizing has taken David coast-to-coast, leading canvasses and working on a diverse array of issues from the environment and social justice to worker's rights. Since joining Working America and the Working America Education Fund in 2006, David has directed program in Minnesota and throughout the Midwest. David grew up in Iowa and has an M.A. in Russian Linguistics from the University of Iowa.