Screening: "Citizen Koch"
Starts: Friday, Jun. 21 9:00 PM (Eastern)
Ends: Friday, Jun. 21 11:00 PM (Eastern)
"America — they're coming for you next."
That's the warning from a Wisconsin state employee after her union rights were destroyed by a Republican governor funded by corporate and billionaire donors whose ultimate goal is to break the unions nationwide — and cripple the labor-backed Democratic party. Citizen Koch explores what the Wisconsin playbook and the U.S. Supreme Court decision that unleashed a new era of unbridled special-interest spending mean for us all. And it poses a crucial question: Who owns democracy in America?

Panelists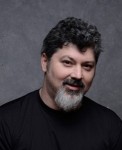 Carl Deal is the director and producer of CITIZEN KOCH, along with his collaborator Tia Lessin. The documentary film premiered in US Competition at the 2013 Sundance Film Festival. The filmmaking duo received Academy Award nominations for their previous collaboration, TROUBLE THE WATER, which was named one of the top ten documentaries of they year by The New Yorker, Salon.com, Entertainment Weekly, Los Angeles Times and New York magazine, and was recognized by the PUMA/Britdoc Foundation.as one of the five films that had the greatest impact in the world in 2009.
Carl has contributed to many other documentary films, and is a longtime collaborator of Michael Moore. Previously, he worked as an international news producer and a writer, reporting from natural disasters and conflict zones throughout the U.S., Latin America, and in Iraq. He has an MS in journalism from Columbia University in New York.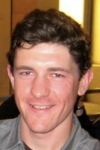 Brendan Fischer is General Counsel with the Center for Media and Democracy, publishers of ALECexposed.org (the award-winning investigation of the American Legislative Exchange Council), PRwatch.org, and SourceWatch.org. He has worked extensively on the ALEC Exposed project, and written hundreds of articles documenting a broad array of ALEC agenda items ranging from voter suppression to education privatization to tort reform to gun bills. He has also fought against ALEC's efforts to disguise their activities from public view, including filing lawsuits against ALEC legislators who have tried to evade their responsibilities under state Freedom of Information laws.
Other sessions: Screening: "Shadows of Liberty"
Academy Award-nominated filmmaker Tia Lessin directed and produced, with Carl Deal, CITIZEN KOCH which premiered in the US documentary competition at the 2013 Sundance Film Festival. Their first collaboration, Trouble the Water, won the 2008 Sundance Grand Jury Prize, the Gotham Independent Film Award, the Full Frame Film Festival's Grand Jury Prize, and was nominated for an Oscar.
Tia was co-producer of Michael Moore's Fahrenheit 9/11, winner of the Palme d'Or, Academy Award-winning Bowling for Columbine, and Capitalism: A Love Story. The granddaughter of a garment worker, Tia received the Sidney Hillman Prize for Broadcast Journalism for her documentary about labor trafficking in the US garment industry, Behind the Labels.
In television, she line produced Martin Scorsese's award-winning No Direction Home: Bob Dylan, and her work as a producer of the series The Awful Truth earned her two Emmy nominations, one arrest and a lifetime ban from Disney World