Screening: "Shadows of Liberty"
Starts: Saturday, Jun. 22 9:30 PM (Eastern)
Ends: Saturday, Jun. 22 11:30 PM (Eastern)
Shadows of Liberty reveals the extraordinary truth behind the news media: censorship, cover‐ups and corporate control. Filmmaker Jean-Philippe Tremblay takes an intrepid journey through the darker corridors of the American media landscape, where global conglomerates call the shots. For decades, their overwhelming influence has distorted news journalism and compromised its values.
In highly revealing stories, renowned journalists, activists and academics give insider accounts of a broken media system. Controversial news reports are suppressed, people are censored for speaking out, and lives are shattered as the arena for public expression is turned into a private profit zone.
Tracing the story of media manipulation through the years, Shadows of Liberty poses a crucial question: why have we let a handful of powerful corporations write the news? We're left in no doubt ‐ media reform is urgent and freedom of the press is fundamental.

Moderator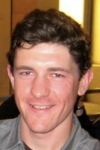 Brendan Fischer is General Counsel with the Center for Media and Democracy, publishers of ALECexposed.org (the award-winning investigation of the American Legislative Exchange Council), PRwatch.org, and SourceWatch.org. He has worked extensively on the ALEC Exposed project, and written hundreds of articles documenting a broad array of ALEC agenda items ranging from voter suppression to education privatization to tort reform to gun bills. He has also fought against ALEC's efforts to disguise their activities from public view, including filing lawsuits against ALEC legislators who have tried to evade their responsibilities under state Freedom of Information laws.
Other sessions: Screening: "Citizen Koch"
Panelists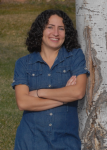 Debra Brown is the Co-Founder and COO of MobilizeUs, a social enterprise that provides organizations with affordable and effective text messaging and text to donate services. Debra also has over ten years of experience in nonprofit operations and fundraising, and has worked with many organizations to develop and grow their supporter bases and grassroots fundraising programs. Most recently, Debra was project coordinator of the Colorado Community Organizers Collaborative Grassroots Fundraising Project. Through this role, Debra helped eight organizations including 9to5 National Association of Working Women, the Colorado Immigrant Rights Coalition, Colorado Progressive Coalition, and Padres & Jovenes/Parent and Youth United diversify their revenue sources. Debra graduated Summa cum Laude from the University of Arizona with a degree in political science.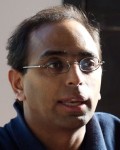 Pratap Chatterjee is an investigative journalist and producer. He is the author of "Halliburton's Army" (Nation Books, 2009) "Iraq Inc.: A Profitable Occupation" (Seven Stories Press, 2004) and "The Earth Brokers" (Routledge Press, 1994).
He has won five Project Censored awards as well as a Silver Reel from the National Federation of Community Broadcasters for his work in Afghanistan, and the best business story award from the National Newspaper Association (US), among others. He has also appeared as a commentator on numerous radio and television shows ranging from BBC World Service, CNN International, Democracy Now!, Fox and MSNBC.
Pratap serves on the board of Amnesty International USA and Corporate Europe Observatory.
Bartees Cox is the Director of Strategic Partnerships for Climate Nexus and a seasoned communicator with a heart for social justice and years of experience translating complex policy goals into long-term successful communications campaigns.
Prior to joining Climate Nexus, Bartees worked at BerlinRosen as a Senior Associate on the national labor team. In this role, he designed communications campaigns and messaging for some of the largest strikes for higher wages in the history of the United States. Bartees also held positions at the Federal Communications Commission as the Deputy Press Secretary, where he developed messaging on issues like net neutrality and cell phone unlocking.
Bartees is from Mustang, Oklahoma and attended the University of Oklahoma's Gaylord College of Journalism. He spends a large part of his spare time producing music for various artists, playing in bands and working on his solo album(s).