Art is a Hammer: Reshaping the Narrative Through Cultural Interventions
Session Type(s): Training
Starts: Saturday, Jun. 22 6:00 PM (Eastern)
Ends: Saturday, Jun. 22 7:15 PM (Eastern)
How do you create powerful works of art and culture that can reach new audiences, ignite the public imagination and shift the debate? How do you collaborate on innovative design and media projects with artists, performers and creators of all kinds? Together, we will reverse-engineer some great cultural interventions on issues from Immigrant Rights to Economic Justice. The Culture Group's Liz Manne will discuss cultural strateges 101. Favianna Rodriguez will explore web-based art interventions using the Art/Strike and Artists vs Walmart projects.  Gan Golan will discuss satire and public spectacle, using the Tax Evaders video game project (www.taxevaders.net). Finally, we will present best practices guide for social justice organizations working with artists and culture makers.
Trainers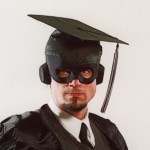 Gan Golan is a NY Times bestselling author, artist and agitator. His books include the smash hit 'Goodnight Bush' and the critically-acclaimed 'The Adventures of Unemployed Man'. His next book 'Don't Let the Republican Drive The Bus' comes out in Fall. As an artist, he has designed Rock Music posters for Erykah Badu, Queen Latifah, Willie Nelson, Nick Cave and Henry Rollins. His Ben Harper poster is considered one of the greatest music posters of all time. Recently he founded two totally fake sports teams 'The Corporate Tax Dodgers' and 'The 99ers' and was featured on Democracy Now! He is currently the co-director of ArtIsMyOccupation, an arts organization which transfers resources to artists creating work on the front lines of the struggle for Economic Justice. He has recently moved from California to NY after getting his dream job on Wall Street: occupying it.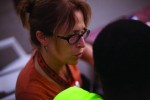 Liz Manne is a seasoned cultural producer, change-maker, and strategist who has spent her career at the nexus of film and social impact. She is an independent consultant and co-founder of The Culture Group. Previously she served as Executive Director of FilmAid; Advisor to HBO Films; Executive VP Programming & Marketing of Sundance Channel and Co-founder and Executive VP Marketing for Fine Line Features. She is a member of President Obama's Committee on the Arts and the Humanities and a member of the Academy of Motion Picture Arts and Sciences. She received her BA in Dramatic Art from UC Berkeley and her MBA from NYU's Leonard N. Stern School of Business.
Other sessions: The Incredible Role of Art and Culture in Elections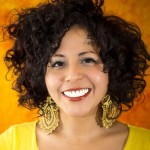 Favianna Rodriguez is an interdisciplinary artist, cultural organizer, and political activist based in Oakland, California. Her art and collaborative projects address migration, global politics, economic equality, gender justice, and ecology. Favianna lectures globally on the power of art, cultural organizing and technology to inspire social change, and leads art workshops at schools around the country. Rodriguez partners with social movement groups around the world to create art that's visionary and transformational. She is the Executive Director of CultureStrike, a national arts organization that engages artists, writers and performers in migrant rights. She was recently featured in a documentary series titled Migration is Beautiful which addressed how artists responded to failed immigrant policy in the United States. In 2009, she co-founded Presente.org, a national online organizing network dedicated to the political empowerment of Latino communities.
Other sessions: Free your Ass: Defining and Creating a Progressive Sexual Culture, Artists for Justice: How Artists are Transforming the Narrative on Immigration and Equality