The Incredible Role of Art and Culture in Elections
Session Type(s): Panel
Starts: Thursday, Jun. 20 7:30 PM (Eastern)
Ends: Thursday, Jun. 20 8:45 PM (Eastern)
This panel will highlight examples of videos, op-eds, posters, art and comedy from the past few election cycles and talk about what works, what doesn't and what we can learn for the future. These examples include musicians routing their own tours to swing states in order to engage voters, videos like will.i.am's Yes We Can, Shepard Fairey's HOPE posters, artistic renderings of butterflies swarming the DNC in an effort to raise the issue of immigration, hundreds of artists creating a groundswell of inspired GOTV art and comedians and actors reminding us to "Wake the F@*k Up!"
Moderator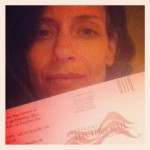 Erin's work in her early twenties to create the Tibetan Freedom Concerts with the Beastie Boys brought international awareness, mobilized hundreds of popular musicians, raised over $5 million, and turned tens of thousands of young people into activists for Tibet. A decade later, Erin continues to work with musicians and other cultural leaders. She is an expert in cultural communications and strategies, and has a passion for engaging new audiences and innovating nonprofit activities.
Panelists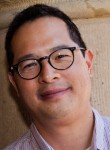 Jeff Chang is the Executive Director of the Institute for Diversity in the Arts at Stanford University. He has been a co-founder of CultureStr/ke, The Culture Group, ColorLines magazine, and SoleSides Records. He was named by The Utne Reader as one of "50 Visionaries Who Are Changing Your World". He has been a USA Ford Fellow in Literature and a winner of the North Star News Prize. His books include Can't Stop Won't Stop: A History of the Hip-Hop Generation and Total Chaos: The Art and Aesthetics of Hip-Hop.
Jeff is currently working on three book projects, Youth (Picador Big Ideas/Small Books series), an autobiography of Tariq "Black Thought" Trotter of the Roots, and a biography of Bruce Lee (Little, Brown). His new book, Who We Be: The Colorization of America, will be released on St. Martin's Press in September 2014.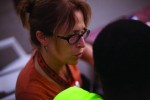 Liz Manne is a seasoned cultural producer, change-maker, and strategist who has spent her career at the nexus of film and social impact. She is an independent consultant and co-founder of The Culture Group. Previously she served as Executive Director of FilmAid; Advisor to HBO Films; Executive VP Programming & Marketing of Sundance Channel and Co-founder and Executive VP Marketing for Fine Line Features. She is a member of President Obama's Committee on the Arts and the Humanities and a member of the Academy of Motion Picture Arts and Sciences. She received her BA in Dramatic Art from UC Berkeley and her MBA from NYU's Leonard N. Stern School of Business.
Other sessions: Art is a Hammer: Reshaping the Narrative Through Cultural Interventions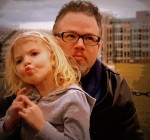 Mik Moore, the principal and founder of Moore + Associates, is recognized as one of the leading digital media campaign strategists in the United States, combining a deep understanding of public policy with years of experience as a writer, editor, and public speaker. Mik co-founded the Super PAC responsible for many of the most viral videos of the 2012 and 2008 campaigns, including Wake the Fuck Up with Samuel L. Jackson and The Great Schlep with Sarah Silverman. In 2010-2011 he played a leadership role in the successful campaign to get Glenn Beck off of Fox News. Before starting Moore + Associates in 2011, Mik was the Chief Strategy Officer at Bend the Arc: Jewish Partnership for Justice. Mik earned a law degree from Georgetown University Law Center and a BA in History from Vassar College. He lives in New York City with his wife, Deborah, and their two children.