Artists for Justice: How Artists are Transforming the Narrative on Immigration and Equality
Session Type(s): Panel
Starts: Saturday, Jun. 22 10:30 AM
Ends: Saturday, Jun. 22 11:45 AM
Room: 210 DH
The migrant rights movement is rich with artists and producers who are producing culture that reach audiences beyond the bounds of what community organizing and policy-based organizing can do. Visual artists, designers, coders, rappers, emcees, street artists, musicians, poets and performers are increasingly working together to form a cultural front that speaks out for a fair and just immigration policy. From theater productions to creative online apps to the use of the monarch butterfly symbol, art is a powerful and undeniable tool in the migrant struggle. Come hear how organizers and artists are employing cultural strategy and online tools to activate innovative art that shifts hearts and minds around immigration. We will discuss case studies and successful models of cultural organizing and cultural strategy.


Moderator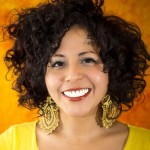 Favianna Rodriguez is an interdisciplinary artist, cultural organizer, and political activist based in Oakland, California. Her art and collaborative projects address migration, global politics, economic equality, gender justice, and ecology. Favianna lectures globally on the power of art, cultural organizing and technology to inspire social change, and leads art workshops at schools around the country. Rodriguez partners with social movement groups around the world to create art that's visionary and transformational. She is the Executive Director of CultureStrike, a national arts organization that engages artists, writers and performers in migrant rights. She was recently featured in a documentary series titled Migration is Beautiful which addressed how artists responded to failed immigrant policy in the United States. In 2009, she co-founded Presente.org, a national online organizing network dedicated to the political empowerment of Latino communities.
Other sessions: Free your Ass: Defining and Creating a Progressive Sexual Culture, Art is a Hammer: Reshaping the Narrative Through Cultural Interventions
Panelists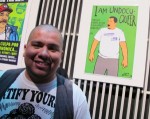 Julio Salgado is the co-founder of DreamersAdrift.com. His activist artwork has become a staple of the DREAM Act movement. His status as an undocumented, queer artivist has fueled the contents of his illustrations, which depict key individuals and moments of the DREAM Act movement. Undocumented students and allies across the country have used Salgado's artwork to call attention to the youth-led movement. His work has been praised by OC Weekly's Gustavo Arellano, KPCC-FM 89.3's Multi-American blog and the influential journal ColorLines. Salgado graduated from California State Universitiy, Long Beach with a degree in journalism.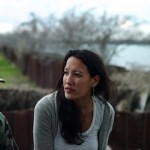 Deyden understands the power of music: As a young Tibetan, she saw millions learn about her country while working on the Tibetan Freedom Concerts with the Beastie Boys. Today, she designs programs and strategies for artists' social change work at Air Traffic Control, a nonprofit providing activist and philanthropic support to musicians. Her work includes producing artist activism retreats and fact finding trips for national musicians to learn and more closely connect to the issues they are passionate about, as well as how to be more effective in their activism and philanthropy work.
Emcee and community activist Jasiri X is the creative force and artist behind the ground breaking internet news series, This Week with Jasiri X, which has garnered critical acclaim, thousands of subscribers, and millions of internet views. From the controversial viral video What if the Tea Party was Black?, to the hard hitting truth of A Song for Trayvon, Jasiri X cleverly uses Hip-Hop to provide social commentary on a variety of issues. A six time Pittsburgh Hip-Hop Award winner, Jasiri recently became the first Hip-Hop artist to receive the coveted August Wilson Center for African American Culture Fellowship. A founding member of the anti-violence group One Hood, Jasiri started the New Media Academy to teach young African-American boys how to analyze and create media for themselves.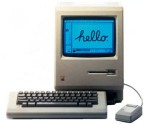 jose d lopez, movement coder
jose is a founder of tech | STRIKE, a network of progressive coders working on immigration advocacy tools and direct server support to frontline DREAM groups, Immigration Service Providers, Day Labor organizations, and its sister-organization CultureStr/ke.
His eleven-year work as Chief Technology Officer at TUMIS focuses on bringing web technologies (ie. mobile apps, APIs, social networks) to enhance real world movements.
jose has never met a codebase he could not wrangle. His love affair with code started the day he brought home his Commodore 64 from Toys R Us and taught himself BASIC. In the 20 years since, he has become an expert in web, database, and server systems, especially when they hack at the intersection of race, art + politics.