Screening Showcase #4
Starts: Saturday, Jun. 9 3:00 PM (Eastern)
Ends: Saturday, Jun. 9 4:15 PM (Eastern)
Films are an effective way to engage new audiences, communicate dynamic ideas and provoke conversation. See short segments of films that seek to influence the debate, learn about the work and share thoughts on impact, distribution, partnerships and the potential to turn reel action into real action.  Line-up subject to change.
Code of the West – At a time when the country is rethinking its drug policies large and small, one state rises to the forefront of national attention. Once a pioneer in legalizing medical marijuana, the state of Montana is poised to become the first in the nation to repeal its medical marijuana law. Set against the sweeping vistas of the Rockies, the steamy lamplight of marijuana grow houses, and the bustling halls of the State Capitol, CODE OF THE WEST follows the 2011 Montana State Legislature as it debates the fate of medical marijuana. This is the story of the many lives and fraught emotions tied to one of the most heated policy questions facing the country today.
MLK Streets Project – Birthed out of a well-known Chris Rock joke making fun of the violence and poverty often found on the streets named for the non-violent activist, this revealing documentary follows 10 high-school students as they travel cross-country to observe and record, first-hand, the condition of America's MLK Streets.  In an age when Dr. Martin Luther King's dream has been co-opted to sell everything from hamburgers to Mercedes Benz, it has been easy to forget that Dr. King not only had a dream but a plan of action to address the social injustices of his time. As social unrest and protest occupies cities across America and the world, the streets that bear our slain leader's name also bear witness to monuments of inequity, four decades after his assassination. Failing schools, lack of access and resources; we need only look out our windows to know Dr. King's work is not finished.  Narrated by Rain Pryor, the film keeps the comedy-to-cultural-commentary connection alive as it looks critically at the street-naming phenomenon, King's legacy, and the effects of gentrification on the streets he once marched through. For a generation that has heard the "I Have a Dream" speech like a broken record, the film serves as a radical remix.
A Question of Integrity – Narrated by actor and activist Edward James Olmos, A Question of Integrity: Politics, Ethics, and the Supreme Court presents evidence that in recent years some Supreme Court justices have participated in overtly political gatherings, inappropriately lent their names to private fundraising events, maintained financial and personal relationships with individuals and institutions that create the appearance of impropriety, and failed to disclose financial information as required by federal law. The result has been a crisis of credibility for the Court. This film discusses important reforms that would restore the public's faith in the integrity of our nation's highest court.
Hot Coffee – Seinfeld mocked it. Letterman put it on one of his Top Ten lists. More than 15 years later, the McDonald's coffee case continues to be cited as a prime example of how citizens use "frivolous" lawsuits to take unfair advantage of America's legal system. But is that an accurate portrayal of the facts? First-time filmmaker and former public interest lawyer Susan Saladoff uses the infamous legal battle that began with a spilled cup of coffee to investigate what's behind America's zeal for tort reform. By following four people whose lives were devastated by the attacks on our courts, this thought-provoking documentary challenges the assumptions Americans hold about "jackpot justice."
Panelists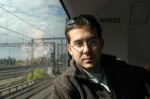 Francisco is an OSCAR® and three time Emmy nominee. He launched Ropa Vieja Films in 2007 with SALIM BABA (HBO, Canal+, EBS). SALIM BABA has screened in over 100 festivals including Sundance, Telluride, and Tribeca. In 2008 SALIM BABA was Nominated for a Best Short Documentary OSCAR®, followed by an Emmy Nomination in 2009. His directorial debut commissioned by HBO was EL ESPÍRITU DE LA SALSA, which premiered at the 2010 Tribeca Film Festival. Francisco produced and edited WAR DON DON, which won the Special Jury prize at the 2010 SXSW Film Festival and the Karen Schmeer Award for Documentary Editing. WAR DON DON received Emmy nominations for Outstanding Coverage of a News Story and Outstanding Editing. Francisco co-wrote, produced, and edited CODE OF THE WEST, which premiered at the 2012 SXSW Film Festival. Francisco is currently editing the film OUR NIXON, and co-directing MU XIN: NOTES FROM THE UNDERGROUND.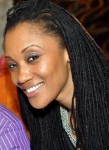 Charneice Fox Richardson is an award winning screenwriter, playwright, published poet and director of film and theater. She is co-founder and Creative Director of the multi-media organization, Straight, No Chaser Productions (SNC), whose mission is to create thought provoking media with youth. Her work has been featured on CNN, BBC, NBC, NPR, CBS and BET. In 2008 SNC was a finalist for the "Outstanding Emerging Artist" DC Mayor's Arts Award held at the Kennedy Center. Fox-Richardson is the creator and co-director of the highly anticipated documentary "The MLK Streets Project". In 2010, she directed Ntzoke Shange's classic"For Colored Girls…" for the inaugural D.C. Black Theatre Festival to rave reviews. That same year, Charneice wrote and directed "Rose Bushes and Machetes" which won "Best Ensemble" in the Maryland Academy of Community Theater One Act Competition. "Rose Bushes" will be produced in a one-act festival off Broadway in August 2012.
Kevin Fry has served as director of communication at Alliance for Justice since April 2010, where he is responsible for directing AFJ's media relations and public outreach initiatives, communications planning, the production of video and multimedia projects, management of the AFJ website and social media tools, and the creation of a variety of written materials.
Prior to joining AFJ, has was president of Scenic America, the only national advocacy organization devoted to the conservation of our nation's scenic resources and the reduction of visual blight.
He has also served as executive producer and creative director for two award-winning television documentaries for PBS broadcast, called Back from the Brink: Saving America's Cities by Design and Becoming Good Neighbors: Enriching America's Communities by Design.
Kevin has a B.A. in Public Affairs and an M.A. in Legislative Affairs from George Washington University.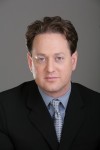 Cliff Schecter is a bestselling author (The Real McCain), nationally syndicated columnist, co-founder/owner of We Act Radio–Washington DC's independent progressive radio station–and founder/President of Libertas LLC, a progressive public relations/direct mail firm.
As a political consultant, Schecter helped re-elect President Bill Clinton in 1996 and many others since. His firm has worked with Mayors Against Illegal Guns, the American Association for Justice, the Alliance for Climate Protection and many others.
As a regular pundit Schecter's ideas have been quoted in The New York Times, on The Daily Show and in other various media.
Schecter likes cats, his kids, people who don't like Donald Trump and Graeters Ice Cream. Rush Limbaugh claims to have "never heard of him," and John McCain once called him "trash." He always wanted to bat .400.
Other sessions: Morning News Dump with Lizz Winstead, Shannyn Moore and Cliff Schecter, Morning News Dump with Lizz Winstead, Shannyn Moore and Cliff Schecter, Morning News Dump with Lizz Winstead, Shannyn Moore and Cliff Schecter, Gun Politics after Trayvon and Tucson: New Life for a Deadly Issue