Gun Politics after Trayvon and Tucson: New Life for a Deadly Issue
Session Type(s): Panel
Training Tag(s): Criminal Justice
Starts: Friday, Jun. 8 3:00 PM (Eastern)
Ends: Friday, Jun. 8 4:15 PM (Eastern)
In just over a year, a new grassroots movement has emerged to demand common-sense laws to keep guns out of the wrong hands. Representatives of two successful recent "Gun Politics 2.0" campaigns and political leaders will explore how progressives are using social media and organizing to reframe an issue sometimes—and wrongly—considered a political third rail. In January 2011, following the mass shooting in Tucson, Mayors Against Illegal Guns launched the National Drive to Fix Gun Checks to educate the public about the 34 Americans who are murdered with guns every day and to build support for reforming the national gun background check system. After Trayvon Martin's tragic shooting, a new coalition of national civil rights groups and Mayor Michael Bloomberg launched the Second Chance on Shoot First campaign to demand that states reform reckless laws written by the NRA and ALEC that led to Trayvon's death.
Gun Politics after Trayvon and Tucson: New Life for a Deadly Issue
Miss this panel? No problem! Here's what happened.
Storified by Netroots Nation · Fri, Jun 08 2012 16:59:38
RT @CSGV: #NN12 panel "Gun Politics After #Trayvon" w/ @davidcicilline, @LoriHaasVA, @JamalSimmons, @cliffschecter, @markcglaze http://pic.twitter.com/gbi8d31CLance Orchid
Mark Glaze pointed out the biggest obstacle to reform.
NRA is overwhelmingly better funded, has milllions of members more than @maigcoalition creates big obstacle 4 gun control. @markcglaze #nn12Rania Khalek
But the panelists believed the obstacles could be overcome.
Polling about gun control is misleading. Question should be "should gun buyer have a background check." Most say yes. — @markcglaze #nn12Rania Khalek
We shouldn't be calling it gun control, we should be talking about it as gun safety to communicate power of reform – @DavidCicilline #nn12Rania Khalek
"We can talk about this, & we can win on this." – @LoriHaasVA discussing how to fight for common sense gun policies at #NN12MAIG Coalition
Talking about Trayvon Martin and other tragedies has brought gun violence again to the forefront of national consciousness.
RT @maigcoalition: "If you saw the pain that I've seen, you'd do something about this too." – @LoriHaasVA discussing experience w/ gun violence at #NN12Aaron Kinnari
The panel included an interesting exchange between Cliff Schecter, Jamal Simmons, and some in the audience.
"There has to be pressure on our side to do what is right." – @cliffschecter discussing how to push #Congress to take action #NN12MAIG Coalition
RT @exileinflyville: .@cliffschecter "I'm a Democrat but I'm a progressive first… as an activist, you're not trying to elect Democrats." THANK YOU. #nn12Oliver Willis
.@JamalSimmons replies "Why does it matter if Dems are winning & good on 7 out of 10 of the other issues we care about" #nn12Rania Khalek
audience member asks @JamalSimmons "who are these blue dogs that vote on other 7 out of 10 issues?" followed by laughter #nn12Rania Khalek
Moderator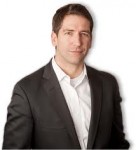 Mark Glaze is director of Mayors Against Illegal Guns, a bipartisan coalition of more than 650 U.S. mayors working to keep illegal guns out of dangerous hands. He is also a principal at The Raben Group, a public policy consulting firm with offices in Los Angeles, New York and Washington. Mark previously worked for good government causes, serving as the director of the Campaign Legal Center's government ethics and public affairs programs and as a member of the legal team that successfully defended the Bipartisan Campaign Reform Act from challenge before the U.S. Supreme Court. He also practiced law at Clifford Chance Rogers & Wells in the firm's media law department, and from 1993 to 1996 worked as an aide to Rep. David Skaggs (D-CO). Mark is an honors graduate of the George Washington University Law School and Colorado College and is a Truman Foundation Scholar.
Panelists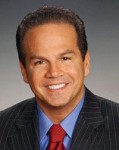 David N. Cicilline was born on the South Side of Providence, Rhode Island and is one of five children of Jack and Sabra Cicilline. After graduating from Narragansett High School, David attended Brown University as an undergraduate and later earned a law degree from the Georgetown University Law Center.
David was first elected mayor of the City of Providence in 2002, and re-elected for a second term in office four years later in 2006. David's eight years in office were characterized by the implementation of a formal city ethics code, the influx of $3 billion in new investment, the lowest crime rates in more than four decades, and the implementation of a nationally recognized after-school program.
David won election to Congress in 2010 and immediately began fighting for common-sense policies to help get small businesses, manufacturers, families, and seniors through these challenging economic times.
Other sessions: Why Can't Apple Make Your iPhone in America?, Closing keynote with Van Jones and Benjamin Jealous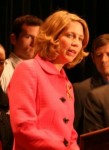 Lori became personally involved in gun violence prevention efforts after her daughter Emily was shot twice and survived the 2007 Virginia Tech massacre. She has lobbied on Capitol Hill in Washington and before the Virginia General Assembly for responsible gun laws numerous times. She promotes awareness of the issue by speaking to various groups from her perspective as a family member of someone who has survived gun violence. Lori lives in Richmond, Virginia and works at the Coalition to Stop Gun Violence.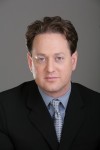 Cliff Schecter is a bestselling author (The Real McCain), nationally syndicated columnist, co-founder/owner of We Act Radio–Washington DC's independent progressive radio station–and founder/President of Libertas LLC, a progressive public relations/direct mail firm.
As a political consultant, Schecter helped re-elect President Bill Clinton in 1996 and many others since. His firm has worked with Mayors Against Illegal Guns, the American Association for Justice, the Alliance for Climate Protection and many others.
As a regular pundit Schecter's ideas have been quoted in The New York Times, on The Daily Show and in other various media.
Schecter likes cats, his kids, people who don't like Donald Trump and Graeters Ice Cream. Rush Limbaugh claims to have "never heard of him," and John McCain once called him "trash." He always wanted to bat .400.
Other sessions: Screening Showcase #4, Morning News Dump with Lizz Winstead, Shannyn Moore and Cliff Schecter, Morning News Dump with Lizz Winstead, Shannyn Moore and Cliff Schecter, Morning News Dump with Lizz Winstead, Shannyn Moore and Cliff Schecter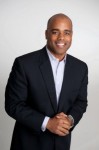 At The Raben Group, Jamal Simmons provides communications and strategic counsel to corporate and non-profit clients. During the 2010 congressional election he was the Democratic political analyst for CBS News and before that a fixture on CNN during the 2008 election. Currently, he can be seen each week offering political analysis on several television programs.
Jamal got his professional start in presidential politics traveling with Bill Clinton during his successful 1992 campaign and was a political appointee during the first Clinton Administration. In 2000, he was deputy communications director for VP Al Gore during his presidential campaign and a Gore spokesman in West Palm Beach during the recount. He also served as traveling press secretary to presidential candidates Bob Graham and Wesley Clark and was an advisor to the Democratic National Committee for the 2008 Obama/Biden campaign.
Simmons is a graduate of Morehouse College and Harvard University.