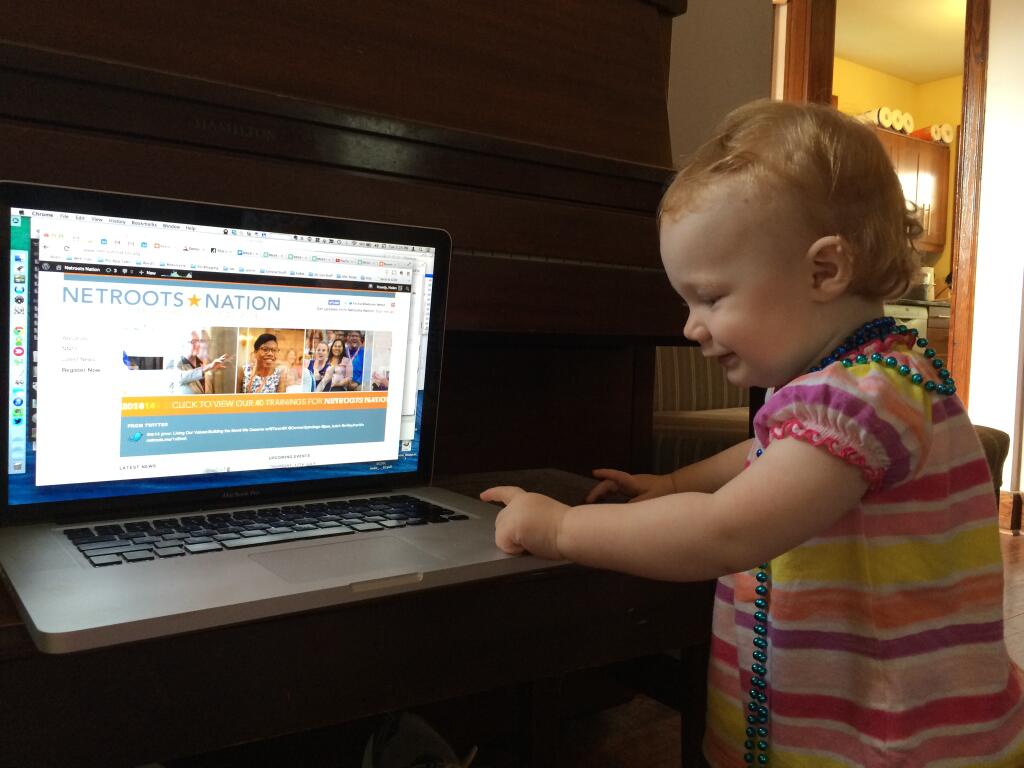 We're excited you're attending Netroots Nation for the first time and wanted to give you a few tips to make you feel right at home from day one:
Registration …
The first place you'll want to go after you check-in at your hotel is our registration desk in the Cobo convention center. Look for the signage directing you to the first floor, Hall E. You'll get your all-important lanyard that gives you access to all our sessions and social events, plus a printed program and schedule grid. Early registration is Wednesday, 4:00 PM to 6:00 PM and again all day Thursday from 8:00AM to 7:00PM.
Magic happens in the hallways and on our App …
You're about to experience an action-packed weekend filled with 80 panels, 40 training sessions, 5 keynote sessions and tons of caucuses and parties. There's no shortage of things to do. The best way to keep track of the happenings is by downloading our app by clicking this link.  The free app (thanks to American Federation of Teachers) allows you to browse the schedule; create your personal calendar for the weekend and connect with other attendees before, during and after the conference.
Make sure you spend some time in the hallways, common areas and our Town Square meeting other attendees, too. Netroots Nation has been the genesis of new projects and organizations large and small—maybe your big idea will be next!
Parties…
You'll find no shortage of fun things to do while you're here. There are lots of special events put on by our sponsors, plus AFT has put together a list of all of the unofficial parties. That list is also available in our mobile app (if you haven't downloaded that yet, just go to your app store and search "Netroots Nation 2014").
Excited to see you in a few days!