You Cannot Win Without The Youth Vote
Session Type(s): Panel
Starts: Saturday, Jul. 15 3:45 PM (Central)
Ends: Saturday, Jul. 15 4:45 PM (Central)
Room: Salon A-4
Ahead of the 2022 midterm elections, many national news sources suggested that the youth would not turn out. In reality, the election saw the second-highest youth turnout in the last 30 years. Gen Z voted overwhelmingly for pro-democracy candidates. Without the youth vote, the "red wave" may have become a reality. Hear from youth organizers on how they helped turn out the vote in November and what they are doing now to prepare to turn out the youth in record numbers in 2024. We'll discuss approaches youth mobilization and engagement, what galvanized Gen Z, as well as what strategies organizations and campaigns can employ to boost youth engagement.
Moderator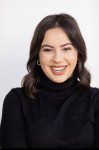 Marianna Pecora is a 19-year-old youth activist and political communications specialist. She started her career in politics working on local congressional campaigns and has since lent her skills to the national youth-led organization Voters of Tomorrow where she served as Digital Director and spokesperson during the 2022 cycle. Originally from San Diego, she is a student at The George Washington University and lives in Washington, D.C..
Panelists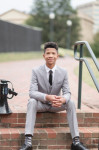 I am a 15 year old community activist working to empower young people on both a grassroots and systemic level. In the past 6 years, I have worked to lead marches, pass legislation, work with elected officials, and lead the Virginia Chapter of Voters of Tomorrow. I am simply honored to be able to work with so many amazing people, all dedicated to change.