Fantasy Indictment League Panel & Comedy Hour
Session Type(s): Special Event
Starts: Friday, Jul. 14 5:30 PM (Central)
Ends: Friday, Jul. 14 7:00 PM (Central)
Room: Continental A
Allison Gill, known as AG from Mueller She Wrote and host of the Daily Beans, Jack, and Cleanup on Aisle 45 podcasts will be hosting a Q&A panel with former Watergate Prosecutor Jill Wine-Banks, former Federal Prosecutor Renato Mariotti, and Host of I Gen Politics and On The Move Victor Shi. We'll discuss the indictments of Donald Trump, celebrate the rule of law, and follow it up with some political comedy as we all enjoy cocktails and mocktails. So make your Fantasy Indictment League picks and we'll see you there!

Panelists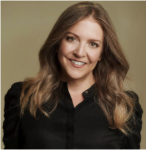 Allison Gill (known as MuellerSheWrote on Twitter) is the founder and CEO of MSW Media, a podcast network focused on truth in politics, news, and the arts. Dr. Gill also is an award-winning political podcast journalist, serving up social justice and political news, fearlessly speaking truth to power.
She is a frequent speaker and media contributor related to current events and politics.
Her current podcasts, The Daily Beans, Cleanup on Aisle 45, and Jack are downloaded more than 1.5 million times every month. Dr. Gill's original podcast, Mueller, She Wrote, won her a Webby Award.
Previously, Dr. Gill was a high-level employee at the US Department of Veterans Affairs, working on health care for the military. She is a US Navy veteran and served as one of the first women in the Navy's nuclear program, before completing a bachelor's degree in Behavioral Science, followed by a Ph.D. in Health Administration. In addition to news and current events, Dr. Gill is a staunch advocate for women, and in particular combatting rape in the military. She also is known for being a whistleblower, standup comedian, writer, musician, and one of the hottest voices in today's progressive political media.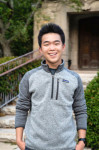 Victor Shi is a Gen Z speaker, writer, and organizer. He currently hosts the daily show "On the Move with Victor Shi" and co-hosts iGen Politics with Jill Wine-Banks. He also serves as Strategy Director for Voters of Tomorrow, is a writer for Resolute Square, and is a rising senior at UCLA. Previously, Victor was elected as the youngest delegate for Joe Biden, organized on presidential, state, and local campaigns, and interned at the DNC and the White House. Victor has appeared on MSNBC, CNN, PBS and has been published by CNN, USA Today, the Chicago Tribune, and more. Victor is a Chicago native.
Other sessions: You Cannot Win Without The Youth Vote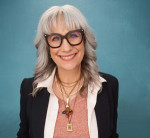 As Co-creator and former head writer of The Daily Show, co-founder of Air America Radio, comedian Lizz Winstead helped change the very landscape of how people get their news. Winstead is not only a writer and creator, she was also a correspondent on The Daily Show and co-hosted Unfiltered, Air America Radio's mid-morning show, with Chuck D and Rachel Maddow.
Known as one of the top political satirists in America, Winstead is recognized by all the major media outlets including The New York Times, The Washington Post, O Magazine, and as Entertainment Weekly's 100 Most Creative People. Winstead's first book, Lizz Free Or Die: Essays, released in 2012, garnered incredible reviews. Ms. Magazine says, "Lizz Winstead is a sharp-witted truth-teller, and Lizz Free or Die will inspire anyone who has ever talked back to the television or wished they could come up with satire as insightful as The Daily Show."
Lizz continues to do stand-up, and make appearances on cable news, yet spends most of her time helming Abortion Access Front AAF) an inclusive NYC- based reproductive rights organization she founded in 2015. AAF uses humor and outrage to expose anti-choice hypocrisy and mobilizes people to take action in all 50 states. Hosting the AAF podcast, Feminist Buzzkills is the perfect next step for Winstead combining her activism with her comedy. It is a must listen, new episodes drip Fridays wherever you get your podcasts.
To keep up with Lizz, follow her on Twitter, Insta and Tiktok @lizzwinstead or like her on Facebook www.facebook.com/lizzwinstead.
Other sessions: Feminist Buzzkill Live from Netroots Nation, Feminist Buzzkill Live from Netroots Nation, Feminist Buzzkill Live from Netroots Nation