From the Field to Powering the Polls: Turning Out Young Voters With Athlete Influencers
Session Type(s): Panel
Starts: Thursday, Jul. 13 10:30 AM (Central)
Ends: Thursday, Jul. 13 11:30 AM (Central)
Room: Salon C-3/4
In 2022, NextGen America, in partnership with Social Currant, launched their inaugural athlete influencer program, collaborating with college athletes to leverage their impactful social media platforms to promote civic engagement to young voters. This ground-breaking program is the second ever use of NIL (Name, Image and Likeness) rules, allowing college athletes to profit on their name, image and likeness to support civic engagement. In this panel, we'll dig deep into the program, what worked and explore how college athletes can help turn out and engage young voters in key states ahead of the 2024 election.
Moderator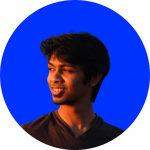 Ashwath is an experienced marketing professional and entrepreneur. He also serves as a mentor to various startups. At Social Currant, he's responsible for the growth and direction of the organization.
Panelists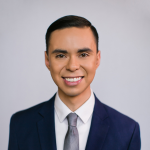 Antonio Arellano is a modern civil rights leader, currently serving as the Vice President of Communications at NextGen America, the country's largest youth voting mobilization organization. Antonio oversees the implementation of a national strategy to increase the progressive power of young Americans in politics, advancing the organization's priority issues including economic equity, climate justice, and voting rights.
For over a decade, Antonio has been an unyielding guardian and promoter of equality and dignity for all. He led Jolt, the largest Latino civic engagement organization in Texas, ahead of the historic 2020 presidential election and helped contribute to the largest Latino census count in modern Texas history. Antonio also served as the Press Strategist for the Texas affiliate of the American Civil Liberties Union where he influenced how key issues including LGBTQIA+ equality, smart justice, and reproductive freedom were framed in print, radio, television, and online media.
Named one of the most influential Latinos in the United States by Hispanicize, Antonio's social media accounts combined reach over 100 thousand millennial voters. He embodies the power of Latino leadership and the resilience of the immigrant community.
Antonio has been featured in MSNBC, TIME Magazine, Newsweek, The New York Times, USA Today, Univision, and Telemundo, among others.
Learn more about Antonio at www.antonioarellano.com
Ellie Artone is a marketing leader with over three years of experience in the short-form space. At Social Currant, she leads projects with Fortune 500 executives. She leads the day to day client management, running the accounts team.
Ellie is also a 2023 graduate of George Washington University, where she received her Bachelor's degree in International Affairs, with a concentration on International Development, and a minor in Psychological and Brain Studies. Also, she is passionate about climate justice and women's health, and is excited to get more involved in these spaces.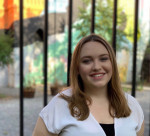 Erin Swauger (she/her) is a skilled digital strategist and content creator with experience mobilizing young voters, leading rapid response moments, and advocating for progressive policies. Currently, Swauger is NextGen America's Social Media Manager, leading the organization's growing social team to engage 18-35-year-old eligible young voters, advocate for expanded ballot access, and elect progressives up and down the ballot.
Previously, Erin led the social media program at The Climate Reality Project, where she was a one-woman team responsible for content production and strategy for a total following of 1.7M. In her role, she worked to mobilize the next generation of climate leaders, advance environmental justice, and lead major worldwide days of climate action featuring former Vice President Al Gore. After graduating from Emerson College with a Bachelors of Science in Political Communications and Strategy, she worked for notable consulting firms in DC, leading social content and designing graphics for popular progressive social media clients. She's a passionate advocate and organizer who was born and raised in Boca Raton, Florida, currently lives in DC, and loves talking about her very old, very adorable dog, Marley.