From the Field to Powering the Polls: Turning Out Young Voters With Athlete Influencers
Session Type(s): Panel
Starts: Thursday, Jul. 13 10:30 AM (Central)
Ends: Thursday, Jul. 13 11:30 AM (Central)
Room: Salon C-3/4
In 2022, NextGen America, in partnership with Social Currant, launched their inaugural athlete influencer program, collaborating with college athletes to leverage their impactful social media platforms to promote civic engagement to young voters. This ground-breaking program is the second ever use of NIL (Name, Image and Likeness) rules, allowing college athletes to profit on their name, image and likeness to support civic engagement. In this panel, we'll dig deep into the program, what worked and explore how college athletes can help turn out and engage young voters in key states ahead of the 2024 election.
Moderator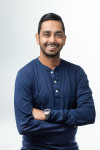 Shripal Shah, a veteran political operative with more than 18 years of electoral and advocacy experience, leads Left Hook's Public Affairs practice based out of Washington, DC. Widely recognized as an expert in strategic communications and campaign management, he currently advises issue advocacy organizations and corporations on communications strategy, media relations, and crisis communications. Prior to joining Left Hook, he oversaw a $100 million program at one of the Democratic Party's largest Super PACs in the 2020 election cycle where his team helped the Democrats take back the White House, win back the Senate, and keep control of the House. Over the course of his career he has advised dozens of candidates for office, members of Congress and Senators on strategic messaging and campaign strategy. He is a graduate of Eastern Michigan University and resides in Washington, DC with his wife and two sons.
Other sessions: Equitable Hiring Strategies for Progressive Groups
Panelists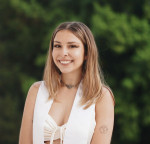 Ellie Artone is a marketing leader with over three years of experience in the short-form space. At Social Currant, she leads projects with Fortune 500 executives. She leads the day to day client management, running the accounts team.
Ellie is also a 2023 graduate of George Washington University, where she received her Bachelor's degree in International Affairs, with a concentration on International Development, and a minor in Psychological and Brain Studies. Also, she is passionate about climate justice and women's health, and is excited to get more involved in these spaces.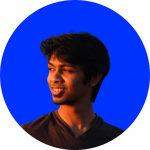 Ashwath is an experienced marketing professional and entrepreneur. He also serves as a mentor to various startups. At Social Currant, he's responsible for the growth and direction of the organization.
Other sessions: You Cannot Win Without The Youth Vote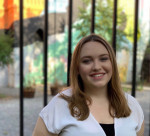 Erin Swauger (she/her) is a skilled digital strategist and content creator with experience mobilizing young voters, leading rapid response moments, and advocating for progressive policies. Currently, Swauger is NextGen America's Social Media Manager, leading the organization's growing social team to engage 18-35-year-old eligible young voters, advocate for expanded ballot access, and elect progressives up and down the ballot.
Previously, Erin led the social media program at The Climate Reality Project, where she was a one-woman team responsible for content production and strategy for a total following of 1.7M. In her role, she worked to mobilize the next generation of climate leaders, advance environmental justice, and lead major worldwide days of climate action featuring former Vice President Al Gore. After graduating from Emerson College with a Bachelors of Science in Political Communications and Strategy, she worked for notable consulting firms in DC, leading social content and designing graphics for popular progressive social media clients. She's a passionate advocate and organizer who was born and raised in Boca Raton, Florida, currently lives in DC, and loves talking about her very old, very adorable dog, Marley.