#WinWithWisDems: What it Takes to Win in the Most Purple Swing State in the Country
Session Type(s): Panel, Streamed Session
Starts: Thursday, Jul. 13 10:30 AM (Central)
Ends: Thursday, Jul. 13 11:30 AM (Central)
Room: Continental A
Join leaders from the Democratic Party of Wisconsin (aka WisDems), along with key partners, to talk about their state party operation, how they approach electoral power-building and the learnings and best practices they've picked up along the way. They'll discuss the recent Wisconsin Supreme Court election, the 2022 midterm elections and other important races up and down the ballot.
Moderator
Panelists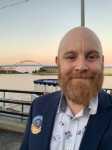 Chuck Engel [he / him] is a digital practitioner and multimedia specialist with senior-level campaign experience. Chuck has been with Wisconsin Democrats since 2018, where he oversees the org's email fundraising program, web development initiatives, and multimedia production for social media, digital advertising, traditional fundraising and grassroots livestream events.
PS: WisDems Digital is hiring! >> wisdems.org/careers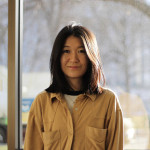 Michelle Lim (she/her) is a digital and social media strategist and oversees the Wisconsin Democrats' social media and digital ads programs, advises WisDems Chair @BenWikler's social media strategy, and grows the small-dollar monthly donor program. Raised by the Asian American and immigrant rights movement, Michelle has also worked on distributed organizing programs at Bernie 2020, United for Respect, and the Million Voters Project.
Follow @WisDems to keep up with our movement to elect progressives down ballot and win one of the most consequential states in 2024!
Other sessions: How Influencers Can Help Win Elections and Make Issues Catch Fire
Shaniqua McClendon has worked in politics for more than a decade and currently serves as Vice President of Political Strategy at Crooked Media, home to the popular podcast, Pod Save America. In this role, Shaniqua led the creation of their voter and volunteer engagement program, Vote Save America, that has raised more than $55 million for progressive candidates and causes, while mobilizing more than 500,000 voters, volunteers, and grassroots donors across the country to support Democratic victories in 2018, 2020, and 2022.
Prior to Crooked Media, Shaniqua began her career as a White House Intern for President Barack Obama. She then went on to Capitol Hill where she served as a policy advisor to Senator Kay R. Hagan and Legislative Director to Congresswoman Alma S. Adams, spearheading the creation of the first-ever Congressional Bipartisan HBCU Caucus.
Shaniqua is originally from North Carolina, and earned a B.A. in Journalism and Mass Communications and a B.S. in Business Administration from the University of North Carolina at Chapel Hill. She also earned a Master in Public Policy from the Harvard Kennedy School of Government, where she received the Robert F. Kennedy Award for Excellence in Service. She was also a fellow at the USC Center for the Political Future, inaugural Anthem Award winner, and serves on the boards of Register Her and the Sunrise Movement.