How Influencers Can Help Win Elections and Make Issues Catch Fire
Session Type(s): Panel, Streamed Session
Starts: Friday, Jul. 14 1:30 PM (Central)
Ends: Friday, Jul. 14 2:30 PM (Central)
Room: Continental B
Influencers have a proven record of moving people up the ladder of engagement. But too often, progressive groups under-utilize this effective and low-cost strategy—or they do it wrong, with messaging that misses the mark. This panel will give attendees a clear understanding of how to sidestep social media's traps and work with influencers to reach a campaign's objectives. We'll look at the role progressive social media influencers played in capturing the narrative in 2022 and in Spring's Wisconsin Supreme Court race. We'll also dive into best practices for harnessing the power of influencers to move minds and drive meaningful action, how to avoid mistakes, and how to quantify the metrics for success.
Moderator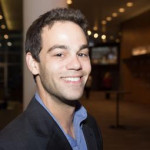 Stuart Perelmuter (he/him) is a veteran communications strategist turned social media entrepreneur who is pioneering the rapidly growing field of influencer advocacy with a focus on winning elections and furthering progressive values. As the founder of atAdvocacy, Stuart has worked with many of the left's most powerful voices and effective organizations to affect meaningful change — recently helping define the narrative around Janet Protasiewicz's successful campaign to flip Wisconsin's Supreme Court, driving tens of thousands of public comments in support of President Biden's new power plant emission rules, and building public support for the Inflation Reduction Act.
Panelists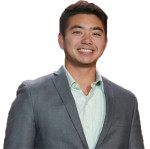 Schuyler Bailar (he/him) is an educator, author, and activist who made history as the first transgender athlete to compete in any sport on an NCAA Division 1 men's team. Originally recruited to swim for the Harvard women's team, Schuyler made the difficult choice to transition while potentially giving up the prospect of being an NCAA Champion. His story has appeared everywhere from 60 Minutes to The Washington Post. Schuyler's tireless advocacy has earned him numerous honors, including LGBTQ Nation's Instagram Advocate for 2020. In 2021, Schuyler released his first middle-grade novel, Obie Is Man Enough. And in 2022, Schuyler created LaneChanger.com, a learning series that makes gender literacy education
accessible to every team, school, and company.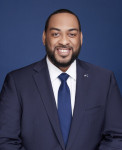 Charles is a lifelong Kentuckian, born and raised in the West End of Louisville where he and his wife Tanesha have raised their 3 daughters. After earning his B.S. and JD from the University of Louisville, Charles went on to dedicate his life to public service. He has fought for equity and justice in every level of government, including being elected to the Kentucky House of Representatives in 2018 as the youngest Black Kentucky state legislator in nearly 90 years . Charles rose to national prominence in 2020, following an improbable, people-powered run in the Kentucky U.S. Senate Democratic Primary . In 2022, Charles led his historic grassroots movement in another run for U.S. Senate, becoming the first Black Kentuckian to receive a major party nomination for the office. Charles is a published author of the noted memoir "From the Hood to the Holler", founder of Hood to the Holler, and now leads organizing efforts as Director of Governor Beshear's Office of Faith Based & Community Initiatives.
Other sessions: Screening and Q&A: From the Hood to the Holler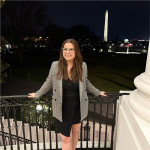 Sabrina Collins-Childers (she/her/hers) is atAdvocacy's Digital Strategist. As a recent graduate of the National Democratic Training Committee's Digital Staff Academy, Sabrina is well versed in pairing cutting edge digital strategy with traditional methods to widen the reach of online progressive messaging. Sabrina is a proud graduate of the University of Louisville and Kentucky native. When she's not working on progressive politics, you can find Sabrina with her nose in a book or with her two cats, Peach and Bean.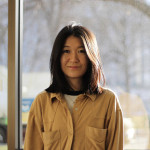 Michelle Lim (she/her) is a digital and social media strategist and oversees the Wisconsin Democrats' social media program, advises WisDems Chair @BenWikler's social media strategy, and grows the small-dollar monthly donor program. Raised by the Asian American and immigrant rights movement, Michelle has also worked on distributed organizing programs at Bernie 2020, United for Respect, and the Million Voters Project.
Follow @WisDems to keep up with our movement to defeat Ron Johnson and re-elect Governor Tony Evers!
Other sessions: #WinWithWisDems: What it Takes to Win in the Most Purple Swing State in the Country