Protecting the Right to Protest and Voice Dissent
Session Type(s): Panel
Starts: Saturday, Jul. 15 2:30 PM (Central)
Ends: Saturday, Jul. 15 3:30 PM (Central)
Room: Salon C-5/6
Over recent years, we have seen an escalation of the effort to criminalize and silence protest, dissent and critical advocacy. This shrinking of civil society space, driven by right wing extremists and extractive corporations, poses serious threats to our democracy and efforts to address the climate crisis, as well as advancing a progressive agenda overall. While the effects are being felt more and more across the movement, many in Congress and in state legislatures are not yet aware of the growing threat or the potential legislative remedies. There are two different streams of the attacks: state-level policy criminalizing various types of protest and corporate legal bullying in the form of SLAPP suits. We'll talk about these attacks and how we can protect our right to protest and voice dissent.
Moderator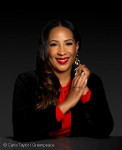 As the current Executive Director at the largest national legacy environmental organization Ebony is a champion for advancing racial and environmental justice. As she continues to expand her focus to include protecting people's voting rights and ensuring that everybody is able to participate in our democracy, she knows there is no climate justice without racial justice. As a longtime justice strategist, Ebony is leading Greenpeace in the fight to dismantle systems of oppression and engage more Black and Brown communities in this work — so that there can truly be a greener, more peaceful, more just world for all.
Other sessions: Running on Climate: 2022 Lessons that Can Help Democrats Win in 2024
Panelists
David is the Executive Director of the International Corporate Accountability Roundtable (ICAR). He joined ICAR as the Legal and Policy Director in 20019, and became Executive Director in 2021.
Prior to joining ICAR, David led the Asia Program at Robert F. Kennedy Human Rights from 2014-2019, working with a wide range of civil society activists and human rights defenders throughout the region, and overseeing legal and advocacy efforts related to combatting closing civic space, including restrictions to freedom of expression, association, and assembly. Prior to joining Robert F. Kennedy Human Rights, David practiced civil rights law from 2009 – 2013 at Servicemembers Legal Defense Network (SLDN), an organization dedicated to advancing the rights of LGBT members of the United States military. In his capacity as Legal Director of the organization he worked extensively on the repeal of Don't Ask, Don't Tell and the overturning of the Defense of Marriage Act by the United States Supreme Court.
David is a graduate of the University of California, Berkeley and the American University, Washington College of Law. During law school he was elected to be the Executive Editor of the American University International Law Review. He is a member of the New York bar.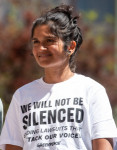 Deepa Padmanabha is Deputy General Counsel for Greenpeace USA. She has been with Greenpeace USA since 2011 and is based in Washington DC.
Deepa's current work focuses on defending Greenpeace USA against two lawsuits attempting to silence the organization's advocacy work (SLAPPs). In September 2022, she testified before the House Committee on Oversight and Reform on Greenpeace USA's experience with legal attacks by the fossil fuel industry and the importance of federal anti-SLAPP legislation. She also advises on a variety of in-house legal matters, and works closely with environmental activists seeking to exercise their First Amendment rights to promote systemic change.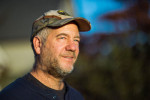 Bruce Shoemaker is a researcher on natural resource conflict issues, focusing on the Mekong region as well as far-northern California. He is the lead editor of the 2018 book Dead in the Water (University of Wisconsin Press) on the World Bank and hydropower and a board member of Inclusive Development International and the Black Butte Center for Railroad Culture. Bruce is a member of Water for Citizens of Weed CA and was one of the nine community members sued in a SLAPP suit over efforts to secure their town's water.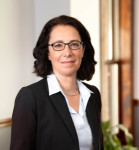 Mara Verheyden-Hilliard is Co-Founder and Executive Director of the Partnership for Civil Justice Fund (PCJF), where she also directs its project, the Center for Protest Law & Litigation. As a civil rights and constitutional rights litigator, Mara focuses on complex trial and appellate litigation, particularly concentrated in the areas of free speech, assembly, and other protected First Amendment activity and its intersection with Fourth Amendment rights. Her work is grounded in partnership with the activists and communities she serves.
During her more than 25 years of practice, Mara has represented numerous political activists and organizations involved in the environmental, racial, and social justice movements, extending from grassroots community members to well-known personalities and activists.
Litigating constitutional rights cases nationwide, including being certified as lead class counsel, Mara has won landmark changes in law and police practices in the handling of free speech activities, as well as securing tens of millions of dollars in damages for persons and organizations who have suffered deprivation of fundamental rights.
Mara received her B.A. from Hampshire College and her J.D. from Columbia University Law School.