Passing the Assault Weapons Ban in America
Session Type(s): Panel, Streamed Session
Starts: Saturday, Jul. 15 9:00 AM (Central)
Ends: Saturday, Jul. 15 10:00 AM (Central)
Room: Continental C
Since an AR15 was used by a gunman to kill 26 children and educators at Sandy Hook Elementary School a decade ago, assault weapons have been the weapons of choice for mass shooters. Assault weapons were used to kill AAPI dancers in a ballroom in Monterey Park, black shoppers in a grocery store in Buffalo, Latino children in Uvalde and Jewish parishioners in Pittsburgh. Weapons of war are being used to target all our communities. This January, Illinois passed the ban and lawmakers and advocates from other states are working to do the same. Join us for a discussion of how we can build momentum around banning assault weapons and mobilize voters around this issue in 2024.
Moderator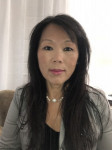 Po Murray is a co-founder and chairwoman of the Newtown Action Alliance (NAA) and the Newtown Action Alliance Foundation (NAAF). The Newtown Action Alliance is an all-volunteer grassroots organization formed after the tragic shootings at Sandy Hook Elementary School to work to bring about legislative and cultural changes that will reduce gun violence, which is a public health crisis in our country. The Newtown Action Alliance Foundation is a 501(c)3 organization that has been working tirelessly since the Sandy Hook Elementary School tragedy to help the community heal and be remembered as the place where positive cultural changes began.
Po is a spokesperson for the NAA and NAAF. Po is also one of the organizers for the Connecticut Chapter of the Women's March and she is a board member of GVPedia, Guns Down for America, and Survivors Empowered. She served on Governor Ned Lamont's public safety transition committee in Connecticut. She was a recent board member of States United to Prevent Gun Violence and co-chaired the Swing States & Messaging Subcommittee for the Biden/Harris Gun Violence Prevention Policy Subcommittee.
Po and her family have lived in Sandy Hook for over 22 years and her four children are graduates of Sandy Hook Elementary School. Po joined the gun violence prevention movement after her neighbor killed his own mother then gunned down 20 children and six educators at Sandy Hook Elementary School on December 14, 2012. Many of her neighbors lost their children on that tragic day.
Po has a deep connection with the Newtown community as she is the cofounder of the Independent Party of Newtown and has served on the Legislative Council, an elected board that oversees town finances and town matters.
Other sessions: Gun Violence is a Civil Rights Issue
Panelists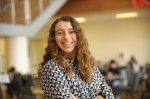 Rachel Jacoby is a Highland Park resident and recent graduate of the Harvard Kennedy School where she concentrated in Social and Urban Policy. Previously, she worked in the gun violence prevention movement at Giffords and served as an English teacher on a Fulbright grant in Malaysia. Rachel has organized with March For Our Lives nationally and in Illinois. Most recently, Rachel led the grassroots organizing effort in support of the Protect Illinois Communities Act, making Illinois the 9th state to ban assault weapons in January of 2023.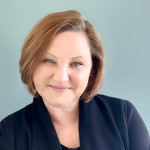 Angela Weber entered the gun violence prevention movement after her son survived the Marjory Stoneman Douglas High School shooting in Parkland, Florida. She is dedicated to educating, inspiring and leading others to end gun violence. Angela is the Director of Community Engagement for Newtown Action Alliance, a national grassroots organization founded after the tragic Sandy Hook Elementary School shooting that has been boldly and unapologetically pushing for a comprehensive approach to end gun violence, including a Federal Assault Weapons ban, for over ten years.