Gun Violence is a Civil Rights Issue
Session Type(s): Panel, Streamed Session
Starts: Friday, Jul. 14 10:30 AM (Central)
Ends: Friday, Jul. 14 11:30 AM (Central)
Room: Continental A
Gun violence is a civil rights issue. Not only does gun violence disproportionately harm communities of color and other marginalized communities, we need the framework of civil rights to dismantle the immovable white supremacist resistance to gun policy reform. This panel will look at bias and hate, and how hate with guns elevates it into terrorism. From race-motivated mass shootings, police shootings and immigration, to faith, mental health and more, we will also look at how gun violence's intersections impact different communities. Perhaps most importantly, this panel will take a hard look at the structural racism, bias and hate behind the extreme opposition to gun policy reform and explore how to begin dismantling it, opening up the way for sweeping change so we can finally curb our raging gun violence epidemic and begin building a future with safety from gun violence for everyone.
Moderator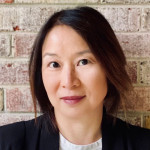 Gloria Pan is a mission-oriented campaign strategist, organizer, leader, communicator, and writer, with more than 20 years of experience in the progressive space advocating for women and families, civil rights, gun violence prevention, and economic justice. Since her days as the communications director for the Institute for the Connected Society (iFOCOS), she has been a front-row observer, explorer, and practitioner of tech-based innovations in communications and campaign strategies that could help make the world a better place.
Panelists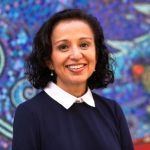 Manjusha P. Kulkarni (Manju) is the Executive Director of AAPI Equity Alliance, which serves and represents the 1.6 million Asian Americans and Pacific Islanders in Los Angeles County. In March 2020, Manju co-founded Stop AAPI Hate, the nation's leading aggregator of hate incidents against AAPIs.
Alongside fellow Stop AAPI Hate co-founders Cynthia Choi and Russell Jeung, Manju has been recognized as an honoree of the prestigious TIME100 Most Influential People and Bloomberg 50 lists, and as a recipient of the 2021 Webby Social Movement of the Year award. More recently, she was awarded a spot on the 2022 Forbes 50 Over 50 list for her leadership in advancing the Stop AAPI Hate movement.
Manju's work has been featured in the New York Times, NPR and CNN, as well as in numerous local and ethnic media outlets. As part of her advocacy work on behalf of AAPI communities, Manju has shared her expertise with countless individuals and entities including the Aspen Institute, the World Bank and the United Nations.
Manju serves on the Board of Directors of LA Voice and is a member of the Los Angeles City Ethics Commission and the California Racial and Identity Profiling Advisory Board. Manju holds a Bachelor of Arts degree from Duke University and a Juris Doctor degree from Boston University School of Law.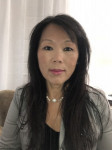 Po Murray is a co-founder and chairwoman of the Newtown Action Alliance (NAA) and the Newtown Action Alliance Foundation (NAAF). The Newtown Action Alliance is an all-volunteer grassroots organization formed after the tragic shootings at Sandy Hook Elementary School to work to bring about legislative and cultural changes that will reduce gun violence, which is a public health crisis in our country. The Newtown Action Alliance Foundation is a 501(c)3 organization that has been working tirelessly since the Sandy Hook Elementary School tragedy to help the community heal and be remembered as the place where positive cultural changes began.
Po is a spokesperson for the NAA and NAAF. Po is also one of the organizers for the Connecticut Chapter of the Women's March and she is a board member of GVPedia, Guns Down for America, and Survivors Empowered. She served on Governor Ned Lamont's public safety transition committee in Connecticut. She was a recent board member of States United to Prevent Gun Violence and co-chaired the Swing States & Messaging Subcommittee for the Biden/Harris Gun Violence Prevention Policy Subcommittee.
Po and her family have lived in Sandy Hook for over 22 years and her four children are graduates of Sandy Hook Elementary School. Po joined the gun violence prevention movement after her neighbor killed his own mother then gunned down 20 children and six educators at Sandy Hook Elementary School on December 14, 2012. Many of her neighbors lost their children on that tragic day.
Po has a deep connection with the Newtown community as she is the cofounder of the Independent Party of Newtown and has served on the Legislative Council, an elected board that oversees town finances and town matters.
Other sessions: Passing the Assault Weapons Ban in America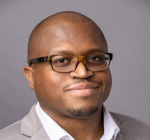 Jamal R. Watkins currently serves as Senior Vice President of Strategy and Advancement at the NAACP. Jamal previously led the Association's efforts to maximize the African-American community's participation and representation in our democracy as the Vice President of Civic Engagement at the NAACP.
Mr. Watkins previously served as National Outreach Director for the AFL-CIO. In this role, he was responsible for strengthening and growing national strategic partnerships with the labor movement across a range of priority campaigns and program work.
Prior to joining the AFL-CIO, Mr. Watkins held leadership positions in a number of organizations dedicated to community organizing and civil and human rights. These include Deputy National Political Director at Service Employees International Union; Chief of Staff at the Center for Social Inclusion; Managing Director for Campaigns for Amnesty International, the world's largest grassroots human rights organization; and, Deputy Director and Interim Executive Director of City Year Los Angeles, a national non-profit AmeriCorps organization.
Mr. Watkins has worked in several distinct arenas, including politics, campaigns, communications, education, human resources, and fundraising. He played key roles as a National Recruiter for the DNC, Fundraising Canvass Director for Grassroots Campaign, Florida State Director of the Young Voter Alliance during the 2004 Presidential Election, Regional Coordinator on the "Yes on Proposition 79" Campaign for Health Access of California, and most recently developing a voter mobilization and engagement field strategy for the 2014 mid-term election cycle.
A native of California and a resident of Washington, D.C., Mr. Watkins earned his B.A. in Philosophy, with a minor in Political Science, at Stanford University and completed graduate-level work at New York University for Speech and Interpersonal Communication. As a proud member of Alpha Phi Alpha Fraternity, Inc., his motto is "onward and upward."