Housing Advocacy for All: Coordinating Local, State and Federal Efforts
Session Type(s): Panel, Streamed Session
Starts: Saturday, Jul. 15 2:30 PM (Central)
Ends: Saturday, Jul. 15 3:30 PM (Central)
Room: Salon A-1
Housing is an issue that affects everyone. In New York, the housing crisis impacts upstate and downstate residents differently; but legislation to protect tenants, increase assistance programs and create/retain affordable housing happens on the state, local and federal level. This panel will delve into the many challenges of tackling such a broad and complicated issue, including how to build a unified coalition, how to coordinate priorities and messaging, how to expand outreach and advocacy to all communities and how to keep the focus on the issues that matter most. We'll also explore ideas that are gaining more momentum, like Land Banks and Community Land Trusts, and how they can shape the future of housing for all.
Moderator
Panelists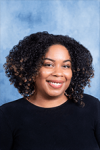 Gabby Ross is a housing advocacy organizer at the National Low Income Housing Coalition. Prior to joining NLIHC, Gabby was a housing stability specialist for a property management company in Washington DC, where she helped DC residents apply for emergency rental assistance. Previously, Gabby worked as a housing specialist at N Street Village for the Patricia Handy Place for Women shelter in Washington DC. During her time there, she worked alongside case managers and community partners to find safe and affordable housing for women at the shelter to help them exit homelessness successfully. Gabby graduated from Howard University in 2019 with a BA in political science and a minor in community development.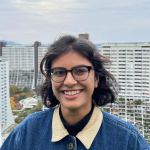 Ritti Singh is Communications Organizer with Housing Justice for All, a New York statewide coalition of over eighty groups representing tenants and homeless New Yorkers.
She is based in Rochester, New York and first joined the housing movement in 2020 during the pandemic housing emergency, starting as a volunteer tenant organizer and then Communications Coordinator with the City-Wide Tenant Union of Rochester.