Equitable Hiring Strategies for Progressive Groups
Session Type(s): Training, Professional Development Training
Training Tag(s): Operations
Starts: Friday, Jul. 14 9:00 AM (Central)
Ends: Friday, Jul. 14 10:15 AM (Central)
Room: Williford B
Building on Progressive Pipeline's work to recruit and support underrepresented political staffers, we'll share actionable best practices to build equitable and effective hiring processes. You'll learn how to write great job descriptions, get them in front of the right candidates and screen applications equitably. Whether you're an HR professional, an organizational leader or an operations staffer, you'll leave with tools you can implement to build a team that reflects the diversity of the progressive movement. If you're looking for practical strategies to drive DEIJ at your organization, this training is for you!
Trainers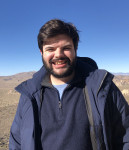 Michael Michelson is the Executive Director of Progressive Pipeline, a nonprofit that partners with progressive groups to recruit, support, and retain underrepresented staff. He's led the organization as they've placed 300+ fellows at organizations like the Working Families Party, Run for Something, BerlinRosen, Catalist, and the Center for Popular Democracy, and is a Senior Certified Professional with the Society for Human Resources Management.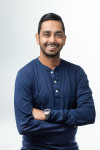 Shripal Shah, a veteran political operative with more than 18 years of electoral and advocacy experience, leads Left Hook's Public Affairs practice based out of Washington, DC. Widely recognized as an expert in strategic communications and campaign management, he currently advises issue advocacy organizations and corporations on communications strategy, media relations, and crisis communications. Prior to joining Left Hook, he oversaw a $100 million program at one of the Democratic Party's largest Super PACs in the 2020 election cycle where his team helped the Democrats take back the White House, win back the Senate, and keep control of the House. Over the course of his career he has advised dozens of candidates for office, members of Congress and Senators on strategic messaging and campaign strategy. He is a graduate of Eastern Michigan University and resides in Washington, DC with his wife and two sons.
Other sessions: From the Field to Powering the Polls: Turning Out Young Voters With Athlete Influencers