First They Came for CRT … Why Saving Democracy Means Defending Racial Justice
Session Type(s): Featured Panel, Streamed Session
Starts: Thursday, Jul. 13 1:00 PM (Central)
Ends: Thursday, Jul. 13 2:15 PM (Central)
Room: Continental C
Martin Niemoller's famous quote reminds us why we cannot afford to stay silent in the face of a society's slide into authoritarianism. History also reminds us that demagogues will first target minoritized groups to identify a threat to the nation and then test the limits of whether society will allow that group, and ultimately others, to be targeted for elimination. The far right-wing attack on Critical Race Theory was the opening assault in the fall of 2020 that few took seriously. We are now seeing that initial assault metastasize into attacks on LGBTQ and gender justice, public education and multiracial democracy. This panel will analyze how and why we must wage a robust fight for racial justice in order to save our democracy.
Moderator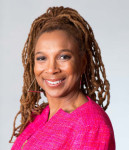 Kimberlé Crenshaw, Professor of Law at UCLA and Columbia Law School, is a leading authority on Civil Rights, Black feminist legal theory, and race, racism and the law. She is the founding coordinator of the Critical Race Theory Workshop, and co-editor of the volume, Critical Race Theory: Key Documents That Shaped the Movement. Crenshaw's groundbreaking work on "Intersectionality" has traveled globally and was influential in the drafting of the equality clause in the South African Constitution.
Crenshaw is the co-founder and Executive Director of the African American Policy Forum, a gender and racial justice legal think tank, and the founder and Executive Director of the Center for Intersectionality and Social Policy Studies at Columbia Law School. She is a leading voice in calling for a gender-inclusive approach to racial justice interventions, having spearheaded the Why We Can't Wait Campaign and co-authored Black Girls Matter: Pushed Out, Overpoliced and Underprotected, and Say Her Name: Resisting Police Brutality Against Black Women.
Panelists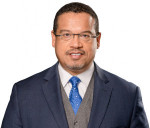 Sworn in as Minnesota's 30th Attorney General in 2019, Keith Ellison is the first African American and the first Muslim American to be elected to statewide office in Minnesota. Before becoming AG, Ellison represented Minnesota's 5th District in Congress where he focused on consumer, worker, environmental, civil- and human-rights protections for Minnesotans. As Minnesota's AG, Ellison has championed affordable health care, a fair economy, and equal opportunity for all. Ellison has opposed a new rule revoking legal status for immigrants accessing public assistance, created a unit within the office that focuses on investigating and prosecuting abuse of workers and wage theft, as well as filing lawsuits against opioid manufacturers. This year, Ellison and his team successfully prosecuted former police officer Derek Chauvin for the murder of George Floyd.
Other sessions: How We Restored Voting Rights for 55,000 Minnesotans, Check the Roots: The Root Causes of Gun Violence & How AGs are Responding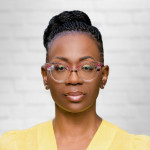 The Honorable Nina Turner is a "hell-raising humanitarian" and a tireless advocate for progressive values and social justice. She made history in 2005 and 2008 as the first woman and African American woman, respectively, to represent those districts. She promoted progressive policies through her work with the Ohio Democratic Party, Bernie Sanders' 2016 and 2020 presidential campaigns, and during her time at Our Revolution. Turner is a former assistant professor of history at Cuyahoga Community College and host of the "Hello Somebody" podcast. Turner is currently a senior fellow at the New School Institute on Race, Power and Political Economy.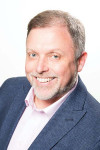 Tim Wise is among the nation's most prominent antiracist essayists and educators who has spent the past 25 years speaking to audiences in all 50 states, on over 1000 college and high school campuses, at hundreds of professional and academic conferences, and to community groups across the nation. He has also lectured internationally in Canada and Bermuda, and has trained corporate, government, law enforcement and medical industry professionals on methods for dismantling racism in their institutions.
Wise's antiracism work traces back to his days as a college activist in the 1980s, fighting for divestment from (and economic sanctions against) apartheid South Africa. After graduation, he threw himself into social justice efforts full-time, as a Youth Coordinator and Associate Director of the Louisiana Coalition Against Racism and Nazism: the largest of the many groups organized in the early 1990s to defeat the political candidacies of white supremacist and former Ku Klux Klan leader David Duke.
His books include White Like Me: Reflections on Race from a Privileged Son; Dear White America: Letter to a New Minority; and Dispatches from the Race War. His essays have appeared in The Washington Post, as well as on Alternet, Salon, Counterpunch, Yes!, Politico, Black Commentator and The Root, which named Wise one of the "8 Wokest White People We Know."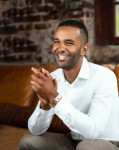 Terrance Woodbury is a founding partner and chief executive officer of HIT Strategies.
Terrance's research focuses on people of color and millennials who have become the driving force of rapidly evolving consumer and electoral trends in both the United States and abroad. Prior to starting HIT Strat, Terrance was the Research Director at the public opinion research firm Brilliant Corners Research & Strategies where he conducted polling and focus groups for candidates in local, state, national, and international elections and for companies like Uber and Google. Before Brilliant Corners, Terrance worked at the Brookings Institution, where he researched and studied economic and demographic trends shaping the fast-growing urban communities.
Before deciding to become a data scientist, political work consumed Terrance professional life. He worked numerous campaigns at the local, state, national, and international level, holding every position on a campaign except the candidate.  Terrance has been featured in a variety of publications and media outlets including CNN, The Hill, and Bloomberg News for his expertise on the attitudes of young, diverse voters and the best messages to mobilize them.
Other sessions: Covering Crime and Safety in 2024: The New Narrative, Combating Political Cynicism in Black Communities, A Working People's Narrative: Building a Winning Coalition Across Race and Place