Check the Roots: The Root Causes of Gun Violence & How AGs are Responding
Session Type(s): Featured Panel, Streamed Session
Starts: Saturday, Jul. 15 1:00 PM (Central)
Ends: Saturday, Jul. 15 2:15 PM (Central)
Room: Salon A-1
Attorneys General wield considerable power and influence throughout the country and within their respective states. As the nation continues to grapple with gun violence, including mass shootings and other senseless acts of violence, AGs nationwide are leading efforts to address this crisis. AGs are focused on utilizing every tool at their disposal to reduce violence, including interventions at all levels. This panel will discuss the work and impact of AGs in addressing gun violence, as well as strategies and approaches for gun violence reduction and prevention.
Moderator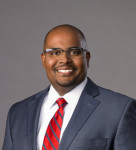 Kyle George is a Legal Fellow with the Leadership Center for Attorney General Studies.
Kyle previously served as Nevada's First Assistant Attorney General under Attorney General Aaron Ford, where he supervised the divisions responsible for legal representation of Nevada's State Agencies, Boards, and Commissions in civil litigation, regulatory matters, and administrative proceedings.
Over the course of his legal career, Kyle has served as General Counsel to the Nevada Governor, counsel and policy advisor to two Members of Congress, Chief Deputy District Attorney in Mineral County, NV, and as a litigator in private practice.
Kyle earned his J.D. from Georgetown University Law Center, and holds a M.S. in Chemistry from the University of Nevada, Las Vegas.
Panelists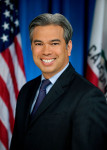 On April 23, 2021, Rob Bonta was sworn in as the 34th Attorney General of the State of California, the first person of Filipino descent and the second Asian-American to occupy the position. Attorney General Bonta's passion for justice and fairness was instilled in him by his parents, who served on the frontlines of some of America's most important social justice movements. It's why he decided to become a lawyer — to help right historic wrongs and fight for people who have been harmed. He worked his way through college and graduated with honors from Yale University and attended Yale Law School. Attorney General Bonta has led statewide fights for racial, economic, and environmental justice and worked to further the rights of immigrant families, renters, and working Californians. He previously worked as a Deputy City Attorney for the City and County of San Francisco, where he represented the City and County and its employees, and fought to protect Californians from exploitation and racial profiling. He went on to pursue elected office in Alameda County, first as an Alameda Council Member and later as an Assemblymember representing Oakland, Alameda, and San Leandro. He is married to Mia Bonta, and they are the proud parents of three children Reina, Iliana, and Andres, as well as their dog Legolas.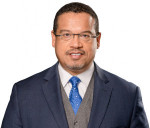 Sworn in as Minnesota's 30th Attorney General in 2019, Keith Ellison is the first African American and the first Muslim American to be elected to statewide office in Minnesota. Before becoming AG, Ellison represented Minnesota's 5th District in Congress where he focused on consumer, worker, environmental, civil- and human-rights protections for Minnesotans. As Minnesota's AG, Ellison has championed affordable health care, a fair economy, and equal opportunity for all. Ellison has opposed a new rule revoking legal status for immigrants accessing public assistance, created a unit within the office that focuses on investigating and prosecuting abuse of workers and wage theft, as well as filing lawsuits against opioid manufacturers. This year, Ellison and his team successfully prosecuted former police officer Derek Chauvin for the murder of George Floyd.
Other sessions: How We Restored Voting Rights for 55,000 Minnesotans, First They Came for CRT ... Why Saving Democracy Means Defending Racial Justice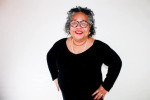 Rev. Brenda Mitchell is the State Chapter Co-Leader for Moms Demand Action in Illinois and a Senior Fellow with the Everytown Survivor Network. She also serves on the Everytown Faith Advisory Council as she is an ordained pastor. In 2005, Brenda's 31-year-old son, Kenneth, was shot and killed outside a bar one week after his younger brother Kevin left for his third tour of duty in Afghanistan. A single parent, Kenneth left behind 3 sons. Since her son's death, Brenda has become a dedicated advocate for gun violence prevention with an emphasis on trauma and the importance of survivor support. She is a MSBR-Compassion Certified Grief Support Specialist in Trauma and Complicated Grief, and also holds a MSBR certification in mindfulness. In addition to her work with Everytown, Brenda is an active member with the gun violence advocacy organization Purpose Over Pain, headquartered in Southside Chicago. She has also volunteered as a survivor on a committee with the Mayor's Office of Gun Violence Prevention.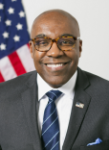 Attorney General Kwame Raoul was sworn in as the 42nd Attorney General of Illinois in January 2019. Born in Chicago to Haitian immigrants, Kwame brings a lifetime of legal experience and public service to his work as the people's champion. Kwame defends and upholds the law, protects access to health care and reproductive rights, and fights for equal rights.
To fight the prevalence of gun violence, Kwame works in partnership with the U.S. Secret Service's National Threat Assessment Center to conduct trainings to prevent mass shooting threats in schools, places of worship, and other public places. Kwame also sued to revoke the license of a rogue gun manufacturer that produced cheap guns criminals use in carjackings and other crimes. Together with state attorneys general across the country, Kwame works to protect voting rights and, during the Trump administration, critically defended our democracy from extremism and rollbacks of Obama-era progress.
Before his election to Attorney General in November 2018, Kwame was a state senator for 14 years and a leading voice for equal rights and a woman's right to choose. Kwame sponsored landmark legislation to abolish the death penalty, require mandatory background checks on private transfers of guns, reform workers' compensation, and enact some of the strongest voting rights protections in the nation.