End Prison Funding and #StopCopCity: Financial Activism Strategies = Decarceration
Session Type(s): Panel
Starts: Friday, Jul. 14 1:30 PM (Central)
Ends: Friday, Jul. 14 2:30 PM (Central)
Room: Salon C-3/4
After generations of community organizing, investors and national allies locked arms with the local Communities Not Prisons Coalition in Alabama to block a $630M deal to build three new mega prisons. Our win sent seismic waves through the financial industry and exposed a grave weakness in the prison industrial complex. And we're taking these strategies to #StopCopCity in Atlanta. This is our story of how a directly impacted-led, multi-racial, multi-class campaign informed by those fighting on the inside, supported by investors and also Tea Party Republicans, won against all odds. We'll walk through our playbook, get real about what worked and didn't and share how our victory exposes a clear opportunity for us to win all across the country.
Moderator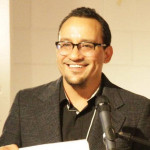 Matt Nelson is the Colombian-born, Midwestern-raised Executive Director of Presente.org—the nation's largest online Latinx organizing group; advancing social justice with technology, media, and culture. He is a seasoned campaign strategist who has won hundreds of local and national campaigns and a skilled community organizer who has trained thousands of activists. Before his work at Presente.org, Matt was the Organizing Director at ColorOfChange.org and has co-founded several cooperative enterprises in multiple Midwestern cities. He is a long-serving community organizer who was featured in the first major book on the Ferguson Uprising, entitled, "Ferguson is America: Roots of Rebellion". He also contributed to the book, "Welcome to the Revolution: Universalizing Resistance for Social Justice and Democracy in Perilous Times", and is an editor of the recently released book: Turnout! Mobilizing Voters in an Emergency (Routledge Press, July 2020) EmergencyElection.org.
Panelists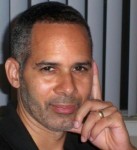 Kamau Franklin is the founder of Community Movement Builders, Inc. Kamau has been a dedicated community organizer for over thirty years, beginning in New York City and now based in Atlanta. For 18 of those years, Kamau was a leading member of a national grassroots organization dedicated to the ideas of self-determination and the teachings of Malcolm X.
He has spearheaded organizing work in various areas including youth organizing and development, police misconduct, and the development of sustainable urban communities. Kamau has coordinated and led community cop-watch programs, liberation/freedom schools for youth, electoral and policy campaigns, large-scale community gardens, organizing collectives and alternatives to incarceration programs. Kamau was an attorney for ten years in New York with his own practice in criminal, civil rights and transactional law. He now lives in Atlanta, Georgia with his wife and two children.
Other sessions: When You're Called a Terrorist: How Domestic Terrorism Laws Target Protestors and Activists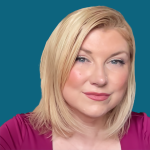 Christina is a global leader and strategist in Impact Investing having led investors representing more than $35BN to both stop investment in prisons and extractive oil companies, and also build infrastructure with Black, Brown, Indigenous and systems impacted communities.
As Founder of Justice Capital and The Investor Circle Toward Decarceration, Christina leads a new paradigm for Impact Investing where social, political, and economic capital are leveraged to both stop investments in harm and also scale community-led solutions that generate community wealth and reparative infrastructure.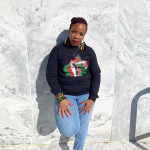 A native of Alabama, Veronica R. Johnson currently serves as the Interim Executive Director Alabama Justice Initiative. During her time with Alabama Justice Initiative she along with other partner organizations formed Communities Not Prisons. Through this coalition they were able to stop the build of three private prisons in Alabama. Educated in Birmingham City Schools, Veronica holds a BA in Political Science from Alabama A&M University, Master's in Criminal Justice from the University of Alabama and a Juris Doctorate from the Birmingham School of Law. Veronica worked as a juvenile probation officer for over 16 years. She also served as an adjunct instructor at Miles College and Alabama A&M. In addition, Veronica is a social justice activist, Emerge Alabama alum, and a former candidate for the Alabama House of Representatives. Veronica is the founder of Cupcakes and Convos (a mentoring program for at-risk teen girls) and a frequent motivational speaker. During her spare time, she enjoys spending time with her children. Veronica and her children, Austin and Autumn,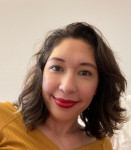 Nancy Treviño is a community organizer, trainer, and campaign strategist from Miami, FL. She is the Senior Campaign Manager of Presente.org –– the nation's largest Latinx organizing group; advancing social justice with technology, media, and culture. Prior to her role at Presente.org, Nancy worked alongside dozens of grassroots community organizations across the U.S., collaborated with national and international human rights organizations, and continues providing strategic organizing, digital, and communications support to advance social justice movements. She has trained dozens of activists and organizers from across the country and has won local and national human rights campaigns.