When You're Called a Terrorist: How Domestic Terrorism Laws Target Protestors and Activists
Session Type(s): Panel, Streamed Session
Starts: Friday, Jul. 14 2:45 PM (Central)
Ends: Friday, Jul. 14 3:45 PM (Central)
Room: Continental A
In January 2023, 19 climate justice activists in Atlanta were charged with domestic terrorism and other crimes for their protests against Cop City. Meanwhile, the Israeli government has designated human rights organizations as "terrorists," and justifies its crackdown on Palestinian protestors as combatting terrorism. These trends threaten our movement work to build a better and more equitable world. Today, the "domestic terrorism" label is wielded against communities of color, even though the laws were pushed through to ostensibly quell white supremacist violence. This panel explore how domestic terrorism laws target anyone challenging police violence, environmental degradation and militarism.
Moderator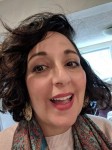 Sandra Tamari is a Palestinian-American organizer and Director of Adalah Justice Project, a Palestinian advocacy organization that highlights Israel's discrimination against Palestinian citizens of Israel to draw deeper analysis about structural racism to invite thinking about rights-based solutions on the issue of Palestine and Israel. Based in St Louis, Sandra was active in organizing Palestinian solidarity with Ferguson and continues to focus her work on building joint liberation efforts with peoples at the margins. She has lived in Palestine, Jordan, Lebanon and Germany, and in 2012 was denied entry to Palestine by Israel. She misses her family and homeland.
Panelists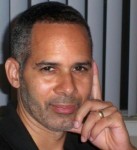 Kamau Franklin is the founder of Community Movement Builders, Inc. Kamau has been a dedicated community organizer for over thirty years, beginning in New York City and now based in Atlanta. For 18 of those years, Kamau was a leading member of a national grassroots organization dedicated to the ideas of self-determination and the teachings of Malcolm X.
He has spearheaded organizing work in various areas including youth organizing and development, police misconduct, and the development of sustainable urban communities. Kamau has coordinated and led community cop-watch programs, liberation/freedom schools for youth, electoral and policy campaigns, large-scale community gardens, organizing collectives and alternatives to incarceration programs. Kamau was an attorney for ten years in New York with his own practice in criminal, civil rights and transactional law. He now lives in Atlanta, Georgia with his wife and two children.
Other sessions: End Prison Funding and #StopCopCity: Financial Activism Strategies = Decarceration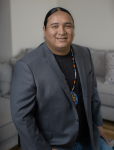 Nick Tilsen (he/him), President & CEO, is a citizen of the Oglala Lakota Nation. Nick has over 20 years of experience building place-based innovations that have the ability to inform systems change solutions around climate resiliency, sustainable housing and equitable community development. He founded NDN Collective to scale these place-based solutions while building needed philanthropic, social impact investment, capacity and advocacy infrastructure geared towards building the collective power of Indigenous Peoples. Tilsen has received numerous fellowships and awards from Ashoka, Rockefeller Foundation, Bush Foundation and the Social Impact Award from Claremont-Lincoln University. He has an honorary doctorate degree from Sinte Gleska University.