Immigration Caucus
Session Type(s): Caucus
Starts: Friday, Jul. 14 9:00 AM (Central)
Ends: Friday, Jul. 14 10:15 AM (Central)
Room: Salon C-8
Addressing Root Causes and Advancing Justice: Co-Powering Migrant Communities
Netroots is an opportunity for us to come together and take collective action. Two and a half years of the Biden Administration have led to few significant advances in addressing the root causes of migration as deportations skyrocket, asylum seekers are turned away to danger, and immigrants and migrants continue to be subjected to abuse and torture in detention centers and at the U.S.-Mexico Border and across the U.S. Meanwhile, organizations struggle to counter the narrative and mass media operation from the anti-immigrant far right.
Join Presente.org and The Young Center in an open, inclusive discussion to learn how we can collectively advance and leverage our narrative, organizing, solidarity, and advocacy strategies to improve the quality of life of migrants seeking more dignified lives and immigrants who've been fighting for permanent protection for years. Together, we can create a more just and compassionate society for all.
Moderators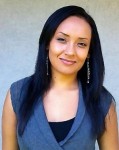 Erika Andiola is a former Congressional Staffer for Arizona Congresswoman, Kyrsten Sinema and co-founder of the DRM Action Coalition. Erika started her community organizing experience when she co-founded the Arizona Dream Act Coalition. She then served in the National Coordinating Committee and the Board of Directors for the United We Dream Network. Her personal struggle as an undocumented woman herself, with an undocumented family, has given her the drive and the passion to keep fighting for immigrant rights.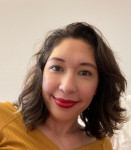 Nancy Treviño is a community organizer, trainer, and campaign strategist from Miami, FL. She is the Director of Power at Presente.org. Prior to her role at Presente.org, Nancy worked alongside hundreds of grassroots community organizations across the U.S., collaborated and campaigned with national and international human rights organizations, and continues providing strategic organizing, digital, and communications support to advance social justice movements. She has trained hundreds of activists across the country, won multiple local and national human rights campaigns, and is a contributor to the book, "Turnout! Mobilizing Voters in an Emergency."
Other sessions: End Prison Funding and #StopCopCity: Financial Activism Strategies = Decarceration