Building Latino Communities: Say Goodbye to the One-Size-Fits-All Approach
Session Type(s): Panel
Starts: Thursday, Jul. 13 4:00 PM (Central)
Ends: Thursday, Jul. 13 5:00 PM (Central)
Room: Salon C-5/6
More and more organizations and causes are realizing that they need to build strong Latino communities to make progress on shared goals—but they aren't sure what a successful partnership looks like or how to go about building it. In this panel you'll hear directly from leaders in the Latino movement about their work to build Latino communities online. Whether it's starting with on-the-ground partnerships, working with specific diasporas at launch or fighting misinformation, you'll gain concrete insights about how you can build authentic partnerships within Latino communities.
Moderator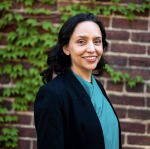 Catherine Algeri (she/her) is Senior Vice President at Do Big Things, a certified minority-owned digital-first strategy firm. Catherine is a nationally-recognized Digital and Political Strategist who has raised more than $100 million for Democratic campaigns. She has served as Senior Digital Advisor for Kamala Harris' groundbreaking presidential campaign, lead Digital at the Democratic Senatorial Campaign Committee in the 2016 and 2018 cycles, and has also led digital programs that advised the U.S. Senate campaigns for Senator Sheldon Whitehouse, Senator Richard Blumenthal, and Michelle Nunn. Catherine continues to use her political experience, as well as her prior career in non-profits, to help DBT's wide range of organizations with improving their rapid response, fundraising, and branding efforts.
As the first Latina to head up digital for a major democratic party committee, Catherine is passionate about inclusion, mentorship, and has furthered this passion by helping organizations and causes to set decisive strategies for Latino outreach. She is the mom of two adorable children who don't like to sleep and a Girl Scout Troop leader.
Catherine's work and digital expertise have been profiled in FiveThirtyEight, New York Times, Politico, and The Hill. She is a board member of Netroots Foundation and a frequent public speaker, including for American University's Women and Politics WELead program, EMERGE America, and Netroots Nation.
Other sessions: What to Do When Your Email Program Hits a Plateau
Panelists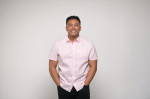 National Digital Director Eric Enrique Borja is the direct descendant of political revolutionaries and labor organizers. Eric brings to his work 10+ years of organizing online and offline, as well as researching the intersection of technology and social movements. As a Doctoral student, Eric used both qualitative and quantitative methods to understand how movements, like Occupy, the Arab Spring, and Black Lives Matter, were utilizing social media to organize people. Then, after his graduate program, Eric led on the Digital strategies of national, state, and local advocacy, legislative, and electoral campaigns.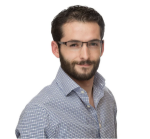 Raúl García is the Vice President of Policy and Legislation at Earthjustice. He leads a team of advocates that work with policymakers in Congress, federal agencies, and the White House to advance some of the most consequential policy issues around climate, environmental health, and biodiversity. With an emphasis on Earthjustice's commitment to partnership, the Policy and Legislation team centers the communities most impacted by these issues and advocates for an affirmative vision for more equitable and climate-conscious policies.
Before becoming Vice President, Raúl served as the Legislative Director for Healthy Communities where he worked on Earthjustice's advocacy strategies to defend and improve federal safeguards for clean air, clean water, and against toxics exposure. Raúl previously served as a Senior Legislative Counsel at Earthjustice with a focus on protecting the National Environmental Policy Act and advancing environmental, health, and safety protections in infrastructure development.
Prior to joining Earthjustice, Raúl dedicated his career working for the protection of rights of underrepresented communities, including advocating for voting and civil rights, immigration benefits and labor and employment protections. He credits these experiences with informing his own partnership-centered approach to environmental advocacy. Raúl previously was a practicing attorney specializing in family and employment immigration petitions.
Passionate about the socio-political advancement of historically underrepresented communities, Raúl has worked for a number of organizations seeking to empower and defend them. He served as a legal clerk at the Mexican American Legal Defense and Educational Fund and worked at the Mexican Embassy, Laborers' International Union of North America and the Labor Council for Latin American Advancement.
Raúl is a native of Mexico City and moved to Chicago at age 10 and cites his own lived experience as informing his commitment to justice and equity.
He is admitted to the Virginia Bar and received his JD from American University Washington College of Law in 2013. He is also a Magna Cum Laude graduate of Villanova University, where he majored in Global Interdisciplinary Studies, Honors, and Political Science with a Certificate in International Relations.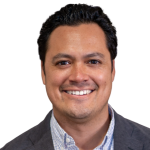 Kristian Ramos is the founder of Autonomy Strategies, a boutique strategic communications firm based out of Washington, D.C. He has worked in rapid response and strategic communications for the United States Senate Majority Leadership Communications Center, The Congressional Hispanic Caucus, and the Washington D.C. Mayor's Office communications team. He was a Democratic National Committee surrogate for the 2012 Obama Presidential campaign.
Kristian has written for HuffPost, NBC News, The Washington Post, The Hill, Latino Magazine, The Atlantic and provides political commentary for the New York Times, NBC News, MSNBC, Sirius XM Radio, NPR, Fox News, and MSNBC.
He was chosen as a 40 under 40: Latinos in American Politics by HuffPost and serves on the Millennial Action Project Young Leaders Council. Kristian is also an advisor to Aspen Institute's Who Is Us: A Project On American Identity.