To Protect Our Elections, We Must Protect Those Who Run Them
Session Type(s): Featured Panel
Starts: Saturday, Aug. 20 11:15 AM (Eastern)
Ends: Saturday, Aug. 20 12:30 PM (Eastern)
Room: 317/318
We've talked a lot about 2020, but how do races in 2022 lay the foundation for fair elections in 2024 and beyond? This panel features Secretaries of States and candidates for Secretary talking about what's at stake in 2022 including how we can preserve democracy in the states. Now that the enemies of democracy understand the executive authority and oversight of Secretaries, we've seen increased attacks and huge investment from the far right. Join us to talk about how we defend our democracy and ensure that voters decide our elections in 2022 and beyond.
Moderator
Geri Prado is the Chief Impact Officer at ActBlue. In this role, she oversees the teams dedicated to building and maintaining relationships in the political and nonprofit space: training and advising, partnerships work, research, and marketplace.
She began this role in 2020 after serving as Vice President of State and Local Campaigns at EMILY's List. Under her leadership, Prado built a strategy and team that won historic gains cycle to cycle, putting electing diverse slates of pro-choice women at all levels, up and down the ballot.
Previously, she was a Director at the AFL-CIO, where she oversaw legislative, electoral, and issue campaign work alongside leadership and staff development programs. Prado's work at the AFL-CIO included campaigns on trade, the federal budget, paid sick leave, pension, voting rights, and other labor issues to level the playing field for working people. She also served as the Political Director for the Service Employees International Union in Colorado.
An experienced strategic campaign and political operative, Prado worked at the Democratic Senatorial Campaign Committee (DSCC) as a Deputy Political Director during the historic 2006 and 2008 cycles. She worked on the presidential campaigns of John Kerry, Hillary Clinton, and the presidential independent expenditure campaign, America Coming Together. She has also managed multiple U.S. Senate campaigns and local races in states around the country.
Prado also worked in the West Bank and Gaza as a senior advisor and GOTV Director for the New Democratic Initiative (NDI) in the 2006 parliamentary elections. She also helped start up two organizations: one dedicated to reducing income inequality and a second focused on labeling genetically modified foods.
A Colorado native, Geri is a graduate of the University of Colorado at Boulder with a degree in Political Science and is six credits shy of a Master's in Public Policy and Organizational Development. She is the human to two dogs, Cooper and Sammie.
Panelists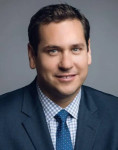 Francisco "Cisco" Aguilar was born in Tucson, Arizona to a working class family making the most of the American Dream. The first in his family to graduate from college, Cisco has a Bachelor of Science degree in finance and accounting, MBA and J.D. all from the University of Arizona. Fresh out of college, he had the opportunity to serve as an intern in Senator Harry Reid's leadership office.
Cisco moved to Nevada more than 20 years ago, and in his time in the Silver State he has built strong relationships with community leaders and organizations across partisan and ideological boundaries. He spent those years helping build Nevada up, as Chairman of the Nevada Athletic Commission and Special Counsel to Jim Rogers, Chancellor of the Nevada System of Higher Education. He also formerly served as General Counsel for Agassi Graf, the management company for tennis legends Andre Agassi and Stefanie Graf, and the Andre Agassi Foundation for Education.
Other sessions: Defending the 2024 Election Today: How Down-Ballot 2022 Wins Can Protect 2024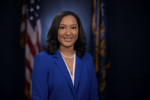 Leigh M. Chapman was appointed Acting Secretary of the Commonwealth on January 8, 2022. In this role, Chapman leads the Pennsylvania Department of State.
The mission of the Department is to promote the integrity of the electoral process, to support economic development through corporate filings and transactions, to protect the health and safety of the public through professional licensure, to maintain registration and financial information for thousands of charities, and to sanction professional boxing, kick-boxing, wrestling, and mixed martial arts events in the commonwealth. The department upholds the highest standards of ethics and competence in the areas of elections, campaign finance, notarization, professional and occupational licensure, and charitable solicitation.
Previously, Chapman served as executive director of Deliver My Vote. She also held senior leadership positions at the Leadership Conference on Civil and Human Rights and other non-partisan, non-profit election reform and advocacy organizations. From 2015 to 2017, Chapman served as policy director at the Department of State, advancing key agenda items including the implementation of electronic voter registration.
Chapman earned a bachelor's degree in American studies and history from the University of Virginia and a law degree from the Howard University School of Law.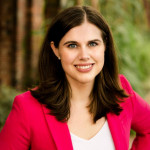 Jena Griswold is Colorado's 39th Secretary of State and the youngest Secretary of State in the country. She grew up working class in rural Colorado and knows how important it is for everyday Americans to have their voices heard in our democracy. In 2019, Griswold spearheaded and passed into law one of the largest democracy reform packages in the nation. This year, she is a leading voice in expanding mail ballots to every eligible American.
Before assuming office, Griswold had practiced international anti-corruption law, business law, election law, and ran a small business. She also served as the Director of the Colorado Governor's DC Office, where she helped bring back hundreds of millions of relief dollars to help the Colorado communities hit by the 2013 flood. In 2018, Jena was elected as the first democratic Secretary of State in Colorado since 1958, the first democratic woman Secretary of State in Colorado's history, and only the 10th woman in Colorado's history to hold current statewide constitutional office.
Other sessions: Hope in the Dark: Out-Organizing Voter Suppression in 2022