Defending the 2024 Election Today: How Down-Ballot 2022 Wins Can Protect 2024
Session Type(s): Panel
Starts: Saturday, Aug. 20 2:00 PM (Eastern)
Ends: Saturday, Aug. 20 3:00 PM (Eastern)
From election defense ballot initiatives in Arizona and Michigan to down-ballot races for pivotal election administration and judicial positions, the 2022 elections will be crucial to protecting our freedom to vote and to choose who represents us in government. This panel will focus on how we can build the firewall now to protect democracy in 2024 and beyond.
Moderators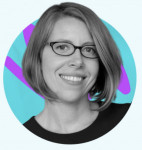 Christina is the current Executive Director of Stand Up America and the former Senior Advisor to the New York State Attorney General and Executive Director of the Attorney General's Transition Committee, a former Chief of Staff in the New York State Senate, veteran of two statewide electoral campaigns and a number of state senate and other local campaigns, and a former union organizer.
A proud daughter of labor, Christina is a native of West Virginia. She now lives in New York City, where she earned a master's degree in Public and Non-Profit Management and Policy from New York University. When she's not fighting for the democracy we deserve, she's hanging out with her 11-year old daughter and riding her bike bravely through the streets of New York City.
Other sessions: Messaging Strategies for Restoring Voting Rights to Citizens with Felony Convictions
As the Director of Strategic Partnerships and Special Projects, Joi helps to lead development and partner engagement efforts that advance Stand Up America's mission of improving and strengthening American democracy.
Joi has previously worked in the public, private, and nonprofit sectors. Most recently, she served as Head of Operations and Partnerships at New_ Public, a non-profit organization working at the intersection of technology and democracy to build healthier online spaces. Prior to that, Joi spent most of her career working in various positions in New York City government, including stints at the NYC Mayor's Office and the Manhattan District Attorney's Office (DANY). She has also worked on local campaigns and served as a diversity, equity, and inclusion consultant.
She is particularly proud of her work at DANY, where she helped to develop and implement one of the country's first and most expansive implicit bias training programs for prosecutors during a time when the Black Lives Matter movement was coming into the public consciousness.
Panelists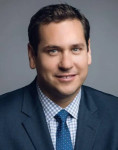 Francisco "Cisco" Aguilar was elected as Nevada Secretary of State in 2022 and assumed office on January 2, 2023. As an attorney and small business owner, and with years of experience in the private and public sectors, Aguilar brings a unique perspective and expertise into the Secretary of State's Office.
Aguilar was born in Tucson, Arizona to a working-class family making the most of the American Dream. They worked hard to give Cisco the opportunities he had growing up, and he has done his best to make them proud. The first in his family to graduate from college, Cisco has a Bachelor of Science degree in finance and accounting, MBA and J.D. all from the University of Arizona. Secretary Aguilar is a member of the Nevada, California, and Arizona Bars.
Cisco Aguilar moved to Nevada more than 20 years ago and has spent his time working to improve the Silver State as an active member of his communities. One of the roles Aguilar is proudest of was becoming the founding Chairman of Cristo Rey St. Viator Board of Trustees. Cristo Rey serves students in one of Las Vegas' most vulnerable neighborhoods, and provides a work-study program designed to prepare them for future careers.
He has worked as Special Counsel to Jim Rogers, Chancellor of the Nevada System of Higher Education and formerly served as General Counsel for Agassi Graf, the management company for tennis legends Andre Agassi and Stefanie Graf, and the Andre Agassi Foundation for Education.
His expertise in the intersection of athletics and law led to an appointment to the Nevada Athletic Commission, which regulates boxing and mixed martial arts. He was appointed by governors Jim Gibbons and Brian Sandoval, and served on the Commission for eight years. For two of those years, Aguilar was Chairman and made it his mission to make boxing and mixed martial arts fights safer and more accountable.
Other sessions: To Protect Our Elections, We Must Protect Those Who Run Them
As Senior Campaign Strategist with the American Civil Liberties Union, Michael Ambler (he/him) manages the ACLU's electoral engagement with state Supreme Court races across the country.
Prior to joining the ACLU, Michael managed the Josh Gottheimer for Congress campaign in NJ-5, where he led the campaign to a 7-point victory in an R+4 district. Previously, Michael ran the Janet Mills for Governor campaign in Maine, winning a 7-way primary and helping elect the first female Governor in Maine's history, and the Ro Khanna for Congress campaign in CA-17.
Michael lives and works in New York City; after moving to six states in eight years, he's profoundly excited to be settling down in the only place with worthwhile pizza. He graduated from the University of Michigan, Ann Arbor and lives with his wife Sarah and dog Sunny.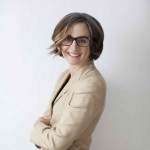 Sharon Dolente is the Senior Advisor at Promote the Vote. Sharon is an expert on voting and elections with fifteen years of experience defending access to the ballot in Michigan. As the Voting Rights Strategist, Sharon led the ACLU of Michigan's work on Proposal 3 of 2018, which transformed access to the ballot in Michigan. In 2020, Sharon managed the largest nonpartisan election protection program Michigan has ever had, with the goals of expanding the electorate and eliminating disparities in civic participation. Sharon served on Secretary of State Jocelyn Benson's Election Modernization Advisory Committee. Sharon also has a decade of experiencing as an attorney in private practice in employment and civil rights matters.
Joel Edman (he/him) has been deeply engaged in Arizona's politics since being organized by dear friends in his youth. He attended Arizona State University and worked on various local and statewide campaigns before graduating from Harvard Law School in 2013. After clerking at the Arizona Supreme Court and the U.S. District Court of Arizona, with a fellowship at the ACLU of Arizona in between, Joel has had the privilege of being a full-time democracy advocate. He's also an obsessive Suns and NBA fan, and proud dog papa to Dax.