SCREENING: "Bootstraps" Sneak-peek
Session Type(s): Special Event
Starts: Friday, Aug. 19 9:30 AM (Eastern)
Ends: Friday, Aug. 19 11:00 AM (Eastern)
The upcoming "Bootstraps" docuseries follows 11 American households from different regions and walks of life as they participate in a groundbreaking universal basic income experiment. Each household received $1,000/adult/month and $333/child/month for 2.5 years with no strings attached. Would you like to know what they did with it? Come for a sneak peek and a chat with the creators.
Moderators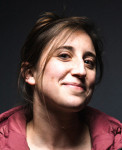 Deia Schlosberg made national news in October, 2016, when she was arrested and charged with 45 years' worth of felonies for filming the #ShutItDown pipeline protest in North Dakota. Deia is directing the docuseries BOOTSTRAPS, currently in post-production, which follows eleven households for two and a half years while each individual receives a basic income as part of a groundbreaking UBI experiment. Deia released her feature directorial debut on Earth Day 2020 with THE STORY OF PLASTIC (Mill Valley/Discovery), subsequently winning the 2021 Emmy for Documentary Writing. Previously, Deia produced Josh Fox's climate change film, HOW TO LET GO OF THE WORLD… (Sundance/HBO), and co-produced AWAKE, A DREAM FROM STANDING ROCK (Tribeca/Netflix), and THE RELUCTANT RADICAL (2018, dir. Lindsey Grayzel). Deia earned an MFA in Science & Natural History Filmmaking at Montana State University in Bozeman, where she directed and produced BACKYARD, which looks at the human cost of fracking and won two student Emmys. Deia was named one of DOC NYC's 40 under 40 and is currently a Film Independent Fellow.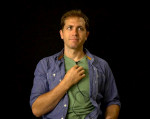 Conrad Shaw is a researcher, producer, writer, and activist in the Universal Basic Income (UBI) space. A mechanical engineer turned filmmaker, in 2016 he launched into full-time UBI work when he teamed up with his now wife and partner Deia Schlosberg on a docuseries project called Bootstraps, for which he designed and managed the Bootstraps Basic Income Experiment – delivering basic incomes of $1K/month to 22 Americans across 10 states for 2.5 years – and field-produced for the film production side of the project. Conrad also created UBIcalculator.com as a tool for the movement, wrote a couple dozen essays on different facets of UBI, and in 2020 became a co-founder of Comingle (www.comingle.us), a startup company building a next gen mutual aid platform designed along basic income principles.
Other sessions: Dollars and Despots: Insecurity, Automation and Authoritarianism vs. UBI