Messaging Training: How to Fight Anti-Semitism in Solidarity
Session Type(s): Training
Training Tag(s): Communications
Starts: Thursday, Aug. 18 2:30 PM (Eastern)
Ends: Thursday, Aug. 18 3:30 PM (Eastern)
Understanding how anti-Semitism, anti-Black racism, and xenophobia are connected is critical for our movements to win a future where all of us are safe and free—each are tools used by those who manufacture fear and division to hold onto power. This training will provide insightful analysis and deeply researched messaging tools to help activists and campaigners respond to the increase in anti-Semitism in this country in ways that build our collective safety. How we talk about anti-Semitism is critical—it shapes how we understand it, how we fight it, and how we stop its use for political gain. We'll share tools for progressives to act in ways that promote solidarity, strengthen our movements, and stay united against bad faith attacks.
Moderators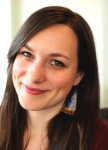 Sharon Rose Goldtzvik (Founder + CEO, Uprise) is a communications strategist and messaging expert. She's who activists, advocates, and funders call when they need to tell their stories and make change, and who reporters call when they need expert sources and top progressive voices. Sharon helps researchers put their work into the real world, and helps campaigners make the best use of cognitive science, social psychology, and narrative research. She has served as a spokesperson and consultant on feminist issues, foreign policy, human rights, antisemitism, social and economic justice, and international development for nonprofits in the US and internationally for over a decade.
Sharon specializes in tough fights and scores big wins for her clients. She trains visionary leaders to be persuasive and inspiring spokespeople, writes research-informed messaging that shapes debates and wins issues, and creates game-changing campaigns in oppositional environments.
Sharon founded Uprise in 2015 to lift up voices and stories of those doing the deepest — and often hardest — work for social justice across issues. A native Southerner and DC expat, Sharon lives in Cambridge, England.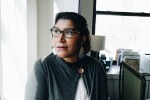 Ginna Green is a strategist, writer, movement-builder, consultant, and Partner and Chief Strategy Officer at Uprise, where she co-founded the Media Badass Masterclass. She is also the co-host of A Bintel Brief: The Jewish Advice Podcast from The Forward.
At Uprise, Ginna leads the practice on diversity + equity + inclusion and philanthropic advising within the Jewish community, and is a principal strategist for its progressive movement clients. She has worked as Chief Strategy Officer at Bend the Arc: Jewish Action, Managing Director of the Democracy Program at ReThink Media, in multiple roles at the Center for Responsible Lending, and at The OpEd Project, AlterNet and South Carolina Appleseed Legal Justice Center.
In addition to serving as president of the Women's March Win PAC and co-chair of the board at Bend the Arc, Ginna sits on the boards of Political Research Associates, the Jews of Color Initiative, the Jewish Social Justice Roundtable, and Jewish Story Partners. She is a proud South Carolina native, and the mother of four kids from college to second grade.