Making Progress: Conversations on Organizing for Progressive Change
Session Type(s): Plenary
Starts: Friday, Aug. 19 2:45 PM (Eastern)
Ends: Friday, Aug. 19 4:15 PM (Eastern)
In this afternoon plenary session, you'll hear three unique conversations/fireside chats on building progressive power for the long-term:
The Future of Labor: A Fireside Chat with Chris Smalls of ALU and Brian Young of Action Network
The American Dream and Other Fairy Tales, featuring filmmaker Abigail Disney, Sara Nelson of the Association of Flight Attendants, and Disney worker Artemis Bell
Rebalancing the Supreme Court: Why We Must Expand the Court to Save our Democracy, with Sarah Lipton-Lubet of Take Back the Court, LaTosha Brown of Black Voters Matter and We Testify's Emma Hernández
Panelists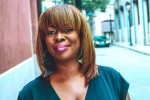 LaTosha Brown is an award-winning organizer, philanthropic consultant, political strategist and jazz singer with over twenty years of experience working in the non-profit and philanthropy sectors on a wide variety of issues related to political empowerment, social justice, economic development, leadership development, wealth creation and civil rights.
She is the co-founder of Black Voters Matter Fund, a power building southern based civic engagement organization that played an instrumental role in the 2017 Alabama U.S. Senate race. Ms. Brown is principal owner of TruthSpeaks Consulting, Inc., a philanthropy advisory consulting firm in Atlanta, GA.
For more than 25 years, she has served as a consultant and advisor for individual donors, government, public foundations and private donors. Throughout her career, Ms. Brown has distinguished herself as a trusted expert and resource in political strategy, rural development and special programming for a number of national and regional philanthropies. She is the founding project director of Grantmakers for Southern Progress.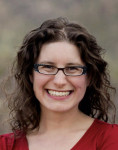 Sarah Lipton-Lubet is Executive Director of Take Back the Court. For the better part of the last two decades, Sarah has been an advocate for reproductive freedom, gender equity and progressive change. Most recently, she served as Vice President for Reproductive Health and Rights at the National Partnership for Women & Families, where she led a skilled team in designing and implementing a bold vision for advancing access to abortion through legislative and regulatory advocacy, public education and culture change. Previously, through roles at the American Civil Liberties Union, Center for Reproductive Rights, Natural Resources Defense Council and Religious Action Center for Reform Judaism, Sarah worked to advance the rights of pregnant workers, push back against religious refusals, and promote government accountability. Working against the right-wing takeover of the courts has been a cornerstone of her career. Sarah graduated summa cum laude from Northwestern University with a BA in American studies and earned her JD from Yale Law School. She clerked for the Honorable Nancy Gertner of the U.S. District Court for the District of Massachusetts and the Honorable Richard Paez of the U.S. Court of Appeals for the Ninth Circuit.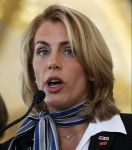 Sara Nelson is the International President of the Association of Flight Attendants-CWA, AFL-CIO. She has been recently recognized for her efforts to help end the longest federal shutdown in U.S. history by highlighting threats to aviation security and calling for labor to discuss taking action with a General Strike.
Sara became a union activist shortly after starting at United Airlines in 1996. In the wake of 9/11, she saw how those with money and power would use tragedy as a weapon against working people, and she committed her life fight back by building power through solidarity.
In addition to fighting for safe working conditions with fair pay and benefits, Sara has led major campaigns to ban knives on planes, increase Flight Attendant federal rest requirements, fight on-board sexual harassment and assault, create mandatory training for Flight Attendants to recognize and report human trafficking and much more.
Sara has served as a leading voice on issues facing women in the workplace and across the country, encouraging women everywhere to "Join Unions, Run Unions."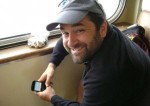 Brian Young is the co-founder and Managing Director at the Corporate Action Network, a hub to support campaigns fighting corporate abuse with innovative organizing technology and tactics. Previously, he directed John Kerry's digital operations in his political and official offices, including overseeing fundraising and organizing using Senator Kerry's 3-million+ contact email list and revamping the Senate Foreign Relations Committee's web presence. He also consulted on Howard Dean's ground-breaking Presidential campaign, ran a Congressional campaign, and, before getting involved in politics, was an award-winning documentary filmmaker.